Holland Hall Celebrates its Centennial in September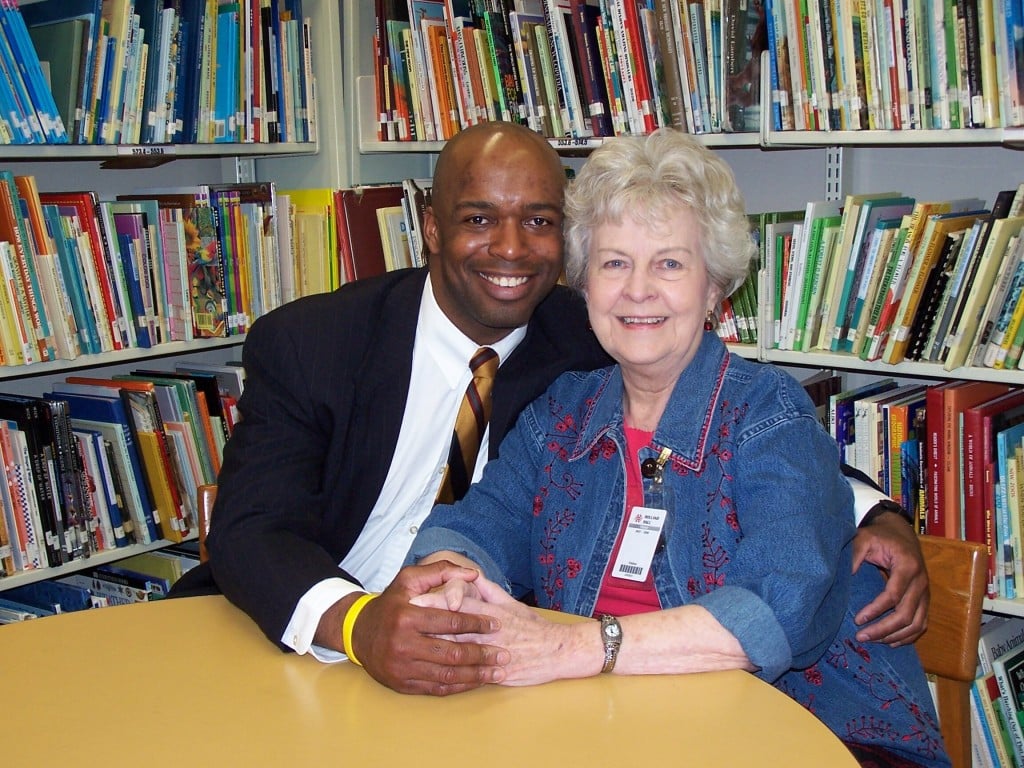 Kevinn Matthews learned all the essentials in life from his first-grade teacher at Holland Hall, Darlene Hyden.
"I got everything I needed to know from her – from sharing and being kind to one another to cleaning up after myself to living a balanced life," said Matthews, a 1988 Holland Hall graduate, Holland Hall Board of Trustees member and an attorney with The Cochran Firm.
For 100 years, Holland Hall college preparatory school for pre-K through 12th grade has prepared Tulsa-area students for life by offering educational excellence in a holistic environment.
Holland Hall Head of School J.P. Culley said the school's Episcopal approach is what makes Holland Hall unique among Tulsa's independent schools.
"Inviting a wide array of faith traditions, races, ethnicities and political perspectives into the learning environment deepens how well we can use our minds and other God-given gifts and talents in the services of others. That, alone, fosters a tremendous amount of critical and creative thinking, which is why our students perform so well academically," said Culley, who is beginning his 10th year as head of school.
Nestled in the rolling hills of south Tulsa on 81st Street, Holland Hall will celebrate a major milestone this year – its centennial.
"Sept. 21, 1922, Holland Hall opened its doors for the first time under the leadership of our first headmistress, Ms. Winnifred Schureman. Sept. 21, 2022, marks 100 years to the day! We have special activities and food planned for our community along with a ceremonial tree planting," said Culley about the school's Founding Day celebration.
Holland Hall "lifer" Ken Busby, class of 1985 graduate, fondly remembers his days attending the school from kindergarten through 12th grade. His finest memories include: "building a knight for a class on the Renaissance with Father Ralph Urmson-Taylor; meeting some amazing luminaries including S.E. Hinton, Gloria Swanson and John Cage; and having an incredible faculty too numerous to mention individually."
Looking back at his experiences and learning opportunities at Holland Hall, Busby, the executive director and CEO of the Route 66 Alliance, said the school helped shape him in so many ways.
"As an independent, college-preparatory school, Holland Hall celebrated community," said Busby, who has worked for several nonprofit organizations and served on numerous nonprofit boards in Tulsa over the years. "Our curriculum covered a wide range of cultures and ethnicities, and we read numerous banned books. We also used a modular system to structure our classes – and that taught us time-management skills that have been invaluable."
Holland Hall Board of Trustees member Joey Wignarajah, class of 2000 graduate, echoes Busby's sentiment.
"I've been many places all over the world in my academic, professional and personal experiences, and very few places have the sense of community that Holland Hall does. It's truly one of the school's defining features," said Wignarajah, managing partner of 19days, a venture studio in Tulsa that launches, grows and exits software ventures.
Culley said the legacy of Holland Hall "rests firmly on the hearts of our teachers. They give so much of themselves so our students can become the best version of themselves."
To learn more about Holland Hall School and its centennial celebration, visit hollandhall.org or call 918.481.1111.
---