Helping Children Cope with COVID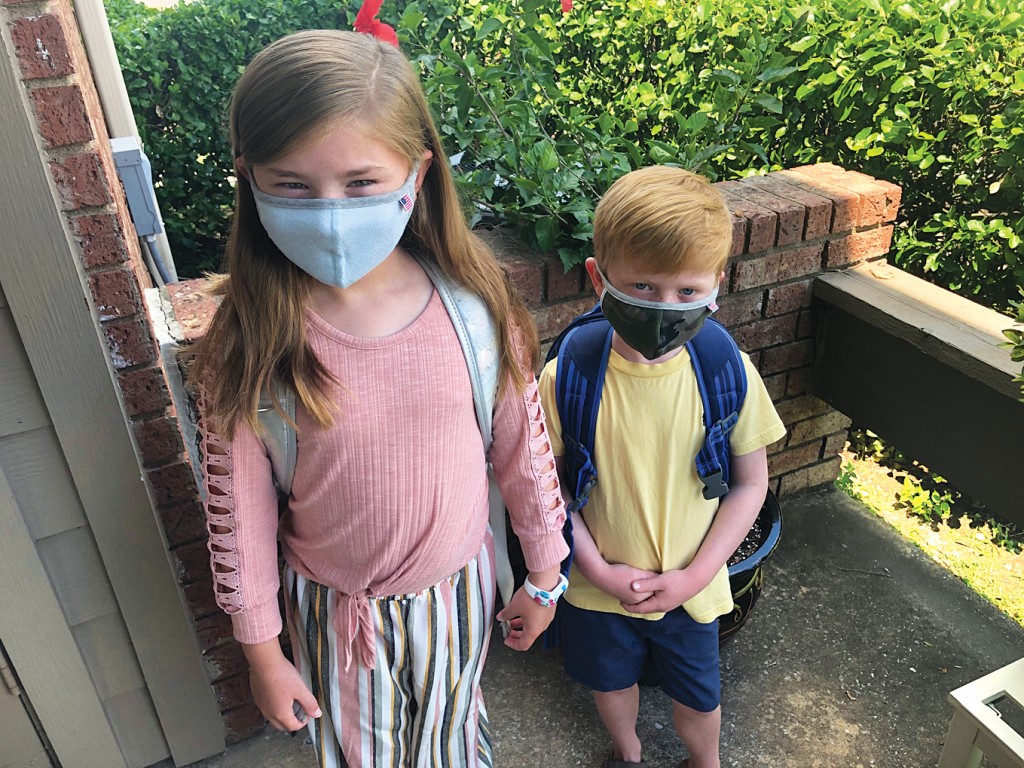 Families across the country and around the world are adapting to the evolving changes in daily life caused by the COVID-19 pandemic. In the U.S., most schools, places of public gathering and nonessential businesses have been closed or transitioning to virtual environments, and parents and other caregivers are faced with helping their families adjust to the new normal. This includes trying to keep children occupied, feeling safe and attempting to keep up with their education as best as possible. Now, as fall approaches and schools start to plan out their course of action, it's more important than ever to help children understand that going back doesn't mean back to before.
Whether your little ones are going back to daycare or preschool in-person this fall, or you'll be caring and learning from a distance, adjusting to life in a pandemic won't be easy. However, even though we're all struggling with different challenges, it helps to stay focused on what is possible in order to reinforce a sense of control and to reassure children that they are okay, and that the situation will get better. The following tips can help.
Talk about it.
Make sure you're having regular conversations about COVID-19 and what it means. Remind your child that your family is healthy, and you are going to do everything within your power to keep loved ones safe and well. Carefully listen or have your child draw out their thoughts and feelings and respond with truth and reassurance.
Explain social distancing.
Young children don't fully understand why parents/guardians aren't allowing them to be with friends. Or why they can't hug their friends at school this year. You can help your child understand social distancing by having a general conversation about germs. You can then explain that "right now we are all working together to stop coronavirus from spreading. The good news is that germs can't jump very far! If we stay far away from people, then the germs can't jump from person to person and make us all sick."
Establish and maintain a daily routine.
Keeping a regular schedule provides a sense of control, predictability, calm and well-being for children. Regardless of if your family is headed back to physical preschool or doing learning at home, keeping a regular schedule is vital for young children during this time of so much uncertainty.
Make masks fun.
If you're going out into public at all, the Centers for Disease Control recommends wearing masks to stay safe. Most schools are requiring this of their students on campus as well. However, masks can sometimes be unsettling to young children, so it's important to make them fun! Talk to your kids about how most super heroes wear masks when they save other people. They can be superheroes by wearing a mask to protect others too! You can also find fun and colorful masks to make mask wearing a fun fashion experience.
Practice daily good hygiene.
Wash your hands multiple times a day for 20 seconds. One trick is to sing "Twinkle, Twinkle Little Star" while you wash your hands because it's about 20 seconds and most kids already know that song. Talk to your child about always using a Kleenex or sneezing or coughing into the bend of their elbow. You can even use the phrase, "Use a bend, save a friend."
It is very important to remember that children look to adults for guidance on how to react to stressful events. Acknowledging some level of concern, without panicking, is appropriate and can result in taking the necessary actions that reduce the risk of illness. Teaching children positive preventive measures, talking with them about their fears, and giving them a sense of some control over their risk of infection can help reduce anxiety. This is also a tremendous opportunity for adults to model problem-solving, flexibility and compassion as we all work through adjusting daily schedules, balancing work and other activities, getting creative about how we spend time, processing new information from authorities, and connecting and supporting friends and family members in new ways.
---