Help Your Children Practice Manners All Year Long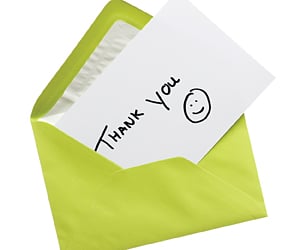 In June of 2012 many of us were surprised to learn that Tulsa has the dubious distinction of being in the top 10 list for "most spoiled children," based on the amount of money we spend on our children per year. Tulsa was ranked fifth, right up there with Manhattan, Brooklyn and Miami. When it comes to our kids, we outspend Dallas!
Fortunately, the survey only referred to money, not manners. Surely Tulsa's kids appreciate the gobs of money we spend on them. Don't they?
Maybe this Christmas we need to do a little soul searching about the little souls we are raising. Do we really need to spend SO MUCH money on gifts for them? And, are they grateful for what they are given?
Holiday Manners 101
Whether you pare down your holiday spending or not, your children don't have to behave like spoiled hooligans at the holidays. Here are some tips to ensure that Tulsa's children make any top 10 list for "most well-mannered children."
Make sure your children understand that the holidays aren't just about getting stuff. Whether it is Christmas, Hanukkah or Kwanza, teach them the history, spiritual significance and values behind the holiday you celebrate.
Create a family tradition around participating in a charitable activity during the holidays. Whether you choose a child from the Salvation Army Angel Tree, serve food at the Day Center for the Homeless, or collect canned goods for the Community Food Bank of Eastern Oklahoma, volunteering is a good way to refocus your children and help them gain perspective about their own lives.
Teach children that good manners are not just about saying "please" and "thank you," but about making people feel comfortable and putting them at ease.
Andrea Stephens of Absolute Etiquette in Tulsa, suggests that parents discuss how to receive gifts before the big morning. "You might want to role play," Andrea said. "Help your children focus on being kind to the person giving the gift. Teach them to make eye contact and say thank you. Help them understand that you want to make the person giving the gift feel good, even if you don't love the gift."
To keep the chaos down on Christmas morning, have some family traditions in place. Instead of a free-for-all, Andrea suggested that family members take turns opening gifts. This not only helps children learn to wait their turn, it helps them realize that the morning is not all about them.
A Well-Mannered Houseguest
For many families, the holidays mean travel. Whether you are visiting Grandma for a week or friends for a day, children need to understand the basics of good manners in someone else's home. Here are Andrea's absolutes for being a good houseguest:
Arrive on time.
Respect your host's household rules.
Say please and thank you.
Don't look in the refrigerator or any closed cabinets.
Ask if there is anything you can do to help.
Clean up after yourself.
Keep your feet on the floor and off the furniture.
Place a napkin under your glass so it does not leave a wet ring.
Be willing to join in with any activities that are planned.
Use your inside voice.
Keep technology to a minimum. Always being on your iphone or ipad is inconsiderate and makes others feel ignored and unimportant.
Ask before using someone else's toys or belongings.
Remember to always flush the toilet and wash your hands before leaving the bathroom.
If staying overnight, don't leave your personal items scattered about, make your bed and, in the bathroom, hang up your wet towels and wipe down the sink area.
Send a thank-you note
Thank-You Notes
In our technological society, it has never been more important to teach children the value of the handwritten thank-you note. According to Andrea, the handwritten note remains the most meaningful way to express thanks.
For many children, writing thank-you notes can easily become a dreaded chore. Instead of simply sitting children down with pre-printed notes and standing over them like a prison guard (yes, I've been there), why not plan a "Gratitude Party" where everyone, mom and dad included, write thank-you notes. Get out favorite craft supplies, bake a special treat, play holiday music one last time, light candles and let your kids create their own notes.
"Handmade cards are more personal and individualized," Andrea said. "The kind, caring attitude expressed in thank-you notes rounds out the whole idea of Christmas."
Here are Andrea's tips on thank-you notes:
It's polite to send your thank-you note within two to three days. However, never think it is too late to send one.
Even if you have thanked the person verbally, it's always a good idea to send a note.
If you wonder whether or not you should send a thank-you note, you should.
Handwritten notes are always the best. However, if your child can only manage a pre-printed thank-you card, or even an e-mail thank you, that is far preferable to not thanking the person at all.
The content should simply express thanks for the gift, and tell how you plan on using the gift or what you most like about it.
Take a photograph of your child playing with or wearing the gift and glue it to the front of the card.
Though the holidays offer many opportunities to help others, express thanks, and show gratitude, raising well-mannered children is more than a once-a-year project. Throughout the year, read your children stories that discuss gratitude, volunteer time to helping those less fortunate and, most importantly, remember your children are taking their cues from you. Make sure they observe you using good manners with everyone you meet (yes, that includes the surly grocery store clerk), and hear you expressing gratitude for even little things every day.