Healthy Holiday Swaps
Sponsored by Shape Your Future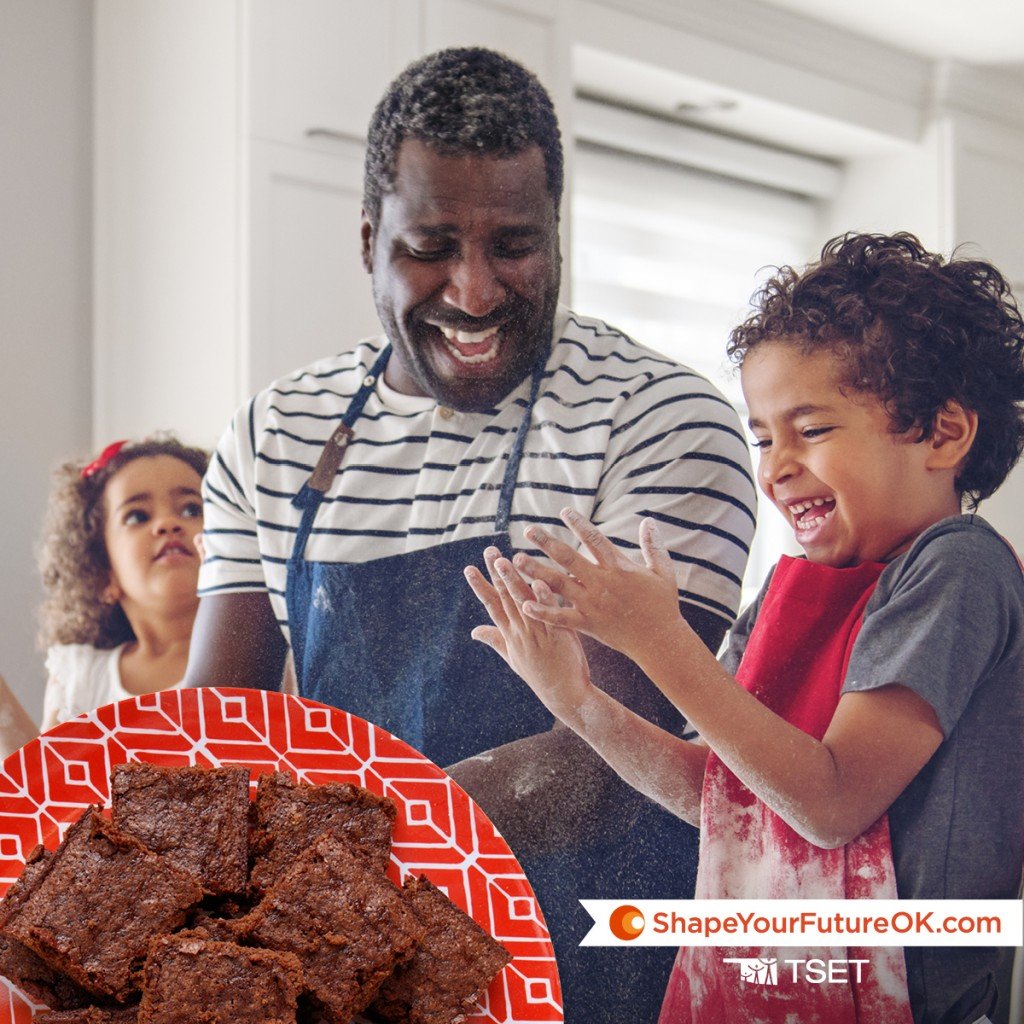 Too much fat, sodium and sugar during the holidays can make anyone feel ho-ho-heavy and humdrum. But healthy doesn't mean giving up traditional flavor in your holiday recipes. A few simple swaps can provide delicious options that are high in vitamins, minerals and fiber that will give your family energy to enjoy whatever the season brings!
---
SWAP sugary holiday cookies and pies for tasty Apple Pie Flautas.
The smells and taste of the season are captured in these sweet apple roll-ups. Kids can help you roll the tortillas.
Apple Pie Flautas
Ingredients:
4 large apples, sliced
½ teaspoon cinnamon
Dash salt
5 (6-inch) whole wheat flour tortillas
3 tablespoons honey
1 tablespoon flour or cornstarch
2 teaspoons butter
Directions:
Add apple pieces, 2 tablespoons honey, cinnamon, flour or cornstarch, salt and butter to a large pot.
Cover and cook on low heat until apples are tender, approximately 30 minutes
Preheat oven to 350 degrees. Line baking sheet with parchment paper.
Place 1 heaping tablespoon of apple pie filling in the center of each tortilla, roll the tortilla as tightly as possible, place seam side down. Spray each flauta with cooking spray oil or melted butter. Spread last tablespoon of honey over flautas.
Bake for 20-25 minute or until lightly golden and crisp on the outside. Allow to cool at room temperature until the filling has cooled enough to eat.
---
SWAP the fatty baked goods for gooey brownies to share with friends and family.
These tasty treats will go fast – and no one will know they're low in fat.
Low-Fat Brownies
Ingredients:
½ cup cocoa
1 teaspoon baking powder
2 tablespoons butter
1 ¾ cups white sugar
¾ cup applesauce
1 cup flour
½ teaspoon salt
1 teaspoon vanilla
2 egg whites
Directions:
In a large bowl, cream butter and sugar. Add egg whites, applesauce and vanilla; mix until combined.
In a separate bowl, mix all other ingredients. Then add to the wet ingredients in the large bowl and mix.
Spray an 8×8 baking dish with cooking spray and bake at 350 degrees for 30-35 minutes.
---
SWAP unhealthy, high-calorie chips or Chex Mix for Chili Popcorn.
This popcorn delivers high-impact taste along with the crunchiness we crave.
Chili Popcorn
Ingredients:
1 small bag of light microwave popcorn
Chili powder
Garlic powder
Directions:
For microwave popcorn, follow directions on the package.
Sprinkle chili and garlic powder on popcorn for desired taste.
More Healthy Swaps:
Swap This: Mashed potatoes. For This: Mashed cauliflower for less fat and calories, or mashed sweet potatoes, which are loaded with vitamin A, vitamin C, potassium and fiber.
Swap This: Soda or sugary drinks. For This: Make Apple Infused Cinnamon Water by putting chunks of organic apples and a cinnamon stick into a jar of water. Let sit in refrigerator for one hour. Enjoy.
Swap This: Canned cranberry sauce. For this: Making your own saves calories and sugar. Make fresh cranberries with juice from an orange, plus a splash of 100 percent apple juice.
Give your family the gift of health this season and into the new year!
Find more great ideas for a healthy holiday season, from recipes and healthy swaps to family-friendly activities, at ShapeYourFutureOK.com.