Thanksgiving Crafts to Inspire Gratitude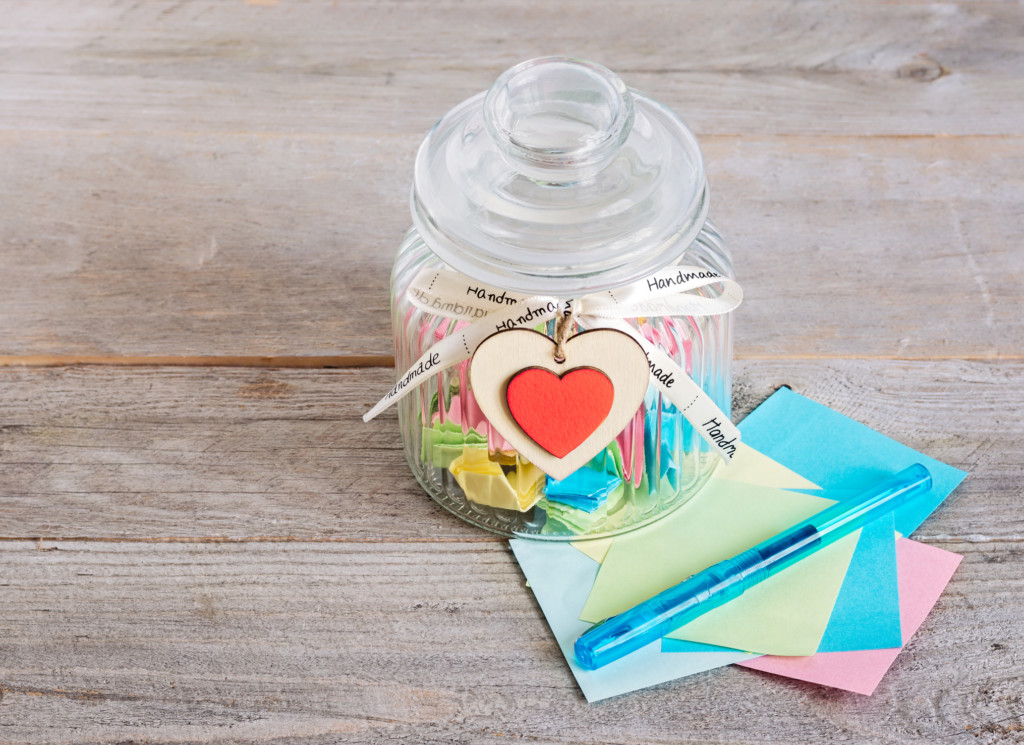 We searched the internet for some fun crafts that will also encourage your kids to think about what they're grateful for, just in time for Thanksgiving! Here are four of our favorites. For more ideas, see Mary Beth Ritchie's article from TulsaKids' November 2018 issue, "10 Practical Ways to Teach Kids Gratitude."
1. Gratitude Jar
Decorate a jar, and set it in a place that is easy for the kids to reach. Leave some colorful scraps of paper next to the jar. When family members think of something they are grateful for, they can write it down on a piece of paper and leave it in the jar. Then, at the end of the week, the whole family can sit down together, empty the jar and read what they were thankful for!
Take this a step further: Instead of random pieces of paper, cut paper into leaf shapes, and write your "gratitudes" on those. Paint a "gratitude tree" on a large sheet of paper. When you empty your gratitude jar at the end of the week, glue the leaves onto the tree—and watch it grow!
2. Gratitude Journal
Purchase a special journal for each of your kids. Take some time at the end of each day to write down what you are thankful for. Share some as a family. Alternately, use one journal for the whole family. You can either just write down your thoughts, or turn this into a scrapbook-type project, gluing in mementos like concert tickets, photos, etc.
3. Make and Write Thank You Notes
Buy some blank note cards or high quality paper (watercolor paper might work well!), and create your own thank you cards! Give some out at Thanksgiving, or simply work on them over the Thanksgiving holiday so you're prepared to send cards after Christmas.
4. Gratitude Garland
My son and I made this one at home, with materials we had on-hand. So we used safety pins instead of clothespins, which would have looked better!
All you need is some colorful paper, ribbon/twine and clothespins, and this project can double as fall décor! Hang the ribbon in your home. Cut the paper into whatever shape you like (again, leaf shapes can work well for this). Have your family discuss what they are grateful for, and write the answers on the paper. Use the clothespins to hang the paper on the ribbon as an on-going reminder of all the good things and people in your life.
---