10 Practical Ways to Teach Kids Gratitude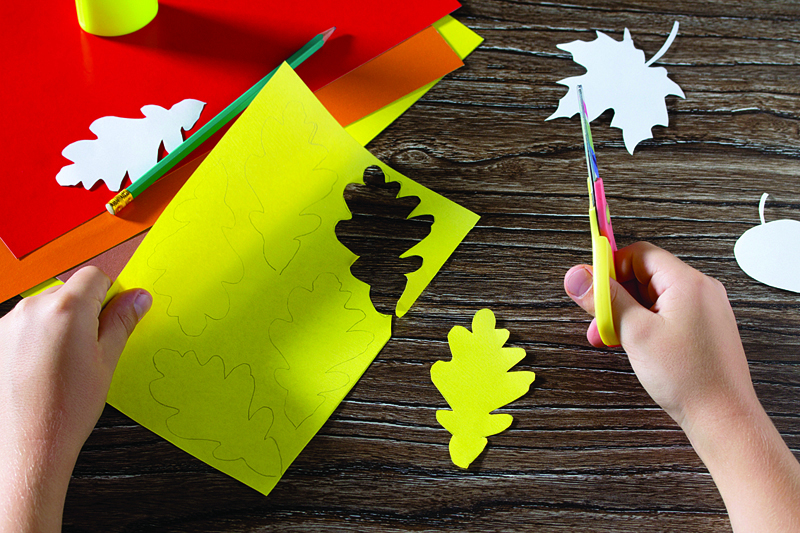 As the holidays approach, many parents are thinking about how to please and entertain their children. Parents may also want to take this opportunity to teach children to genuinely feel and appropriately express gratitude. Adults may wonder why gratefulness is so important for children to experience. Studies show that feeling a sense of gratitude increases happiness, self-esteem and optimism. A lack of gratitude is associated with depression and stress. Children who have cultivated gratitude have improved attitudes toward both family and school. Gratitude also improves relationships. It makes sense that relationships are enhanced if the individuals express their appreciation of each other.
I've put together some ideas you might want to try this holiday season.
1. Say "please" and "thank you."
Some children are shy around adults. You've taught your children to say please and thank you, but they may be nervous, embarrassed or shy. This may lead to the child forgetting. Parents may wish to rehearse ahead of time with their children. Depending on the child's age, the child may then teach younger siblings, or even their stuffed animals.
2. Be a good role model.
Our children are frequently watching and listening to us, even when we don't realize it. Parents can make a special effort to express words of appreciation in their daily lives. Tell your server how much you appreciated the excellent service. Tell the manager too. Tell your child's teacher how much you appreciate his or her efforts. Do these things in front of your child. Be sure to also tell your youngsters how thankful you are for them, their smiles, and the joy they bring to your daily lives. Chances are your children will grow up to follow your lead.
3. Involve your child in charitable activities.
Parents can take children to various places to volunteer. Children are allowed to volunteer with parents at The Community Food Bank of Eastern Oklahoma and The Tulsa Day Center for the Homeless. Parents may also wish to involve children in choosing clothes and toys to donate to a local charity. Take the time to explain how these things will help other families and children in need.
4. Identify areas of gratitude.
In my private practice as a therapist, I frequently assign a Gratitude Journal to my clients who struggle with depression. While a journal may not be appropriate for all children, the idea can be adapted. When my sons were younger, I would regularly ask them to share with me the best and worst parts of their days. It made for much better conversation than, "How was your day?" Parents could modify this by also asking about one thing the child is especially grateful for on that particular day.
5. Avoid too much materialism.
It's natural for parents to want to provide everything we can for our children. Often we are tempted to buy them everything they want. This actually has some negative consequences. The more material items that children have handed to them, the less they tend to appreciate each new item. They quickly become focused on what they want next. Consider providing your time as an alternative.
6. Teach children to write thank-you notes.
This is a terrific way for children to express their appreciation. Look for frequent opportunities to write these notes. Children may write notes for gifts received, but there are also many other opportunities. Children may express their thankfulness to their teachers at the end of a school year. Remember the coaches, piano teachers, and martial arts instructors, too. One way to make the task of writing notes more fun is to have a special box. Put a variety of note cards, markers, crayons, and craft items in the box. Parents might consider requiring children to write the notes before playing with the gift they received.
7. Have children help around the house.
Depending on their age and abilities, have children help with taking out the trash, raking the leaves and clearing the table. The more children help with chores, the more they understand that these things take time and effort. It then becomes easier for them to appreciate the efforts of others. If youngsters spent a half hour shoveling snow from the driveway, they may have more appreciation for those people who work out in the cold to provide services for us.
8. Do something crafty for the holidays.
At Thanksgiving you might consider making a Gratitude Tree. Cut out some colorful leaves from construction paper. Children write on each leaf something for which they are thankful. Cut out a tree trunk, or use something from the craft store. Attach the leaves to the trunk.
9. Share books with your children.
Some good children's books are, "Thankful," by Eileen Spinelli, "Should I Share My Ice Cream?," by Mo Willems, and "The Giving Book: Open the Door to a Lifetime of Giving," by Ellen Sabin. Your local librarian will likely be able to offer you a variety of other age-appropriate options.
10. Be patient.
Developing a sense of gratitude doesn't happen overnight. It is cultivated gradually over time.
Teaching children to feel and express gratitude serves to do more than just to raise polite children. It also increases their happiness, self-esteem, and optimism. These qualities will likely stay with them into adulthood. What a wonderful gift you will be giving your children as you help them develop a sense of gratitude!
---