Coding Classes Inspired Eighth Grader to Create App for Parents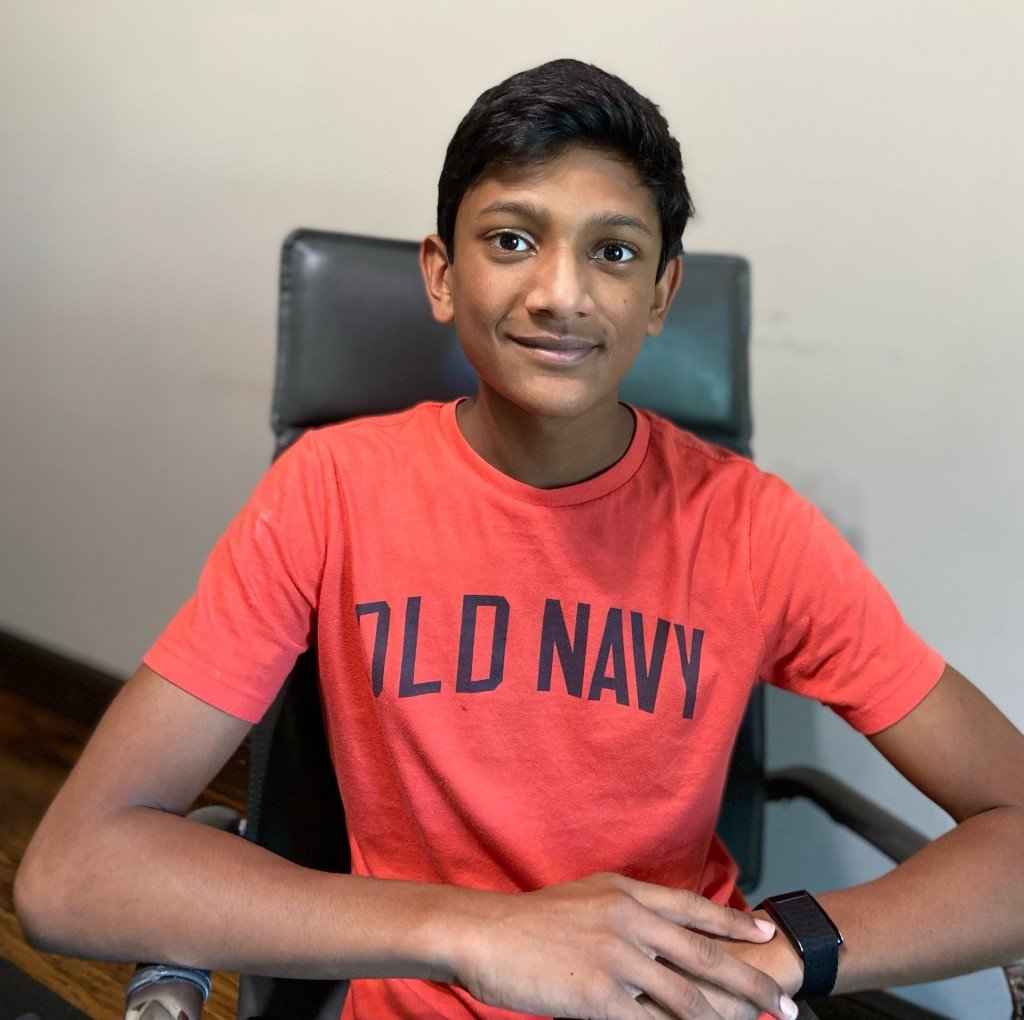 Arjun Deepak, an eighth-grade student at University School, is a finalist in BYJU's FutureSchool "18 Under 18" coding contest. Arjun has been taking coding classes through BYJU'S FutureSchool online learning platform in addition to his classes at University School. BYJU's FutureSchool teaches math and coding via one-on-one, live instruction. After a year of instruction, Arjun's teacher challenged him to think of a problem that can be solved using technology, via an app.
While initially he wanted to create an app to help kids with their mental health, due to the pandemic, he decided to address a more practical, everyday problem – the major challenges parents face when having to juggle kids' busy schedules, especially if there's more than one child and multiple activities after school and on weekends.
TK: How did you become interested in coding, and how did you get started doing it?
Arjun: I got interested in coding in fourth grade, and I learned a bit by myself with Khan Academy. It was a great resource for learning at a beginners' level for free. In the summer of fifth grade, during COVID, I started attending BYJU'S FutureSchool, and they have taken me to the next level. I learned new coding languages, and I learned more about the languages I knew.
TK: Your BYJU'S coding teacher challenged you to solve a problem using technology. How did you come up with your idea?
Arjun: My teacher asked me to find a problem around me that I could solve with technology, and one of the first ideas I had was mental health in teens. But with the amount of coding I knew, and the challenges that came with the topic, this idea was not practical for me. I looked for a new idea that I understood better. I started at home and saw that it was very difficult for my mom, a full-time physician, to keep track of all of my sister's and my activities. So I decided to see if I could help her with an app, and that transpired into my app, Parent Connect.
TK: BYJU'S selected you to participate in a competition. What was it and what were you assigned to do?
Arjun: The competition is called "18 Under 18." It is a global coding competition where coding students enter their apps, and some get chosen for further mentorship. The mentors help them build their app and, in the end, they submit it to the judges. The judges then choose 18 students under the age of 18 as the winners. I was selected for the mentorship, and I'm told the winners are to be revealed in December.
TK: What was the most difficult thing about developing the app? Did you ever want to give up? How did you overcome difficulties and bumps in the road as you created the app?
Arjun: Building an app is a long process, and one of the hardest things was dealing with the errors in the code. When you are coding, you are likely to make a mistake. If you do not use the exact correct spelling, or use a command in the wrong way, the computer will not understand, and the platform you are coding on will give you an error signal. The platform I used gave me a lot of error signals, some of which were quite difficult to understand.
The way I overcame these problems was by taking things step by step. The problems were complex, and I would not have been able to take them out in one move. You have to test each component that could have gone wrong, and then find a way to fix the problem.
TK: What was the most fun thing about working on the creation of the app?
Arjun: The most fun thing for me was the things I learned in the process of picking an idea and turning it into an app. Seeing it come together in the end was also extremely satisfying. I was doing a few finishing touches and I could see the result of a lot of work. Seeing my work pay off was the most fun thing in creating the app.
TK: What does your app do? Is the end product any different from what you imagined?
Arjun: Parent Connect is an app that helps parents organize all their kids' activities. When first getting on to the app you will create an account. Then the app will take you to a homepage. There, you can go to the activities page where you will see different categories of activity such as "School" and "Extracurricular: Sports." When you enter these categories, you will see all the activities you have logged in those categories. All of them will be in one place for you to see. This is mostly for weekly practices.
The events screen is for competitions or tournaments that you definitely don't want to miss. You can add events and they will show up in a list format on the "Events" page.
Finally, there is a "Parents Around" screen where, if you make yourself visible, you can see all the parents in your area who use the app. You can contact them for carpool or pick-up and drop-off. A feature I would add in the future is a way for parents to share their activities with babysitters or nannies who pick up and drop off the kid. That is Parent Connect.
TK: What happens next? Can people get the app now?
Arjun: I am currently working on getting the app onto the Google Play store. It has been quite busy the last few weeks, but my fall break is coming up, and Parent Connect should be on the Google Play store by the end of October.
TK: What other activities do you like to do besides coding?
Arjun: I do robotics at University School. I was team captain last year, and we made it to state. I do Mathcounts also at University School. Mathcounts is a math competition where you can go all the way up to the national level, but I have only ever been to state. I do Academic Bowl also at my school, which is a competition kind of like Jeopardy where you buzz in and answer a question. My team made it to state. I also swim with Jenks Trojan Swim Club. I have been to state for the past three years in swim.
I also play guitar and take lessons with BYJU'S FutureSchool. I dance for Kripalaya Dance Academy, which teaches Indian Classical Dance. My sister does most of these activities as well, and it can be very hard for my mom to keep track of all of it. That's why I made Parent Connect.
TK: What are some of your favorite places to go in Tulsa?
Arjun: The Gathering Place is a lot of fun for me, especially when I'm there with friends. It's a really nice area, and it's got a lot of fun activities for free. Climb Tulsa is really fun as well, and it's great because it has many levels of climbs for any person, which makes it a great place to go with friends or family.
TK: Tell us a fun fact about yourself.
Arjun: A fun fact about me is that I have done the Tulsa Run for the past seven years. I started in 2015, and this year I am hoping to beat my dad's personal record in the 5K, which is a 22:30.
Editor's Note: An update from BYJU's FutureSchool: BYJU'S FutureSchool announced the prize given to each winner of the 18 Under 18 global coding competition will be $18,000. Arjun is a finalist in this competition and the final 5 winners will be announced in December.
---