Climate Parents Group
Advocating for your children's future.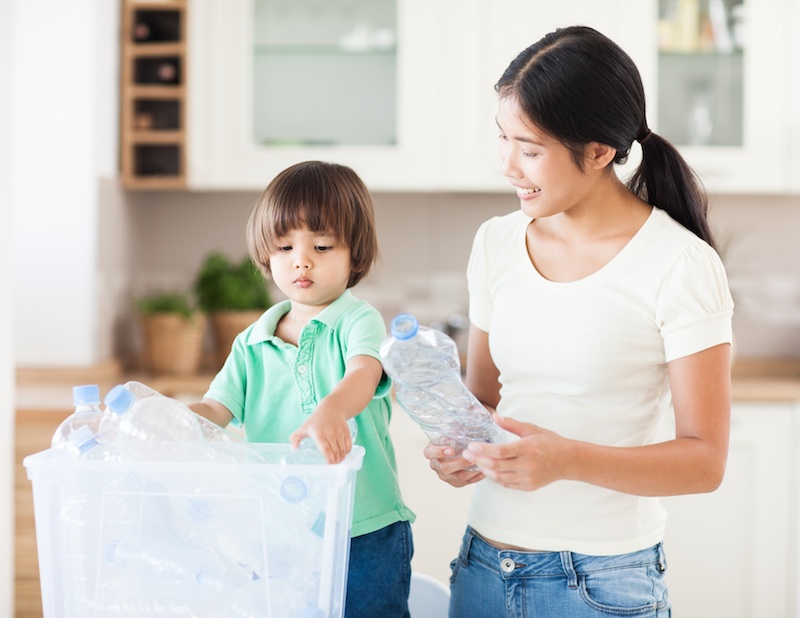 If you've been tuned in to the news over the last couple of months, you have likely heard a lot of buzz about climate policy. For some, the news can seem overwhelming; but for others, recent headlines have become a sort of catalyst for a new wave of activism. Lisa Hoyas is the national director of Climate Parents, a group that advocates for clean energy and climate education. In Lisa's case, hearing climate change projections on the radio had a profound impact. She remembers listening to a news story when her youngest son was an infant and her oldest son was three.
"I was listening to this person talking about what the world would look like in 2035 if we didn't radically cut carbon pollution," Lisa said. "When I heard the year 2035 [my first thought was that] my kids, in many respects, will just be starting out their adult lives."
Lisa says that families can be a powerful moral and political force in driving progress on climate topics. "Even though I personally had been concerned about the environment for many years, I really heard that story through the ears of a mom, and I felt more protective on that level," she explained. "It made me want to take action."
Climate 101: Unearthing the facts
To begin to understand the complexity of the issue, it's important to define what scientists mean when they talk about climate. While they are very closely related, climate is not a synonym for weather. According to the National Science Foundation, "Climate is the weather of a particular region, averaged over a long period of time." To illustrate a key difference between the two, consider that "while most species can survive a sudden change in the weather, such as a heat wave, flood or cold snap – they often cannot survive a long-term change in climate."
The National Air and Space Administration (NASA) publishes what it calls 'vital signs' for the planet. The data paints a not-too-pretty picture:
9 of the 10 warmest years on record have occurred since 2000.
2016 was the warmest year on record.
Globally, average sea levels have risen nearly 7 inches in the last 100 years.
September Arctic sea ice is declining at a rate of 13.3 percent per decade.
For some, those numbers may come as a surprise. That's because there is a widespread perception among Americans that the realities of climate change are debatable when actually, the facts are quite consistent and straightforward. The Intergovernmental Panel on Climate Change has stated that scientific evidence of climate change is "unequivocal." In addition, over 95 percent of climate scientists agree that climate-warming over the past century is very likely due to human activity.
The intersection of parenting and activism
Like Lisa, a group of Tulsa parents said they felt a new sense of the urgency about climate change and global warming once they had children.
Nancy Moran is a public health nurse and mom of two adult sons. She has been involved with the Sierra Club and is working to build a Climate Parents group in Green Country because she identifies closely with the mission of the organization. "So much of what I have done as an activist is because of my children," Nancy said. "We teach our kids to be compassionate, but I see that climate change has the potential to bring great human suffering."
Tulsa mom and engineer Leah Sutton agrees that her perspective as a parent has informed her climate advocacy work. "I think when you have children, it's so much easier to think about your legacy for the people that you will leave behind."
Leah says that in the past, raising her young son and building her career took a lot of time and focus. Now her son is 10 years old, and she has reached a stable point in her career, which has created space in her life for advocacy work, including working to build a Tulsa chapter of Citizen's Climate Lobby (http://citizensclimatelobby.org). "I was looking for volunteer opportunities. I found [Citizens' Climate Lobby] and I started listening in on the national calls every month, doing my own research and learning more about it."
The non-partisan organization focuses on policy changes that address climate. She said that the 2016 election made her want to get more involved. "Unfortunately climate change is too often seen as a liberal cause," she said. "From my perspective, it's an everyone problem."
Theresa Goughenour, a local mother of four, said that she doesn't want her children to live with the results of climate change crisis, and she is actively showing them how to live with "environmentally responsible values."
She recently traveled to Oklahoma City with her youngest child, whom she is still nursing, to speak to a Legislative committee against SB 393, a bill that is opposed by Citizen's Climate Lobby, Climate Parents and science teacher organizations, among others, as unnecessary, and might lead to teaching inaccurate scientific information.
"I believe my voice, along with the voices of all parents, are capable of change," Theresa said. "But, most important, is leadership, which is essential for our children. I am motivated by my core beliefs that renewable climate energy, effective and impactful climate laws and funding for innovative science are what will ensure a future for our children's children."
Simple ways to make a difference
Whatever your experience level or personal motivation, there are a few easy steps that anyone can take to make a difference.
Decrease your family's environmental footprint
Leah's first piece of advice is to start by simply using less. Instead of buying cases of disposable water bottles, consider a filter to reduce cost and plastic waste. When you do generate waste, recycle it. Families within Tulsa city limits can take advantage of the curbside recycling program which accepts aluminum and steel cans, paper and cardboard, plastic labeled 1-7, and glass jars and bottles.
Another easy way to make an impact is to limit the amount of energy your family uses. Oklahoma summers can cause air conditioners to run practically non-stop, but turning your thermostat up just a couple of degrees can make a big difference. Investing in a programmable or "smart" thermostat takes the hassle out of syncing the temperature inside your home with your family's schedule.
The Public Service Company of Oklahoma (PSO) offers a program called WindChoice, which allows PSO customers to opt-in to Oklahoma wind-generated electricity. According to PSO, the cost to choose wind energy is $.0042 per kWh used which gets added as a line item to your monthly bill.
Encourage your children to be environmentally aware
A visit to a Green Country lake or a trip to a neighborhood park are great opportunities to foster an appreciation for the environment and the ecosystems that surround your home by investigating the plants and animals that live there. Helping kids appreciate everyday biodiversity is often the first step in understanding the ways in which different habitats are connected to our own.
It's also important for parents to remember that even though the scientific community is near-unanimous on the realities of climate science, there is still a lot of inaccurate information in circulation on the internet. Parents can help their children find fact-based resources and encourage discussion at an age-appropriate level.
Climate Kids is a website produced by NASA's Jet Propulsion Laboratory and the California Institute of Technology. The site offers videos, games, and crafts to engage elementary-aged children in climate science topics ranging from weather to animals. The Alliance for Climate Education (ACE) works to educate teens and support high school teachers with climate education curriculum. ACE also offers training programs and access to campaigns for teens who are interested in more hands-on involvement.
Get involved and advocate for environment-friendly policies
Learn about upcoming Tulsa-area meetings of Climate Parents of Green Country by following the group on Facebook. The local chapter of the Sierra Club meets at 7 p.m. on the last Thursday of every month at the Linnaeus Teaching Garden.
For those who prefer independent advocacy, the Find my Legislator tool at www.oklegislature.gov is an easy way to look up contact information for Oklahoma elected officials. "I have the contact information for my elected officials saved in my phone," says Nancy. She says it's inspired her to reach out more regularly, because the information is at her fingertips.
She also points out that it's important not to get discouraged. "We have brilliant minds working on this issue, so I know change is possible. We can be hopeful. We have such great access to clean, renewable energy in Oklahoma."
---
Climate Parents Mission Statement
Climate Parents is a national organization of diverse parents and families mobilizing for climate and clean energy solutions. We harness the grassroots power of parents to influence policymakers for bold climate action. We work for solutions at the local, state, national and international level. We are motivated by love and concern for our kids, and all children. And we believe that parents and families, by the millions, must be a moral and political force to stop fossil fuels, to achieve 100% clean energy, and to build the livable, thriving communities our kids deserve.