Children Are Not Color Blind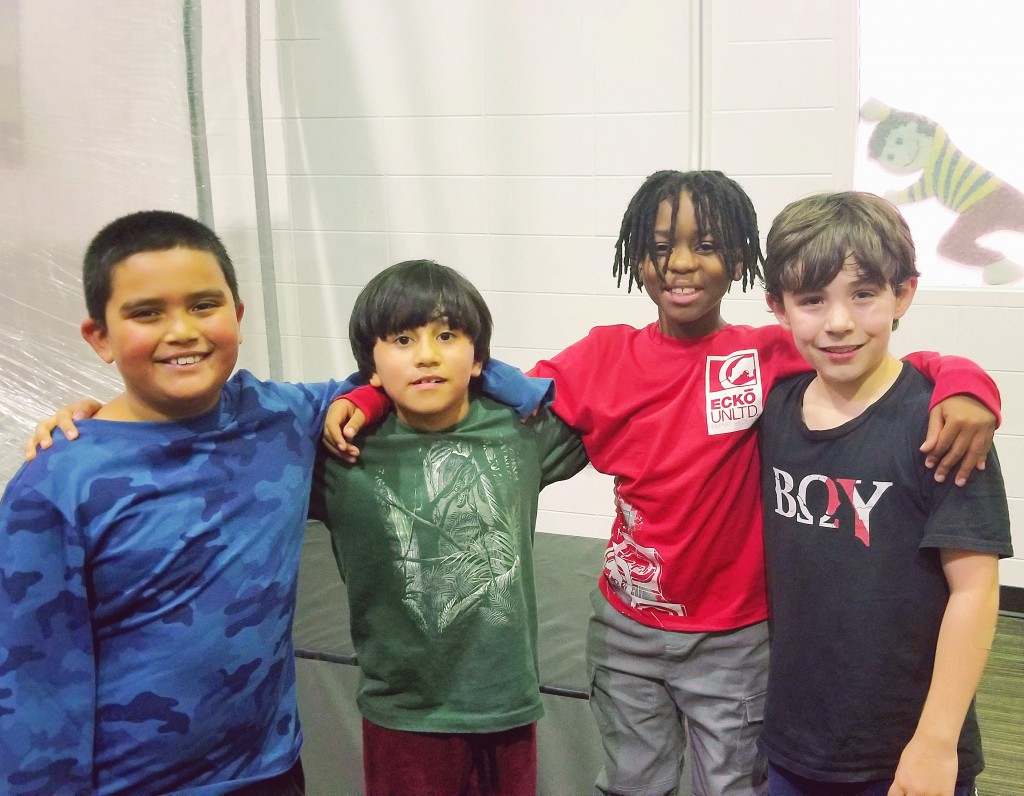 As America wrestles with its long history of racial injustice, children are being inundated with headlines and conversations on racism and race, and many have questions. As parents and educators, we owe it to our students and children to give them answers.
While I believe young children shouldn't be exposed to graphic information, parents and teachers should discuss racism and race openly and early. Research confirms (Aboud, 2008) that children not only recognize race from a very young age but also develop racial biases by ages three to five.
I vividly remember grocery shopping with my three-year-old son and overhearing a white child, the same age as my son, pointing at him and asking his mother, "Why is his skin brown?" Immediately, the mom's face turned red. She tried to hush her son and apologized to me. I asked the child his name, introduced my son to him, and briefly explained what melanin is and how amazing it is to live in a world with so many kinds of people in it.
While the mom was embarrassed, that was an important opportunity for a teachable moment. Sometimes as parents, when our younger children point and ask questions about people who are different from us, we tend to tell them "stop that, that's rude" without giving them explanations. Beginning in preschool, children sort people by race. Therefore, we must explain and engage, even when it is an uncomfortable topic like race, racism and injustice. Avoiding these conversations out of fear of saying the wrong thing or under the pretext of color-blindness is a missed opportunity.
Throughout my teaching career, I have had the privilege to teach in majority-Hispanic, majority-Black, and majority-white classrooms. One characteristic that's the same in all races, cultures, and backgrounds is that parents send their children to school to prepare them for a better life.
School boards, superintendents, principals and teachers face questions about teaching race, racism, inequality and the unpleasant realities of U.S. history in classrooms. How this became a political matter is beyond me, but as a Black woman descended from enslaved people with Native American ties, I grew up with a vivid understanding that our country's past wasn't all good, for all people, all the time.
Amid political controversy about teaching race and racism in the classroom, I fully agree with Oklahoma's Superintendent of Public Instruction Joy Hofmeister's statement, "Students deserve an honest understanding of our history and its episodes of both greatness and shame if we hope to learn from our past."
In order to improve our children in every aspect of life, we must teach them how to evaluate information from multiple aspects. We should continue teaching about Thomas Jefferson and George Washington; however, we should also teach about Sally Hemings, Ona Judge and others they enslaved. Not only should we teach about the Indian Removal Act, but we should also include material such as documents written from the very perspective of the indigenous people removed. When we share the deficiencies, as well as the triumphs, students get a more accurate picture of America.
Honestly, growing up and graduating from high school in Oklahoma, I feel cheated in my public-school education. To graduate from any Oklahoma school, it was mandatory to pass Oklahoma history. However, there was no mention of the 1921 Tulsa Race Massacre in our Oklahoma or American History books. For the last few years, I have continually asked myself, "How could they teach Oklahoma history, and leave out a major part of our history? Why was it left out? What else is being hidden from us?" I question everything they taught me about history.
I remember a history class where we were taking turns reading aloud. When the one paragraph about slavery came up, the teacher called on me, the only Black person in the class, to read it. My young, impressionable mind tried to figure out why I was being singled out, but I couldn't understand it. I felt so uncomfortable, and it left me feeling the only contribution Black people gave to America was being someone's slave, working in the field. How untrue was that? I found out later that Black people did pretty amazing things right here in my hometown. Black people created a thriving business district from the ground up, which comprised over 600 businesses, which included a church, schools, libraries, theaters, clothing stores, restaurants, a hospital, ice cream and candy stores.
Black people were more than just slaves, they were business owners, doctors, lawyers, teachers, pastors, etc. Imagine what kind of influence and empowerment that knowledge could have given a young impressionable child of any race? It's important for children to see themselves and their families mirrored back to them in the world such as in school, movies, television and books. Here are a few suggestions that can help educators and school leaders teach race, racism, inequality and the realities of U.S. history in classrooms.
Diversify Your Home and Classroom Bookshelf
Collect a variety of diverse books for your bookshelf that teach age-appropriate lessons on racial injustice and history that do not sugar-coat painful truths. Include literature about many individuals with typical childhood experiences. Include multiple races and cultures in the curriculum year-round, instead of one month out of the year. Often, subjects related to diversity become themes, rather than being incorporated into the overall curriculum. Students should learn throughout the year and in all disciplines about the experiences, perspectives and accomplishments of diverse people.
My son and I have written a few books that can help you diversify your bookshelf, and several of them are bilingual (Spanish and English). These books are available on Amazon: Momma May I Be Me, Daddy May I Decide, Cornrows: My Hair, My Roots, Girls Can Be Anything, Does My Life Matter, A Promise Deferred: The Massacre of Black Wall Street, and Now You're It: Journaling to Perseverance.
Create An Anti-Bias Curriculum
An anti-bias curriculum is an avenue of learning intended to teach students to recognize, understand and embrace differences. It's used to prevent and confront bias, discourage stereotyping, and address injustices in school and society. Anti-bias education includes a comprehensive curriculum that demonstrates and discusses diverse perspectives and experiences, techniques that improve learning, and strategies to create a wide ranging and inclusive community. It promotes recognizing and accepting differences. This type of teaching requires critical thinking and problem-solving skills by both children and adults. The ultimate objective is to create an environment of positive self-identity development. Students are left with a strong sense of self-awareness, pride in who they are, pride in their families and positive social identities.
The book my son and I wrote, Now You're It, Journaling to Perseverance, allows young children and even older ones to discover the achievements of African Americans and embrace differences, while encouraging literacy, perseverance, inclusion, diversity and critical thinking.
Walk It Like You Talk It
When I was a little kid, my grandma always said, "Actions speak louder than words." As an adult, I know how powerful that statement truly is. The reality is the impact of an adult's actions outweighs what they say. Teachers and school leaders who actively engage in listening, learning, and talking about race, racism, inequality, and the realities of U.S. history, may be more effective at teaching it. This could include serving on committees to reduce racial disparities in education, advocating for local equity initiatives, or supporting scholarship fundraisers for diverse organizations.
As parents and educators, we must realize children are not color blind. At an early age they notice race and differences and have valid questions. We must dig in and answer questions, even if it feels uncomfortable. Growth is never comfortable. Taking on the sensitive topics of race, racism, inequality, and the unpleasant realities of U.S. history is important work that requires humility and self-reflection. Although the above tips only scratch the surface, we have to start somewhere, and what a gift we would give to our children and students if parents and educators worked together in learning and growing from our history.
Dr. Rogers is a Tulsa native, a mother of three boys, and the Director of Diversity, Inclusion, and Equality for Tulsa Technology Center. She served five years as a hospital corpsman in the United States Navy and a combined six years as a high school instructor and college enrollment counselor.
Dr. Tamecca Rogers is Director of Diversity, Equity and Inclusion at Tulsa Technology Center. She is a writer and mom to three boys who love adventures.
---