ChatGPT: Is OpenAI Helping Your Kids Cheat or Providing Them with a Valuable Tool?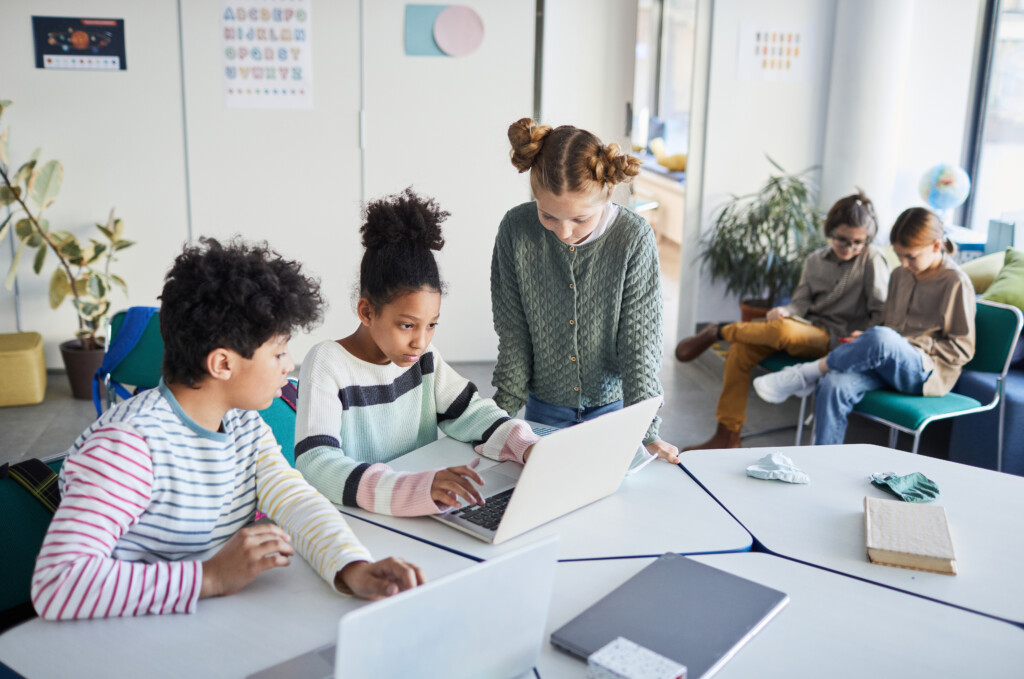 Since OpenAI rolled out ChatGPT in November, teachers have been scrambling to get out in front of it. Some are using it as a classroom tool, while others are taking a wait-and-see approach. As tech companies pour billions into the technology, one thing is certain: It's only going to get better – and quickly. With ChatGPT nipping at the heels of Google's search engine, Google announced it will soon release its own version of a conversational search engine called Bard.
While similar artificial intelligence chatbots exist, ChatGPT swept by Meta's earlier bumbled roll-out of Galactica to become a public sensation. According to analysts, ChatGPT, developed by OpenAI and backed with billions from Microsoft, reached 100 million users in just two months after a free public launching in late November. Users can ask it to write songs, essays, poems, articles, rewrite sentences and answer questions, among other things. It will even have a robotic conversation with you and, perhaps unlike your friends and family members, will admit when it has made a mistake. And ChatGPT does make mistakes (cautionary tale for those students wishing to use it to cheat).
Testing ChatGPT
Parents who assume their children aren't aware of ChatGPT are probably deluding themselves. I tried it out myself to get an idea of what ChatGPT could do. For one thing, it's so popular, it's difficult to get on, but it does have some fun ways to tell you to wait – like a Haiku or a short play dialogue apologizing to you. It can't interview local people, so that's a downside for me, and I do wonder if it has some implicit biases. I asked it to write a song about my daughter's black dog, Leroy, who came from an Austin, TX, animal shelter and now lives with her in Washington, DC. The song is a blues-y tune about a black dog down on his luck in the city.
I also asked it to write our Summer Camp article in this issue, just to see what would happen. You can judge for yourself. It's straight information, much of it is very similar to past articles that we've published. There are no quotes and no indication where ChatGPT got the information. Not very exciting. But it only took a couple of minutes to spit it out. The information is accurate, but often generic.
I don't see AI taking over writing, but it can be useful. I wondered how ChatGPT has been impacting education in the short time that it has been available, so I asked some area teachers how they are responding to the technology.
None of the instructors are panicked over ChatGPT.
Using ChatGPT in the Classroom
Larry Cagle, an English teacher at Broken Arrow High School, is already using ChatGPT with his students. Cagle's inquiry-based instruction often begins with students asking questions. "The answer is not as important as the question," Cagle said. "I've long debated that with my students. Here is where the students can begin to use it as a learning tool. ChatGPT can help them come up with better questions. If they ask generic questions, they get a generic answer."
For one lesson, Cagle had his students use the same prompt to ask the chatbot to write an essay about To Kill a Mockingbird. "Every response was different," he said. It can expand what students know and expand how and what they're asking. Students come from their own perspective. ChatGPT has many.
He pointed out that students have always cheated, whether it's using the study guide SparkNotes or plagiarizing from written or online material. With the 160 students that stream through his classroom every day, Cagle says he may not be able to identify those in the middle who are generating written material using ChatGPT. It may push some high-level students to write better, while struggling students may benefit from seeing an example before they start writing on their own. "Will it take away writing? We didn't lose the ability to do math because of calculators," Cagle said.
He will continue to be proactive with chatbots, using them as a tool to teach critical thinking as he guides students to learn ways they can embrace the technology to help them, while understanding the limitations.
"It's here, and they need to know how to use it," Cagle said.
Adjusting Policies
Tulsa Community College (TCC) has created a taskforce to discuss ChatGPT as the semester opens."We're trying to explore the possibilities of what students might use it for," says Jeff Stuckey, associate professor of English and department chair for adjunct faculty at TCC. "We're looking at our plagiarism policy but staying positive about it as we try to create policy for our adjunct faculty."
Stuckey isn't alarmed. "The policy right now is 'don't panic.' The problem – if you want to call it that – can really be polished, good writing," he said. "Over the break, I had a French teacher check it out, and she said it wrote better than she probably would."
Like Cagle, Stuckey views ChatGPT as a tool that can have positive uses. While he hasn't used it in his own classroom, he has "played around with it." He pointed out how technology such as Spellcheck has helped writers correct mistakes, and chatbots just may be the next step in the process.
"It's fascinating, and I don't think we should ever be at the place where we're wagging our fingers," he said. "We want to assume the best. I want to trust students."
Limitations of ChatGPT
Stuckey said he hasn't noticed much change with his students. "We ask a lot of specific things in our papers; we use MLA citations. ChatGPT doesn't do citations. I don't think it would do any ground-breaking quotes," he said. "I've asked it to summarize stories, and it's kind of a Cliff Notes version of a summary."
He also noted that chatbots can't take on the voice of the writer, a human component that elevates boilerplate writing to excellent writing.
Mary V. Cantrell, TCC professor of English and GKFF faculty chair for dual credit, says that she isn't worried about students cheating using ChatGPT. "I ask students to produce multiple drafts of their work, and I value originality, creativity, and deep thinking over mechanics and formulaic writing," she said. "My hope is that students will want to engage in the reading, thinking, and writing they need to engage in to produce a unique response to the assignments I give them. If they decide to use AI to write their essay, they'll write passable essays, but they won't learn, and I doubt I'll be impressed enough to assign them an A."
A Virtual Writing Center
Both Stuckey and Shaun Peevsasser, a TCC sociology professor who also teaches three classes through TCC's concurrent enrollment at Union High School, feel that ChatGPT could function almost as a virtual writing center. For example, Peevsasser said that struggling students often have the most trouble at the beginning of the writing process.
"You could submit your introductory paragraph," Peevsasser said, "and ask ChatGPT to revise it for a college-level paper introduction. It can help students become better writers."
Union doesn't allow students to use ChatGPT at school, but Peevsasser used it as an initial assignment to help his high school students understand college-level writing. Students turned in an informational writing assignment, which Peevsasser copied and pasted into ChatGPT. He prompted the chatbot to evaluate each student's writing level and to make suggestions for improvements. Students could then see how their writing could be improved and discuss what might be expected of them in college classes.
The teachers I spoke with all agreed that ChatGPT doesn't produce A-level papers. It misses citations and provides generic discussions of a topic. It also might use incorrect information. I tested this out by asking it to write an academic essay about water as a symbol in Macbeth using only the primary source. The result was a very generic, five-paragraph essay with appropriate quotes from the play. I gave ChatGPT a "C" on my paper.
On the other hand, for some students, especially those who struggle with understanding prompts, narrowing topics or writing in English, AI-generated writing can function as a foundation to work from as they build their essays. English language learners might use it to revise sentences, thus learning English syntax, grammar and vocabulary.
Peevsasser said that the citiations are not very academic. One might be from a textbook and one from a journal article, but that could generate classroom discussions about reliable sources.
Making the Most of It
Regarding cheating, Peevsasser said that he thinks about what his classroom could become if he uses AI. "It exists," he said. "Maybe instructors should update their class or course to include ChatGPT." He talks to his students about academic integrity and honesty. "You have to be transparent about using it and how you're using it."
He advises parents not to run away from the technology. "Try to figure out how to have discussions with your children and students about how this can elevate writing ability. How can it elevate critical thinking? Those are the things I'm trying to figure out," Peevsasser said. "It would be hypocritical if I can use it and not allow my students to use it. What would 15-year-old Shaun have wanted his instructor to do? He would want to be shown how to use it. If we don't teach them how to use it, it can be an equity issue. Because all kids need to know how to use it to be on a level playing field."
---