Back-to-School Checklist
How to get your kid's school year off to a successful start.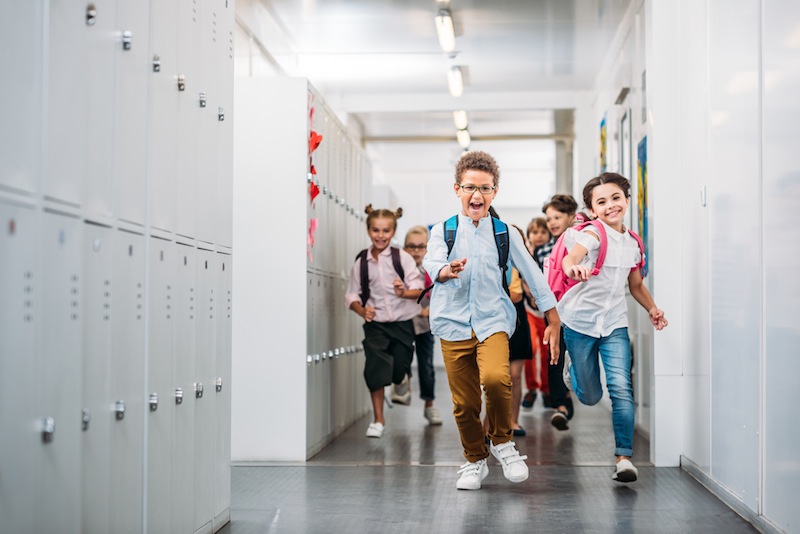 BACK-TO-SCHOOL CHECKLIST
__Immunizations
Visit www.tulsa-health.org for information about immunization requirements and Tulsa Health Department Immunization Clinics. Children who qualify for the Vaccines for Children program are able to receive free vaccines at these clinics (learn more at www.cdc.gov). If you need to request electronic shot records, you can do so at www.tulsa-health.org/shot-records; these records can also be obtained in person at Oklahoma Health Department locations or by calling 918.595.4509.
Visit www.oklahomacaringfoundation.org for upcoming Oklahoma Caring Van immunization events, which provide free immunizations to those who qualify.
__Medical Check
If your child will be playing sports, they probably need a physical exam before beginning the season. And even if he or she won't be active in athletics, it's always a good idea to check eyesight, hearing, and other fundamentals of health before heading into a new year. Learn more at www.tulsa-health.org.
__School Supplies
You probably have your own School Supply Checklist provided by your child's school, but check out our list of Back to School Events for information about upcoming consignment sales and back-to-school events, some of which offer free school supplies.
__School Visit
If possible, take your child to meet their teacher ahead of time. This can help with easing back-to-school anxiety and raising excitement about the coming year!
__Organization
Figure out what you need to do in order to minimize stress as the school year starts. Do you need to create a special space for the coming onslaught of school papers? Purchase a new family calendar? Plan a week's worth of outfits or lunches at a time? Give some serious thought now to your organizational needs and plan accordingly. You won't regret it!
__Safety Check
Go over safety rules with your child. Safekids.org has some helpful tips and infographics about how to keep your children safe as they walk to school, navigate school zones, ride the bus and more.
For older children driving themselves to school, reiterate traffic regulations and your family's own rules for responsible driving: coming home when expected or checking in if plans change, how many people can be in the car at one time, etc.
__Rules and Regulations
From dress codes to behavior, help your kids stay out of trouble by going over your school's rules and regulations so they know what to expect and what's expected of  them.
Originally published in TulsaKids' August 2018 issue. Updated for 2019.