Autumnal Arts and Crafts
Four projects to make with leaves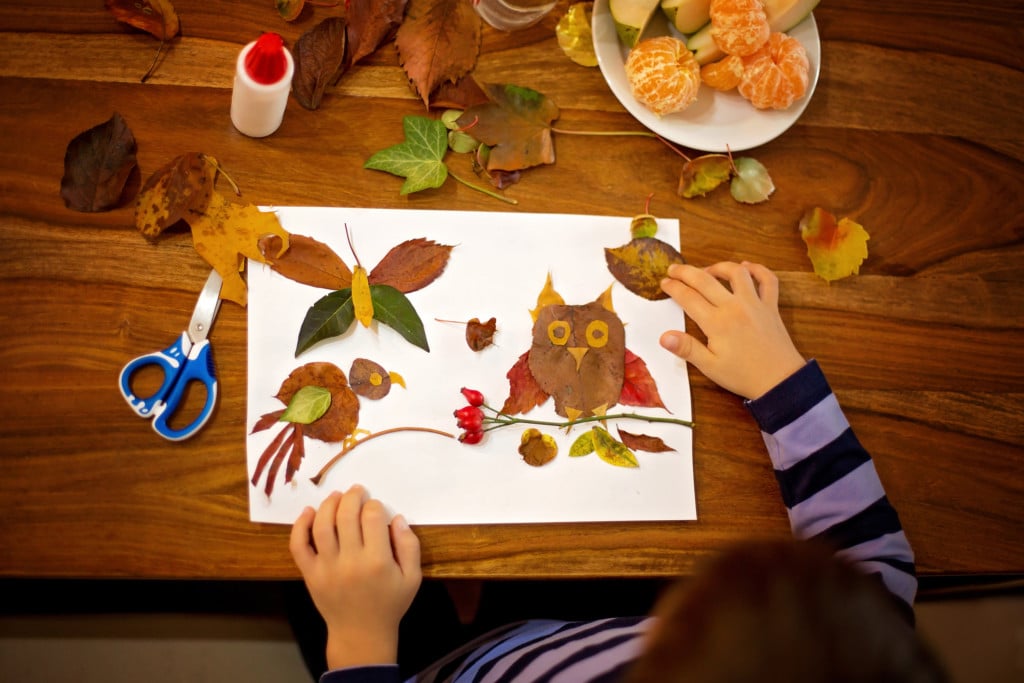 Want to turn your abundance of fallen leaves into works of art? Here are four crafty options, ranging from easy to hard.
Easy:
Leaf Rubbings
Supplies:
Method:
Place leaves under a piece of paper. Rub crayons over the leaf until the shape shows through the paper. Mix and match different colors!
Get more mileage out of this project by turning your leaf rubbings into a notecard, or laminating them to create a fun, fall placemat!
Medium:
Leaf Bugs
Supplies:
Leaves
Acrylic Paint
Brushes
Method:
Use paint to turn leaves into adorable insect friends!
Alternately, simply paint leaves to create abstract art! Need an autumnal decoration? Use your decorated leaves, plus some ribbon and small clothespins to create a festive banner!
Leaf Animals
Supplies:
Leaves
Cardstock (Optional)
Glue (Optional)
Crayons (Optional)
Scissors (Optional)
Method:
Arrange leaves so that they resemble a friendly critter! This can be done over and over using the same leaves; or, if you want to preserve your creation, glue it to a piece of cardstock. You can even use crayons to create a colorful backdrop before gluing the leaves down.
Hard(er):
Fall Candleholders
Supplies:
Mason Jars
Modge Podge
Sponge Brush
Leaves (should be soft and malleable—no crispy autumn leaves here!)
Tealight Candles
Method:
Use sponge brush to dab a thin layer of Modge Podge onto a portion of the jar.
When the Modge Podge is sticky, lay a leaf onto the jar. Coat this leaf in a thin layer of Modge Podge, working from the inside of the leaf to the outer edges.
Repeat, layering leaves until you are pleased with the look.
(Optional) Finish off your candleholder by wrapping the lip of your Mason jar in ribbon or twine, tied in a bow.
---