A College Just for Kids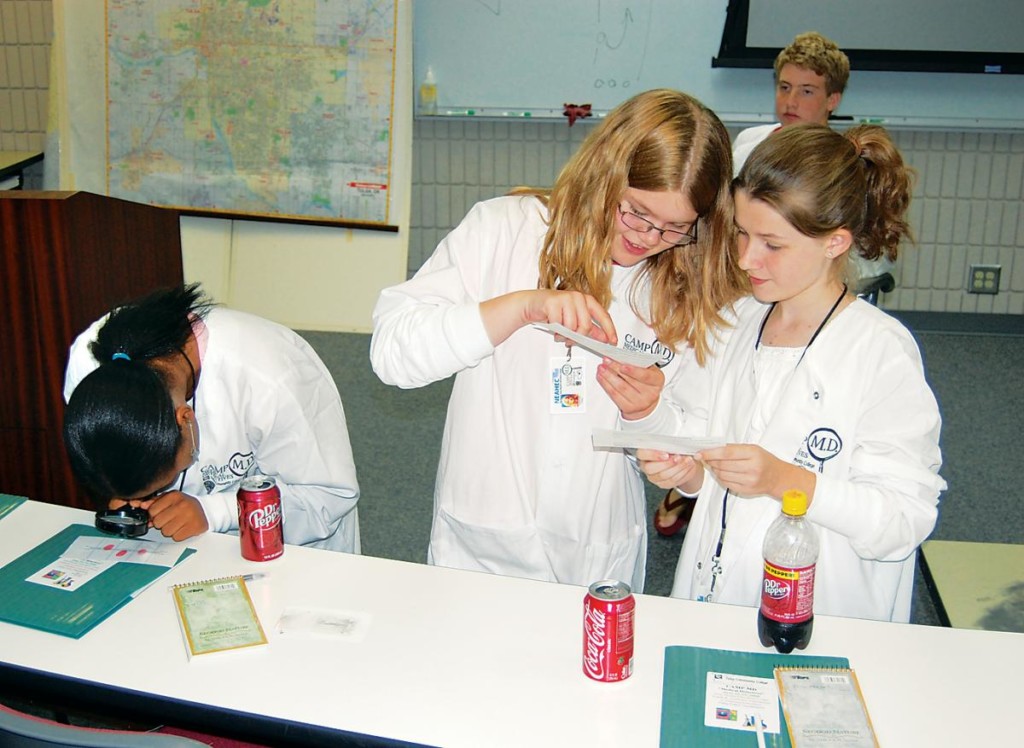 If your children have ever expressed an interest in filmmaking, neuroscience, green architectural design, or perhaps becoming a GlueDobber, then you may want to enroll them in one or more of Tulsa Community College's (TCC) "College For Kids" classes this summer.
Veterans to College for Kids already know that the variety of classes offered for students in preschool through high school is mind-boggling. New classes this summer have been created, in part, based on suggestions from parents and students. Other classes have a distinctively high-interest quality to them.
One of the students from last year suggested the Young GlueDobber's class. For those unfamiliar with the term, the Tulsa GlueDobbers build and fly radio-controlled airplanes. Students ages 12 through 15 who enroll in this class will receive a Junior Tulsa GlueDobbers membership and supplies. During the week-long, all day class, students will be part of a team that will build a model airplane and fly it.
Another class for teens called the Medical Apprentice Camp, conducted in partnership with St. John Medical Center, will expose students to Allied Health Services careers with some interactive, hands-on experiences.
Career-oriented students might also enjoy the new Entrepreneurship Academy being offered for ages 12 to 18. Young entrepreneurs will learn to develop a business and marketing plan, learn to sell a product and get a feel for what it's like to own a business.

Marquetta Finley, director of Continuing Education, Youth and Academic Enrichment, said that many of the new classes were designed because parents wanted more options for middle school and high school age students. They also asked for more variety. "We've added over 50 new classes for all ages this year," said Finley. "We tried to create a good balance between fun and academics."
Finley said that, in the past, she observed that mostly boys were enrolling in the technology classes, so after doing some research on young ladies and technology, she created a Techie Girls Camp.
Another new class will be the Young Filmmakers Camp. "We have an instructor who makes independent films," said Finley. "The students will learn all aspects of filmmaking, including writing scripts and acting in a short film."
Technology-minded kids will also probably enjoy "GPS Global Trekker," "Game Generator" or "Advanced Game Generator," where they will learn to design computer games.

"Many of our parents also like the Bridge Classes which prepare students for the next grade they'll be entering," said Finley. "They help students get ready to start the new school year." The classes focus on reading, math and writing and are available for children entering first grade all the way through elementary school to those moving from 5th grade to 6th grade.
While academics are important, Finley says, "My passion is that kids not only have academic enrichment, but that they learn volunteerism and giving back to the community." Kindness That Counts, a class where children make arts and crafts projects to give to others and participate in a Food Drive for the Tulsa Community Food Bank, reflects that passion.
While too many to mention, classes range from Zumba to creative writing to green architecture to cartooning to fitness to webpage design. Visit tulsacc.edu/ce or call 595-7566 to learn more.