9 Ways to Ring in the New Year with your Kids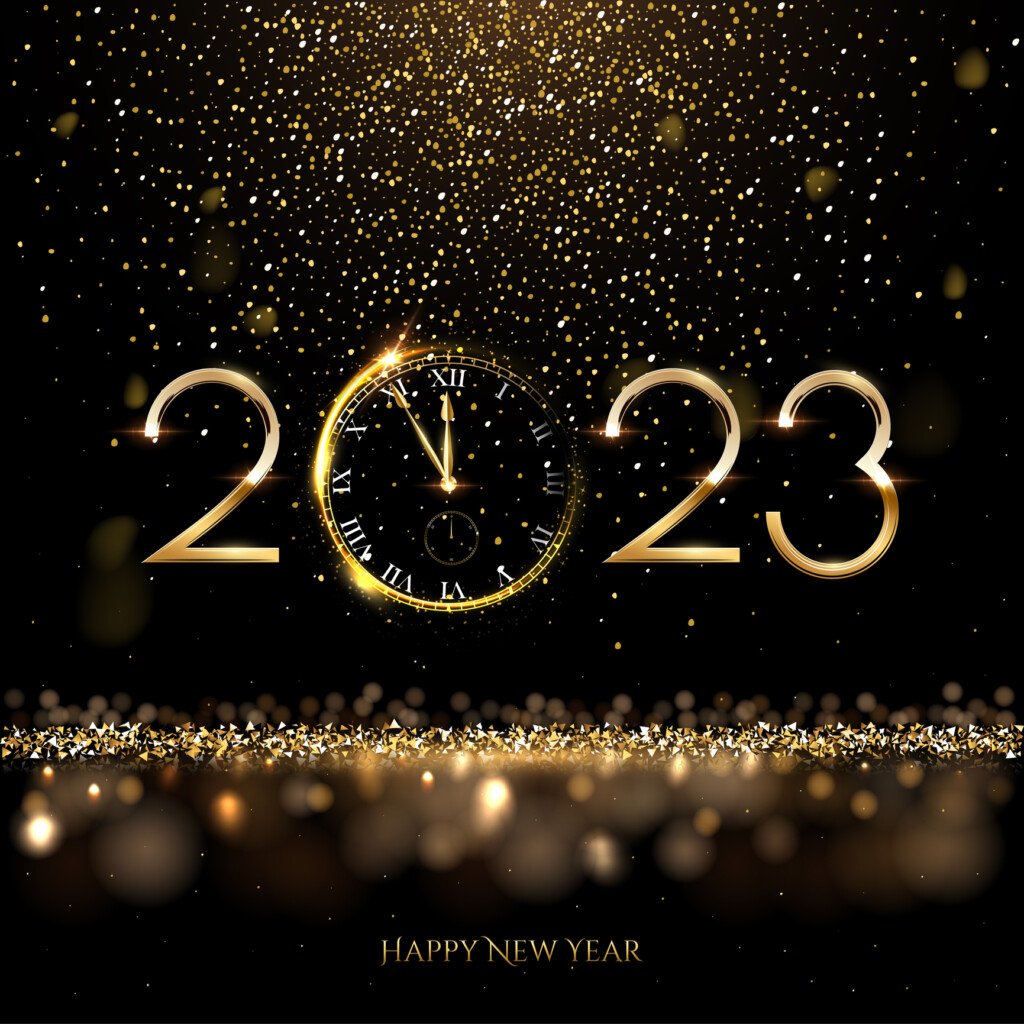 Celebrating the New Year was an adults-only evening, until I had kids. Upon becoming a parent, I had no desire to leave my kids at home with a babysitter – if I could get one – so I decided to make New Year's Eve family-friendly and still have a good time. Here are some ways in which we have rung in the New Year.
1. Get Gussied Up or Dress in Theme
Why wear holiday clothes only once or a few times? Put the special clothing on, along with some added bling for the evening. Our sons have worn suit coats and bowties; our daughters have been bedazzled with sequins, boas and lace in addition to their dresses.
Tired of the holiday clothes? Decide on a theme. Perhaps it will relate to your dinner cuisine, perhaps not. It does not matter since it is your party. One year we ate Italian food and wore Halloween costumes.
2. Recap the Year with a Photo Scavenger Hunt
My kids love to pore through pictures, especially if they are the subjects. As they have gotten older, they also take pictures during vacations, special events, and of everyday moments with their siblings.
Select, print and hide the pictures around your home. Send your kids off to find them and then gather the family to reminisce. Place the photos into a photo album designated by the year, or in a larger New Year's photo album segmented by year to hold the memories. Add notes in colored pens or markers around each picture.
3. Make a Special Meal Together
We have created our New Year's Eve dinner in two ways. We have chosen a cuisine – Indian, for example — and cooked a multi-course meal. We have appetizers, vegetable, meats, starches, desserts, etc.
We have also asked our children what they want for each course, their favorite, and then put it to a vote. There are six of us, so we always have at least six options during the meal.
4. Create a Family Time Capsule
Kids change quickly. Have or help your child fill out a series of questions about his or her year, such as a favorite book, movie, activity or friend. Ask about new discoveries made, plans for the near and distant future, and favorite times during the year. Don't forget to ask about goals and dreams for the New Year.
Make a template on your computer or have your children create their own with decorative paper, clip art, stickers, and markers. Consider adding your children's art or writing; copies of a few of their favorite pictures (take a New Year's picture and add it to the contents); their handprints or footprints, if younger; a newspaper recapping the year in review; and a note to themselves to read when they are older. Ask if there is anything else they wish to add.
Place all items into a time capsule or a sealed container or box. Place the time capsule year and the year to be opened on the outside of the capsule or container. Decide where the time capsule will be kept.
5. Have a Progressive Feast
We love a movable meal. Each course is served in a particular room of our house. Some years we get the china out; other years we mix it up. My kids love to picnic all over the house, so we have beach blankets set up in the rooms we will eat in.
Candles are an "always." They add ambiance and specialness to this last evening of the year. They are lit throughout our home.
My children help shop, prepare, and cook. Younger children can assist you by setting tables or getting ingredients.
Be sure to go over the recipes ahead of time. Some ingredients may prove challenging to find.
6. Bubbles and Glow for Everyone!
My husband and I celebrate the New Year with a glass or two of champagne. Our children get glasses of sparkling apple or grape juice in champagne flutes.
Glow stick necklaces, along with whatever else you decide to dress up in, are fun. We buy glow stick necklaces in bulk, something we began doing when our children were very young. They still love to wear them, even fashioning crowns and bracelets out of them.
We fill balloons and hang them in each of the rooms we are dining in. Some years we go with specific colors; other years we fuse the leftover decorations from years' past.
7. Play Games
We are passionate about our card and board games. Any night at home is an excuse to sit down and play games. Consider getting a new game or two to play, or teaching your kids how to play Bridge or Euchre if they are old enough.
8. Dance and Sing
Create a playlist of party songs to listen to or go with music that resonates with the theme you have chosen. One year we listened to NSYNC and the Backstreet Boys; that music unearthed a lot of memories and reminiscing.
9. Celebrate Early: Cheat on the Time Zone
Do you have younger kids? Why not celebrate New Year's as it happens in another time zone? This is something I did when my children were young. Staying up through midnight was difficult for them (and their exhausted parents).
Perhaps you might celebrate with England or Japan. Consider learning about that country's culture and make traditional recipes.
Another idea is to throw a "Noon's Eve" party for your young child. Invite his friends. Create a balloon drop out of paper tablecloths. Seam two square pieces of the paper tablecloth with yarn. Leave enough to pull it out when you wish to release the balloons. Duct tape the edges of the tablecloth to the ceiling. Allow the tablecloth to hang loosely, but out of the way of young hands. Fill it with balloons and, for more excitement, add confetti. Make it extra special by serving sparkly drinks, kid-friendly and kid-favorite snacks, and a few crafts.
Ringing in the New Year with your children can be fabulous. Celebrating New Year's with your children generates a new family tradition in the process of creating a memorable evening, one that is sure to be passed down by your children to theirs.
This article was originally published in Decmeber 2015. It has since been updated.
---
Judy M. Miller is a freelance writer living in the Midwest with her husband and four children. She looks forward to celebrating another New Year with her family. She is a Certified Gottman Educator and the author of What To Expect From Your Adopted Tween and Writing to Heal Adoption Grief: Making Connections & Moving Forward.