2023 Reading Challenges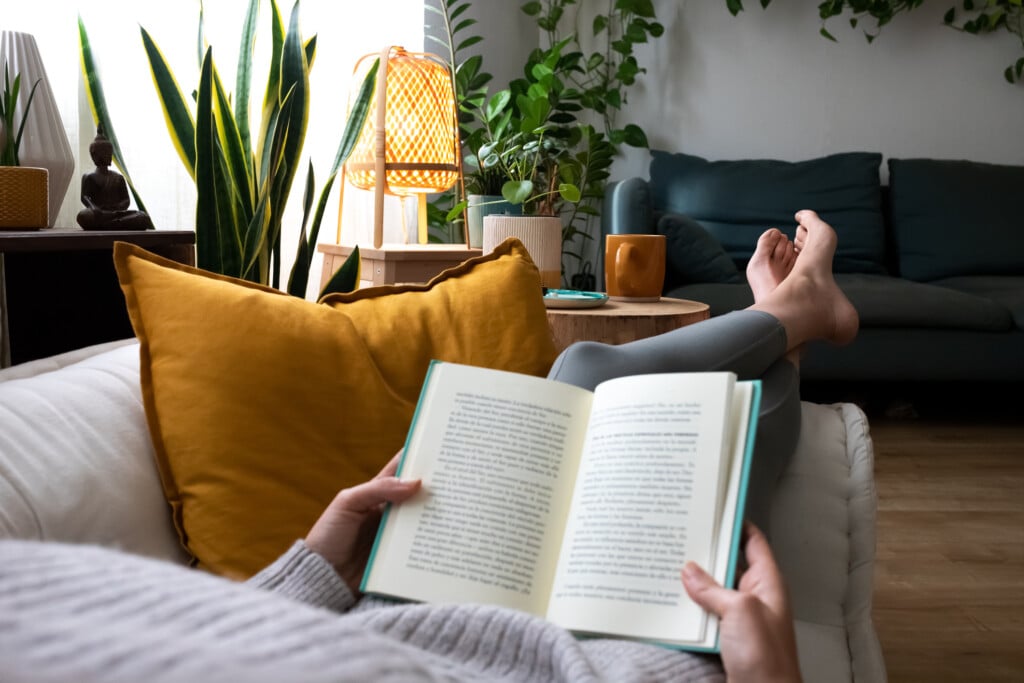 Here we go again, with reading challenges for the new year! I will cover both local and more global reading challenges. I think for my personal reading challenge, I'll stick with a goal of reading 50 books. But more than that, I'd really like to set a goal to finish one – just one! – nonfiction book. I'm nearly 30% of the way through one, and it's fascinating, but we'll see if I can stick with it. More than one would be even better, but I'm starting small.
Sadly, since I first started rounding up some challenges in 2021, we've lost Lavender's Bleu bookstore and Eleanor's Bookshop. I LOVED both of these local bookstores and am so sorry we can no longer visit them. But there are still lots of local bookstores to support, including a new one in Broken Arrow, Rivendell Books and Baubles. I haven't visited yet, but it looks like a really lovely space with a good selection. Have you been?
Finally, I'd be remiss if I didn't mention Kristi Roe Owen's blog post, 6 Ways to Read More in 2023. If you are hoping to increase the amount of time you spend reading, she's got some great tips!
Tulsa City-County Library is once again hosting Winter Bingo. For the most part, the categories are similar to last year's card, although in different places. The Bingo goes through March 15. Return your completed card for a chance to win a cozy prize!
What categories are you most excited to read?
TCCL: Kid's Reading Challenge
Laura Raphael with Tulsa City-County Library created this Kids Reading Challenge for our Jan. 2020 issue: tulsakids.com/kids-reading-challenge/ We update it each year so it's always relevant! There are lots of fun categories, divided by season. Each season there's a prompt for talking to your librarian, so it's a good variety of challenges.
Magic City Books 2023 Reading Challenges for Kids and Adults
This looks like a unique one! Here's their Facebook announcement about the challenge:
"Announcing our 2023 Reading Challenge! We have provided 20 prompts to help guide your reading selections this year (and hopefully push you outside of your comfort genres a little bit). As you complete a book, shade in the prompt's stripe in any color of your choosing. The goal? To fill in as much of your rainbow by December 31. If at any point this year you complete your rainbow, redeem your finished "artwork" in store for a prize!
Pick up your 2023 Reading Challenge in store, or click the link in bio to download your own copy."
It's hard to read here, but some of the categories in the image include: reader's choice; a book with a cover in your favorite color; a book with a one-word title; etc.
Find their Adult Reading Rainbow challenge here.
And the Kid's Reading Rainbow here.
This is an Instagram account I follow. They've got great book recommendations, especially if you love YA. This post provides their 2023 Reading Challenge. Main categories include Tropes, Genre, Diversity and Grab Bag. And each of those main categories include four sub-categories.
This isn't a reading challenge persay, but if you're looking for recommendations, this might be a good place to start. NPR's Best Books lists include books from a variety of genres and target age ranges. apps.npr.org/best-books/#view=covers&year=2022
I googled "Reading Challenges for Kids," and this book popped up. It's based on a book for older readers, The Ultimate Reading Challenge, which also sounds fun. The concept is a book that contains reading challenges. When you complete a challenge, you open a pocket to find a prize.
The kid's book has 15 challenges, including "Read a book based on a true story" and "Create a reading nook." Prizes include bookmarks, stickers, book plates, etc.
Anyway, it's intended to encourage reluctant readers, and I can see it doing the job!
So hopefully those get you started! Do you have a reading goal or are you working on a particular reading challenge this year? Tell me about it in the comments! Or, let us know what books you're looking forward to reading in 2023. We can always use more recommendations!
---