2022 Reading Challenges and Some Graphic Novels to Get You Started!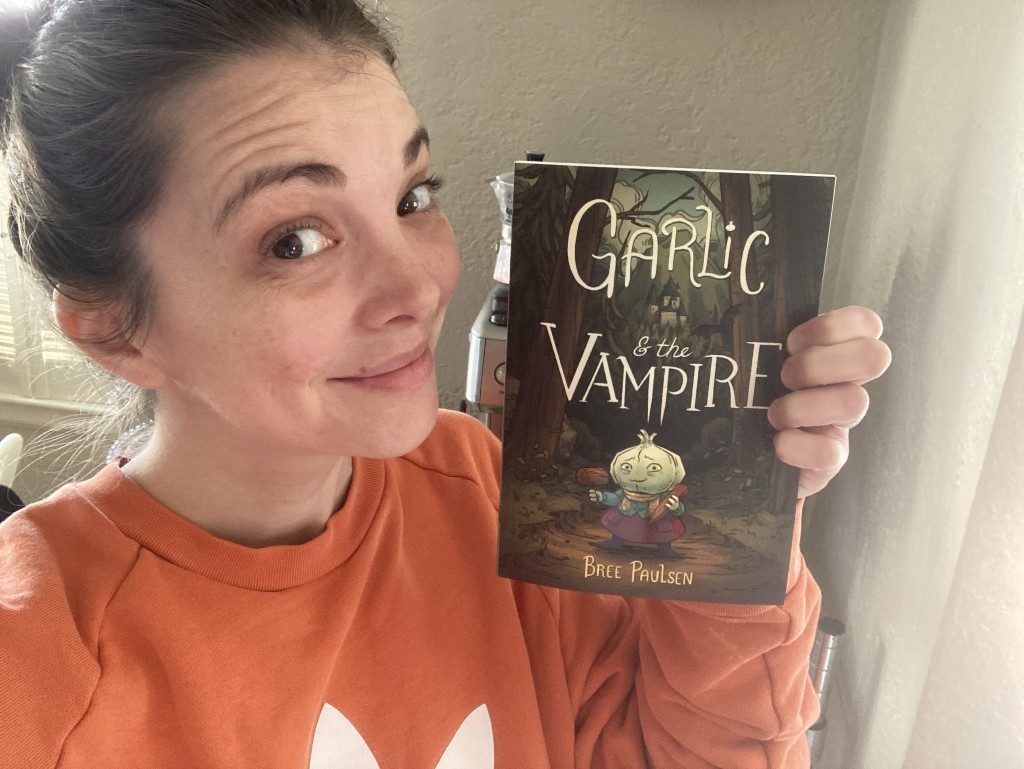 Last year, I tracked down some local reading challenges and Bingo cards, so I wanted to see what was going on in 2022! Personally, I think I'll stick with my 50-books Goodreads Reading Challenge. That may sound like a lot (or not, depending on your personal reading goals!), but many of the books I enjoy are pretty quick reads, so it's a nice, attainable target for me. To help kickstart reaching your own reading goals, I figured I'd share some graphic novels I've read recently. This isn't a genre I've explored a lot, but maybe will get into more this year? Who knows? Read this article from our August 2018 issue to learn "How Comics and Graphic Novels Help With Kids' Reading Growth."
Local 2022 Reading Challenges
Tulsa City-County Library put together a fun and unique reading challenge for kids for our January 2019 magazine. It's worth sharing each year, because the categories are so diverse – and there are so many books in the world – you could repeat it over and over and always read something new!
The challenge is divided by season, plus a special section for December holidays. One of the Winter suggestions is to read a book where the characters go ice skating! For older readers, "Little Women" might be a good choice! For younger readers, "Vampirina in the Snow" is pretty cute 🙂 What ice skating books can you think of? Each season, the reading challenge recommends asking your local librarian for some recommendations on different subjects. It's a fun way to both read and learn more about what the library has to offer, and to connect with the amazing TCCL librarians.
Central Library is hosting Book Bingo through March 15! As you can see, their Bingo card is a nice mixture of activities and reading. To participate, return your Bingo card to any TCCL location, or email a photo to cas@tulsalibrary.org. Everyone who participates is entered to win one of three "cozy gift sets."
Magic City Books Bingo Cards
Ooh, options! According to this Facebook post, it looks like Magic City Books has three different Bingo cards to keep you reading throughout the year. Including a kid's Bingo card! To participate, pick up a Bingo card at Magic City (221 E. Archer St.). You can also download the Genre Challenge card at bingobaker.com/#fe0e41968a2290e1.
Image found at facebook.com/tulsalitco/photos/a.2201244876658326/4687110958071693
Whitty Books Reading Challenge
Whitty Books is in the middle of moving (just a block or so from their previous location). So I don't see a 2022 Reading Challenge on their website yet. But check here for updates: whittybooks.com/reading-challenge. And in the meantime, check out their 2021 Reading Challenge because it's a good one and would certainly work for 2022.
Graphic Novels
When I say I haven't read many graphic novels, that of course does not include Dog Man and Captain Underpants 🙂 My favorite Dave Pilkey series is the Cat Kid Comic Club because it's a wonderful introduction to teaching kids to make their own comics. And the books demonstrate different ways to make comics. When two of the young participants want to quit because they're not interested in creating more traditional comics, Cat Kid and his co-teacher Molly explain that they can still create comics that more closely align with their own interests (haiku and photography). Joss was even inspired by the second book to start making his own comic, CatFace and DogHead. 🙂
Above are four graphic novels I've read in the past month or so, plus one that's in my TBR pile.
I discovered this one on NPR's Best Books of 2021 list. The cover illustration was so sweet, and I've been on a bit of a vampire kick lately thanks to "What We Do in the Shadows," ha, so it caught my attention. Plus, the main character, Garlic, struggles with anxiety, so I thought it might be interesting to read with Joss. He's been struggling with some anxiety of his own lately. Basically, it's set on a witch's vegetable farm. The kindly witch created sentient vegetable helpers to help her in the garden. However, their peaceful world is thrown into question when a suspected vampire moves into a neighboring castle. The veggies want to investigate, and anxious Garlic seems like the obvious choice.
This one arrived at the TulsaKids office, sent from the publisher. As someone who grew up in Wichita, the book's rural Kansas setting drew me in! According to the official description, "From the author of The Deep & Dark Blue comes a tender graphic novel, perfect for our time, that gently explores themes of self-discovery, friendship, healing from tragedy, and hope for a better tomorrow."
The illustrations are gorgeous, featuring multiple Kansas landscapes. And although the main character is experiencing PTSD, there is plenty of humor, and his new friends are so supportive and encouraging, the relationships are wonderful to see.
Thanks to Eleanor's Bookshop for this title! I discover new and intriguing books on every visit, and this one just looked too fun. Plus, I watched "The Worst Witch" on Netflix a couple years ago, so while this is a completely different series, I wanted to see a different take on witches that may or may not feel confident in their skills.
The Okay Witch tells the story of a young girl who is shocked and delighted to discover she's a witch! She's never felt like she fits in with her mostly-white, fairly conformist peers. But she doesn't understand why her mother – also a witch, what?! – is adamant against letting her explore her witchy heritage.
I have no idea where I first heard about this one, but it was on my radar when I saw it on the shelves at Whitty Books. So it came home with me. The premise reminded me a lot of Cemetery Boys, so I was intrigued. In Cemetery Boys, a trans teen is trying to prove to his family that he is a brujo, not a bruja. In The Witch Boy, the male protagonist longs to study witchcraft – along with the girls – rather than shapeshifting, as is considered appropriate for boys and men. As in Cemetery Boys, protagonist Aster is determined to use the magic he knows he has inside to save a missing friend. Even though he meets with resistance from those around him.
I've loved Victoria Jamieson's work since reading "All's Faire in Middle School" a few years ago. In this National Book Award Finalist, she tells the true story of Omar Mohamed, when he was a young Somali refugee living in Kenya with a nonverbal brother. I haven't read this yet, but it's near the top of my 2022 TBR list.
Do you have any graphic novels or 2022 reading challenges to recommend? Tell me about them in the comments!
---