10 Great Summer Activities for Kids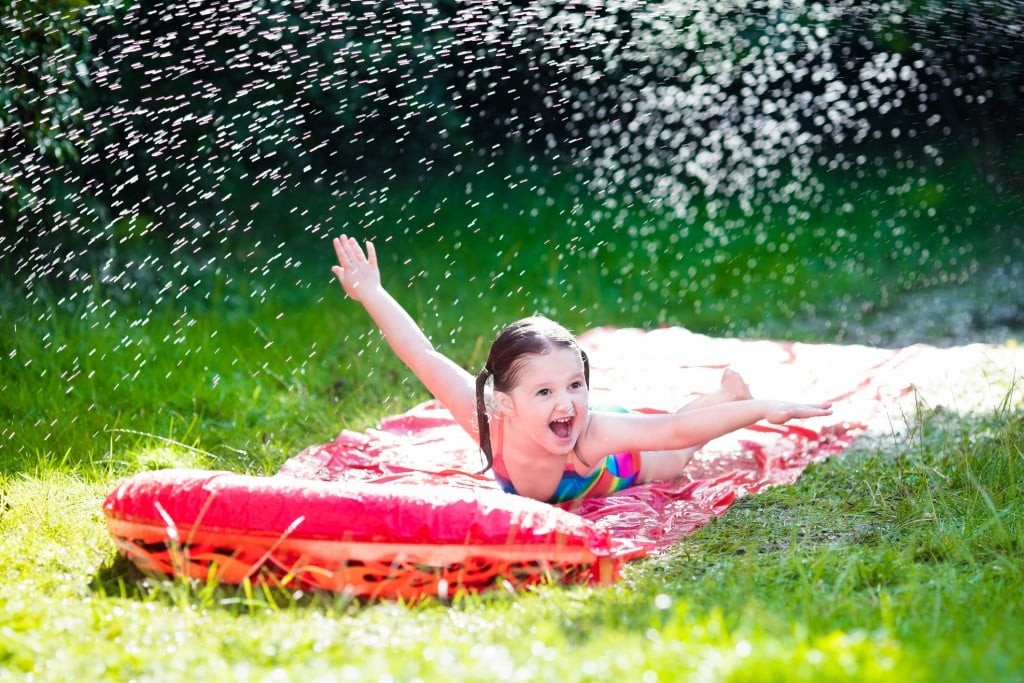 What will your kids do after the final school bell rings? Will they be at loose ends? Or will you? Whether you're a working mom or you work at home, you may feel driven to schedule every minute of your child's time. There seems to be so much external pressure to pick just the right summer activities for kids. I've witnessed this compulsion in so many parents (including myself). This year how about trying something new? How about not planning anything? Well, at least you can make it appear that you haven't planned everything.
Of course, if you work away from home, you need to make some kind of arrangements. .But try not to over-schedule. Pick camps or activities that allow a certain amount of down time. Keep weekends open for relaxation and spontaneity. Kids get stressed out just like adults do, and over-scheduling can be a major cause.
No doubt there will be days when the kids are bored or restless. And if they are cranky it usually rubs off on you, too. That's when you whip out this list and dazzle them with your suggestions. (Well, we can hope they'll be dazzled.)
Here are 10 simple summer activities for kids:
1. Water, water and more water:
The sprinkler is free. I know it sounds simplistic, but that's the idea. The grass needs watering anyway, so just set up your lawn chair a safe distance away where you can still keep an eye on the young ones and watch the fun.
Other water fun: If you have babies or toddlers, invest in a wading pool (buy two, fill one with sand for a beach party).
Older kids enjoy water balloons and squirt toys, old dish-washing liquid bottles work great.
You could also make one big investment and join a neighbrohood pool or the Y. The Tandy Family YMCA has a great slide at its outdoor pool. Kids love it. Most neighborhood pools are wonderful places ofr kids and adults alike to socialize.
2. Cultural excursions
Philbrook, Gilcrease (currently closed for construction), Oklahoma Aquarium, Tulsa Zoo. These are just a few of the diverse offerings here in Tulsa.
Editor's Note: We also love Living Arts of Tulsa, Discovery Lab, Tulsa Air and Space Museum & Planetarium, the Sherwin Miller Museum of Art…
The Tulsa City-County Library has a wonderful reading program every summer that starts shortly after school lets out and ends in July. The children are given a program sheet to keep a record of the books they read. When they complete the program, they are given a medal and other prizes.
4. Nature Walks
You can go to a nearby park or just stroll the neighborhood. Look for specific plants, flowers or wildlife. Take time to smell the roses. Introduce yourself to neighbors you meet along the way.
5. Backyard Camping
This can be a daytime, pretend campout or the "real" thing, complete with tent, sleeping bags, flashlights and maybe (if you dare) ghost stories.
6. Play Groups
This is a great idea, particularly if you live in a neighborhood where kids are scattered and they don't have friends right next door. Get together a group small enough to fit in your car or van and make arrangements with other parents to alternate taking the kids on short excursions to movies, parks, etc.
7. Start a collection
Some collections could be combined with nature walks. My kids collected things like rocks, feathers, leaves and seed pods. Or if your child is into the less natural collections – stamps, for example – visit the post-office, check out the displays and talk with employees. Many are stamp collectors themselves.
8. Gardening
A garden started in the spring can be tended all summer. You can stick with simple flowers that need little more than water and weeding, or you can choose vegetables that can be harvested all summer long.
9. Start a project together
Build a birdhouse or playhouse. Think of an activity that is practical, that you and the kids can take pride in. Paint a room together, or a tool shed, pick something that doesn't' have to be perfect so everyone can have fun while doing it.
10. Have some healthy, active fun together
Bike-riding, rollerblading and jogging are all great options. Adjust your pace to your children's. You may get a better workout than you bargained for!
Or you could just do nothing. Open the back door, grab a lawn chair and a book, and soak up the laziness of summer. The kids will be so busy doing their own sort of nothing that maybe you'll even get to finish a chapter or two.
*Editor's Note: This article was originally published in our April 1996 issue. It has been updated for 2023. Find more summer activities for kids in TulsaKids' Summer Camp Guide.
---