Wondrous Worlds: Art & Islam Through Time & Place
Philbrook's newest exhibition seeks to build community and undermine ignorance-driven fear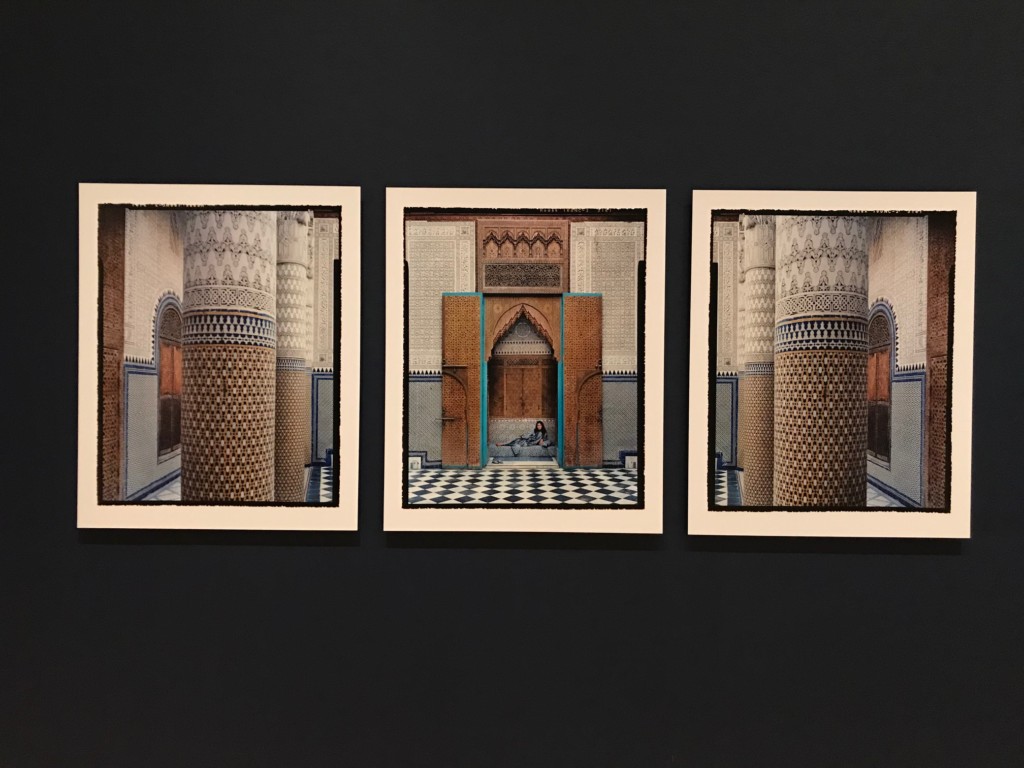 One of the great perks of working for TulsaKids is getting invited to Philbrook's media previews for their new exhibits. They're usually on a Thursday morning and there's always coffee and inspiring art…so it's just the best way to start the day!
I attended the media preview for Philbrook's newest exhibit, "Wondrous Worlds: Art & Islam Through Time & Place," on Thursday, June 20. While some media previews are fairly informal, this one featured speakers from across Tulsa's interfaith community, including Aliye Shimi, Executive Director of Tulsa Metropolitan Ministry, Rabbi Marc Boone Fitzerman of Congregation B'nai Emunah, Courtney Richards, a pastor at Harvard Avenue Christian Church and Amy Venable, an associate minister at Boston Avenue Methodist Church. Representatives from Philbrook–Executive Director Scott Stulen and Associate Curator Susan Green–and the City of Tulsa spoke as well.
Maybe I was just feeling extra emotional, but I was close to tearing up the entire time these people were speaking because hearing from a representatives from Tulsa's Muslim community and other local faith communities really drove home how important this exhibition is and how hopefully it will have the power to bring people in our community closer together.
Rabbi Fitzerman spoke eloquently about how he thinks we do a pretty good job as an interfaith community at connecting with one another, but if we were all personally "audited," we might realize that we do very little in our individual lives to connect with people different than us, whether those differences be based on religion, skin color, socioeconomic status, etc.
He also spoke about how, even as a Jew, Christian artistic symbolism is very familiar to him–and many of us–because we "swim in a Western culture," but that Islamic symbolism and motifs are far less so. This exhibition can help change that.
Several of the speakers spoke about the representation of Islam in the media and how ignorance is often the source of our fear towards people different from us. According to Scott Stulen (in a press release), "In these divisive times, when our differences often dominate the headlines, this exhibition makes clear that we have far more in common, while providing an invaluable opportunity to bring the community together and create lasting connections."
The exhibition does that by focusing on different aspects of life common to us all: There are sections on fashion, hospitality, the art of writing (calligraphy), etc. The entry of the exhibition also introduces the Five Pillars of Islam, so viewers have at least a basic understanding of the faith.
One thing I noted about the pieces was how many of them were by unknown artists. Gorgeous ceramics, intricate metalwork and book-bindings, calligraphy, etc., displaying high artistry but more representative of the faith/culture rather than particular artists.
Upcoming Events
Philbrook has several events planned around this exhibit, including a Wondrous Worlds Festival on Friday, August 16, from 6-9 p.m. and community conversations with Muslim community leaders, including Dr. Imam Ehchassi of the Islamic Society of Greater Oklahoma City (Sunday, August 25, 2 p.m.) and Aliye Shimi of the Tulsa Metropolitan Ministry (Thursday, October 3, 1:30 p.m.)
July's Second Saturday event will also focus on activities related to "Wondrous Worlds."
About Philbrook/"Wondrous Worlds"
"Wondrous Worlds" will be open through October 6, 2019.
Philbrook's Hours are Wednesday-Sunday, 9 a.m.-5 p.m., with Fridays open till 9 p.m.
Kids 17 and under always receive free general admission!
---