Feeling Overwhelmed With Halloween Candy?
Here's What You Can Do About It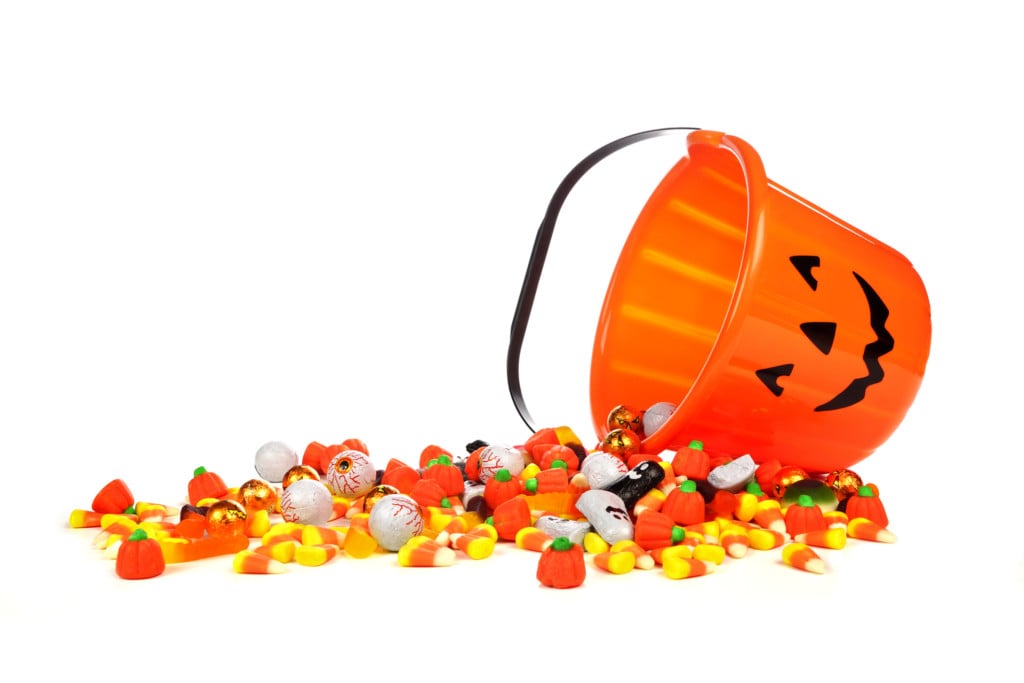 For some parents, the amount of sugar that makes its way into the house post-trick or treating may be scarier than the Halloween spooks! Between BooHaHa, HallowZOOeen, Gathering Place's Sweets & Treats on Spooky Street and neighborhood trick or treating, our household is currently home to two FULL bags of Halloween candy. So I've been Googling ideas for what to do with leftover Halloween candy. Here are four do-able ways to use up excess candy if you want to avoid just straight up consuming it:
Donate It.
While you may not be thrilled by the abundance of fun-sized candy bars that have infiltrated your home, others may welcome them with open arms!
On the Cusp is offering a Candy Buy Back through November 4, 2019, in which they will pay kids $1 per pound of candy brought to either of their two Tulsa locations (up to $5). The candy will then be donated to military troops overseas, in partnership with Operation Gratitude. Learn more here.
Will Family Chiropractic near 15th and Utica is also partnering with Operation Gratitude for a Candy Buy-Back that will run through November 6. In addition to $1 per pound of candy (up to $5), participants will receive a raffle ticket for various prizes. Get more information here.
Do you know of any other places to donate candy? Let us know in the comments or email tara.rittler@gmail.com.
Bake With It!
Our October 2019 magazine featured a recipe for "Leftover Halloween Cookie Bars." Our web editor made them, and confirms that they are delicious!
Leftover Halloween Candy Cookie Bars
1 1/2 cups all-purpose flour
3/4 teaspoon baking soda
1/4 teaspoon salt
1 cup whole-grain old fashioned oats (not quick oats)
1/2 cup butter, softened
1/3 cup creamy peanut butter
1/2 cup granulated sugar
1/2 cup packed light brown sugar
1 teaspoon vanilla extract
1 large egg
1 large egg yolk
2 cups chopped leftover candy bars
Preheat the oven to 350 degrees. Lightly grease a 9X13-inch baking pan and set aside.
In a medium bowl, whisk together the flour, baking soda, salt and oats.
In a large bowl, or in the bowl of a stand mixer fitted with the paddle attachment, cream together the butter, peanut butter, brown sugar and sugar until fluffy looking and light in color, 2-3 minutes. Add in the vanilla, egg and egg yolk. Mix together well. Add the dry ingredients into the wet and mix just until combined. Add the chopped candy bars and combine.
Press the batter into the prepared pan. Press a few additional chopped candy pieces on top of the dough for a pretty presentation. Bake for 15-18 minutes or until lightly browned on the edges. The bars will still look pale and slightly underdone in the middle. That's OK. Don't over bake or the bars will be dry!
If you are looking for a peanut-free option, try this recipe for Leftover Halloween Candy Bark (swapping any peanut-inclusive candies out for other options, and omitting the honey-roasted peanuts). A great thing about this recipe is that you could easily turn it into a homemade Christmas gift! Just wrap the bark in a festive bag, and voila!
You could also add chopped candy bars to homemade ice cream or brownies, use them to top a pie, make trail mix, etc.
Personally, I'm a fan of Nerdy Nummies (the Nerdy Nummies Cookbook is Joss's absolute favorite), and I know she has some creative ways to use candy in cake or cupcake decorating. For example, in this "Motherboard Cake." So stare at those Kit-Kats and Skittles a little harder, and maybe inspiration will strike! This would be especially handy if you area already planning to make an elaborate cake for some reason.
Do you have a favorite leftover-Halloween-candy recipe? Let us know in the comments!
Bribe It Away
I don't know if this is stellar parenting, but I see no reason why you couldn't offer to purchase something your kids have had their eye on in exchange for them giving you their Halloween candy. Assuming it's affordable, of course. Joss's current Christmas wish list is "everything in the Target gift catalogue," so this may not be an option for us!
There is a company that produces a product called the "Switch Witch" (thanks, Google!), which is a stuffed witch you can "host" leading up to Halloween. Then, much in the vein of the Tooth Fairy, kids can leave their candy by their beds at night, and the Switch Witch will swap the candy out for a special (non-sugary) treat of the parents' choosing. The idea being that the Witch is grateful for how well you've taken care of her in the previous weeks.
You can purchase an official Switch Witch doll for about $20, and it does sound like the Switch Witch company supports some good causes (Operation Gratitude, the Teal Pumpkin Project, etc.), so that's an option. However, you could always make this happen without the official product.
Turn It Into Party Favors
Does your child have a birthday coming up? Congratulations–you've got some goodie bag fodder at the ready! I read a recommendation elsewhere for using Halloween candy in a Piñata, which is one option. But you can always keep it simple by just dropping some skittles in your goodie bags and watching them carried out of your life at the end of the party.
Well, those are my ideas! Since I already made Leftover Halloween Candy Bars, there's a good chance we will end up eating a lot of the candy over the next several months, and that I will bring some into our office. A little sugar rush around 3 p.m. can really help you get through the rest of the afternoon, right?!
Mostly, I probably need to just make sure I've set a firm limit with Joss as to how much candy he gets to eat each day. One after school and another after dinner? That sounds reasonable. Open to suggestions, though!
---