Friday Night Frights
What Can be Done to Protect Students from Gun Violence?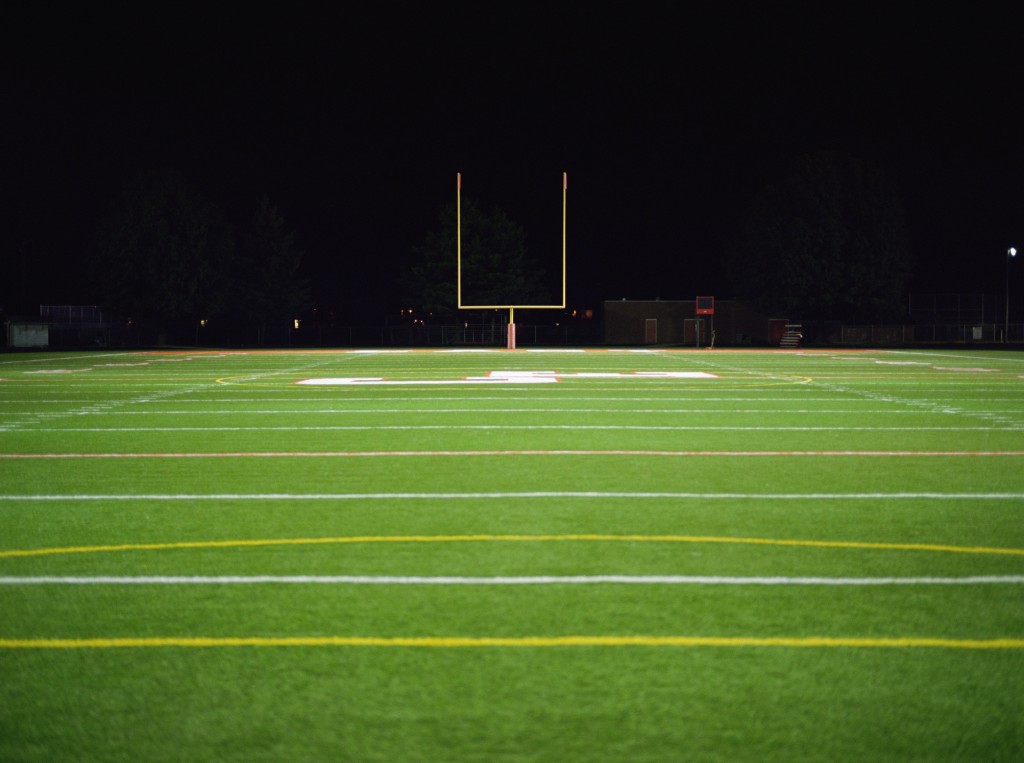 As high school football teams and fans prepare for another Friday night under the lights, the shadow of the shooting death of 17-year-old Terron Yarbrough at McLain High School's homecoming game looms in the background. It was the fourth fatal shooting that day in Tulsa. Four fatal shootings in a single day. As reported by Kelsy Schlotthauer in the Tulsa World, Tulsa Police Chief Wendell Franklin attributed the increasing shootings, in part, to the state's constitutional carry law. Later in the same article, Franklin is quoted as saying, "We're witnessing a (new) amount of violence and a group of individuals who just don't seem to care."
The latter statement is sad and shocking. Teenagers who don't seem to care. That should make all of us who care about children stand up and take notice. What is causing young people to give up hope, and how can we turn that around?
The New York Times reported that in 2021, gun deaths rose to the highest number in 30 years. According to the CDC, gun homicides and suicides in the U.S. rose from 43,675 in 2020 to 47,286 in 2021.
The added isolation, mental and economic stress as a result of COVID have particularly impacted communities that were already dealing with stressors caused by poverty.
I recently attended a writing conference where I spoke to a woman who was a counselor at a middle school in Arkansas. Her students are struggling to find where they fit in the world as they try to navigate the normal conflicts of school and friendships. She said that young people don't have the tools to handle what used to be minor upsets. What might have been an easily navigated small disagreement between two teens prior to COVID might now result in one of them being suicidal, she said. Their relationship and coping skills have taken a hit.
School administrators are talking about adding security to prevent another shooting like the one at McLain, but with more guns floating around than ever before, there wouldn't be much a security officer could do if someone decided to shoot into a crowd of people leaving a football game. Out of fear and caution – and I suspect a natural inclination to do something – some schools have said their teams won't play at McLain. However, it's naïve to think that such a shooting couldn't happen anywhere, at any game, any school, any time.
What Can Be Done?
Gun Legislation
So what can be done? The research is pretty clear that more guns = more homicides. The Harvard Injury Control Research Center reviewed academic studies related to guns and homicides.
The study states: "After controlling for poverty and urbanization, for every age group, people in states with many guns have elevated rates of homicide, particularly firearm homicide."
Legislating more gun safety measures would help create safer communities.
Adult Engagement with Students
We also know that adults who engage with young people in meaningful, supportive ways makes a difference. That engagement often happens at school. What is it that makes teens, or anyone for that matter, care? They must know that people care about them, see them and hear them. There is much research to support this, and Black and low-income students have the deepest need for a strong, positive relationship with an adult.
Looking at the Community
Listening to the needs of a community can also help, but having an action plan to make changes is more difficult. McLain has a deep history in the surrounding community. As TPS analyzes how its districts will be reconfigured to equalize populations, the importance of the community's connection to its elected board member shouldn't be ignored in this process.
A north Tulsa education advocacy group called C.U.B.E.S (Citizens United for Better Educational System) has compiled a book looking at decades of policies and programs that have been implemented at McLain and why most of them have failed. It would be helpful to look at the work of this group, led by Darryl Bright, who is currently a McLain PTSA officer.
Community Schools
One successful approach that addresses community engagement, academics and school climate is Community Schools. (This is not to be confused with Communities IN Schools, which is a different model).
Community Schools look at each school site as an individual entity with its own needs. The solutions come organically from the community the school serves. Points that Community Schools implement are research-based. Some of those points include: Engaging curricula that are culturally relevant and challenging; An emphasis on high-quality teaching, not on high-stakes testing; Wrap-around supports and opportunities such as health care, eye care, and social and emotional services that support academics available at the school; Inclusive leaders; Authentic parent and community engagement where the full community actively participates in planning and decision-making. southerneducation.org/publications/communityschoolsreport/
Here's an article about Union Public School's Community School:
forbes.com/sites/raymondpierce/2021/09/15/community-schools-a-game-changer-for-public-education/?sh=5182d17b6374
The unique aspect of Community Schools is the buy-in and decision-making comes from the needs and desires of the school's surrounding community, not from the top down.
If you look at the aspects of a Community School – culturally relevant curricula, focusing on teaching, not testing, inviting community engagement based on the specific needs of the community – all can provide a framework to give children what they need to be successful, to be seen and to feel hope for the future.
If we have young people killing one another because they simply don't care, then something needs to be done. We can't look at what happened at McLain as an isolated incident that we feel badly about and then move on. It's a symptom of a bigger problem that must be addressed, and there are ways to do it that have shown success in other places. We can work together to save our children.
---