University School Celebrates 40 Years of Educating Gifted Kids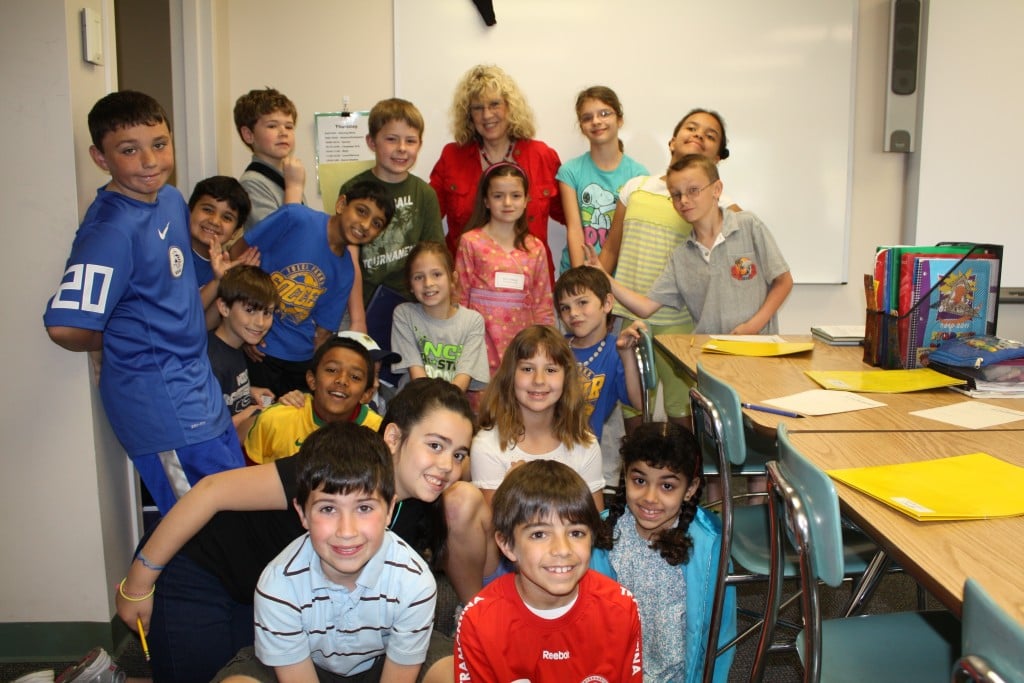 While it may not be true that you learn everything you need to know in kindergarten, Elizabeth Frame Ellison, chair of the board of Lobeck Taylor Family Foundation, recalls some valuable lessons learned at the University School from her kindergarten teacher, Dr. Pat Hollingsworth.
"I can still remember the process she developed for creative thinking," Ellison says. "The first step was thinking of many varied and unusual ideas. I still start my projects that way."
Dr. Pat Hollingsworth founded the University School as a preschool with five students on the campus of The University of Tulsa. This month the school is celebrating 40 years at its gala on Saturday, Sept. 24 at the Tulsa Club Hotel. They are honoring Dr. Hollingsworth for her many years as a teacher and director of the school.
The part-time preschool grew due to entreaties from parents to add grades. As the school expanded, it was scattered in six different buildings on TU's campus. After a capital campaign in 1995, a new building was constructed, and the school now occupies a facility that educates nearly 200 children in grades pre-K through middle school.
"Pat was all about gifted education," Debbie Price, University School director, says. "Her vision was that the school be a place where bright children could learn to use their gifts and talents. And that everything shouldn't be easy. Every mistake was an opportunity."
Ellison says she is grateful for the way she was treated by teachers at the school.
"They really treated the kids like they were capable of doing what they set their minds to," she says. And she recalls an experience that highlighted turning a mistake into an opportunity. "I had a big research project in my fifth-grade year, and I got a bad grade on it. But it was a very nurturing environment. I had an opportunity to redo it and understand it wasn't my best work. It was an important lesson as I went into middle school that served me well."
That nurturing, respectful attitude toward students is embraced by teachers and staff today.
"Gifted kids need to be in a unique environment," Price says. "Sometimes they can feel very different – they have unique interests. They often have a large vocabulary. Having a peer group who accepts or shares those quirks can be really important. And our teachers are experienced in working with gifted kids."
Often, especially in middle school, girls can feel pressure to underperform academically. University School teachers are careful to make sure girls don't feel that kind of negative pressure. It's ok to be smart. Dr. Hollingsworth laid a foundation for all children to have a growth mindset, to know that it's ok to struggle, persevere and to feel proud of making it through. Price explained that a growth mindset helps children begin to see the connection between effort and outcome.
Ellison says she is thankful for the teachers at University School inspiring her to be a creative thinker, or as she put it, "a creator and not a consumer."
As an artist, Dr. Hollingsworth incorporated that talent into her lessons. Ellison says that one of her favorite memories of kindergarten was taking walks through campus with paper and a black pen to draw what they saw. They also learned about architecture through the prism of shape. When they learned about triangles, they also learned about pyramids and the Egyptians. Cones were Roman and gothic. "As I've traveled through the world," Ellison says, "those are lessons I still draw upon."
Above all, Price says that Dr. Hollingsworth wanted kids to use their gifts and talents to make the world a better place.
"Kids were number one," Price says. "Whatever was best for the kids. And she had a heart for teachers. She wanted the school to be a place that teachers would love to be. She set it up so there's lots of support. She loved teaching. She loved the classroom. This was her happy place."
---