Tyrance Billingsley II: Building Black Tech Street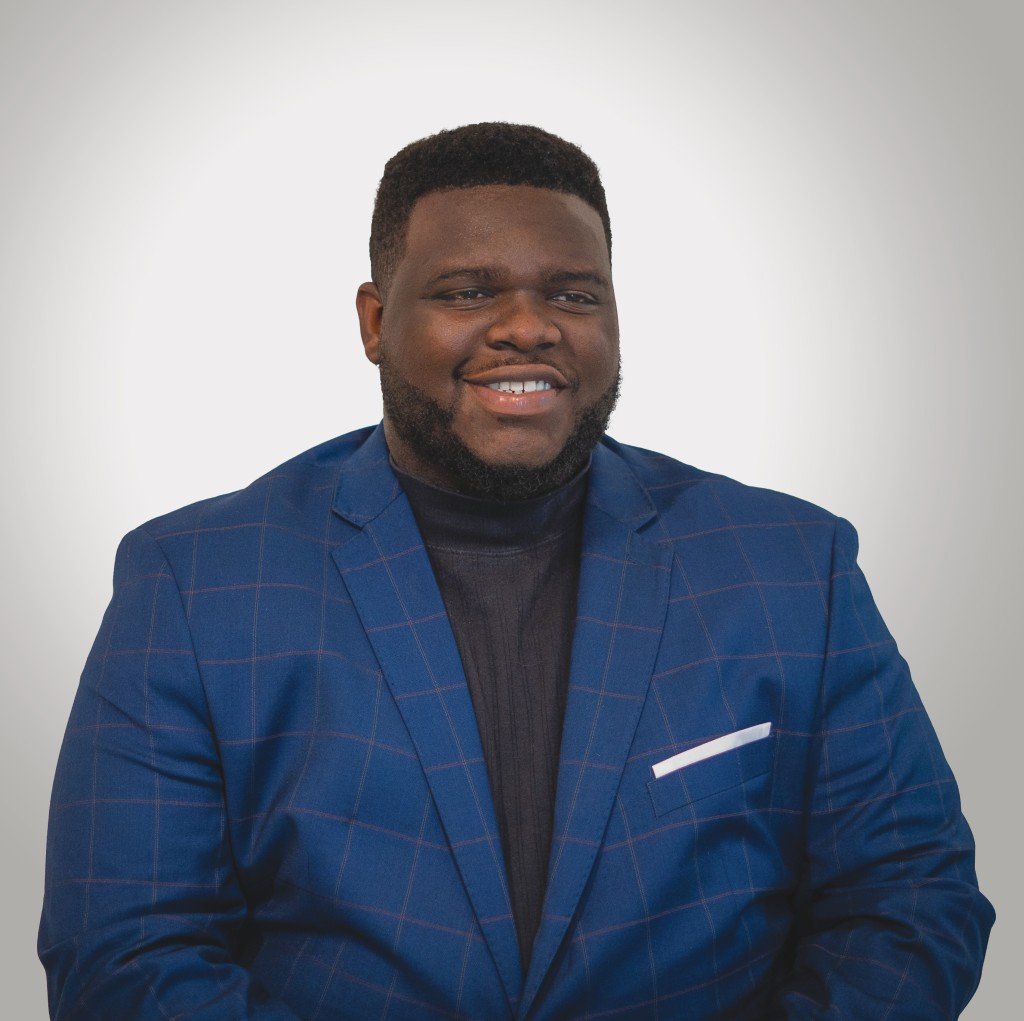 Tyrance Billingsley II grew up in Tulsa. He will admit, he was an average student but had big dreams. His love of the Tulsa community kept him close to home, attending Tulsa Community College followed by OSU-Tulsa. During that time, he continually thought about his core dream of helping other Black Tulsans. It took years of work to hone his ideas, but it paid off when he launched "Black Tech Street," a name honoring Tulsa's Black Wall Street.
Billingsley's new endeavor serves as a support system for Black entrepreneurs. And people from all over are starting to notice. Billingsley recently received Tulsa's Young Professionals Legacy Award and was selected for the inaugural For(bes) The Culture 50 Champions and classified as a "Rising Star." Get to know this bright star who is shining in Tulsa and beyond!
TK: Tell us about your background growing up in Tulsa.
Tyrance: I was born and raised in north Tulsa. I attended Tulsa Public Schools. My teachers were instrumental in lifting me up. I met some really impactful teachers, like John Waldron, who believed in me and tried to push me to who they believed I could be.
Regardless of not growing up with a ton of resources, my parents always told me I could do whatever I wanted to do. When I was little, my father would buy me Forbes Magazine. Even at a young age, I knew I wanted to be in the magazine someday; I just wasn't sure how I would get there. Following high school, I initially thought about going into politics.
TK: Share about your experience attending Tulsa Community College – what did you do following TCC?
Tyrance: After high school, I knew I had some more growing up to do. TCC was a great place for me to study. I became involved on campus and was President of Student Government. That opportunity led to becoming President of the Oklahoma SGA– where I chaired the Advisory Board for the Oklahoma State Regents for Higher Education. From there, I interned for Mayor G.T. Bynum, helping with economic policy and civic engagement. While I was there, I was apprenticing for State Senator Kevin Matthews and State Representative Regina Williams.
TK: How did your experience in politics help shape your career path?
Tyrance: I enjoyed politics, but I realized my path to help transform the world would be through technology and entrepreneurship. I went back to my roots thinking about entrepreneurship. I earned a Fellowship with the George Kaiser Family Foundation which helped me understand start-ups and scale.
TK: Tell us about why you founded Black Tech Street.
Tyrance: Being born and raised in Tulsa and being a relative of the Tulsa Race Massacre Survivors, I asked myself the question, 'What would Black Wall Street have been if it was supported and not destroyed?' I admired the level of tenacity and resilience that it took for these Black entrepreneurs to build businesses during Jim Crow laws. They really utilized out-of-the-box thinking. That's what I'm trying to do again, and I believe technology is the key.
TK: Why do you consider technology as the key?
Tyrance: The technology industry is an industry where you can build incredible wealth in a short amount of time – that, coupled with the need for jobs in this industry. It's the core medium for global innovation. I saw an incredible wealth-building opportunity for Black people. Our mission is trying to rebirth Black Wall Street and that's through Black people embracing technology and S.T.E.M.
TK: How do we solve the Black wealth gap?
Tyrance: I believe the answer is technology, but that's also opening the door for so much more. The opportunity in the technology industry needs people with different skills. I don't want them to think it's only computers; the eco-system involves people from different industries to help it flourish, including creatives.
TK: Tell us about your hope for Black children in Tulsa.
Tyrance: I want Black people to look in the mirror and know they can do anything. I want all the young, Black talent in Tulsa to know that Black Tech Street and a whole host of other organizations are working to ensure you grow up with access to the resources that allow you to reach your full potential and live up to your ancestors' names.
TK: What does receiving the Forbes Award honor mean to you?
Tyrance: This was truly a highlight of the past year! In this inaugural list, I was among the 50 Champions of For(bes) The Culture, which focuses on Black and Brown people doing incredible work in their communities. It was a huge honor! This award is for everyone, especially those in north Tulsa who think they can't do it, because they absolutely can!
TK: You are also a co-founder of Tulsa Creative Engine – tell us about your interest in that.
Tyrance: We want to support local artists and make Tulsa a music hub but also combine it with the tech industry. Arts and innovation are intertwined. So, when you have both in the same area, explosive growth happens. We're getting ready to host an accelerator for artists to go through the program and then receive money to pursue their career as an artist.
TK: What are you passionate about right now?
Tyrance: I'm passionate about this vision and have an outlook on life that says human beings are here to do two things: love other people and find ways to be positively creative. Working with Black Tech Street is allowing me to do both.
To learn more about Black Tech Street, visit blacktechstreet.com.
You can listen to Nancy's visit with Tyrance on the Sharing Passion and Purpose Podcast: sharingpassionandpurpose.com.
Nancy A. Moore is a Public Relations Coordinator at Montreau, Adjunct Professor at Tulsa Community College, and has been writing for TulsaKids for almost 20 years.
---