Let the Voting Begin…
Thoughts on the November 2022 Oklahoma State School Superintendent Race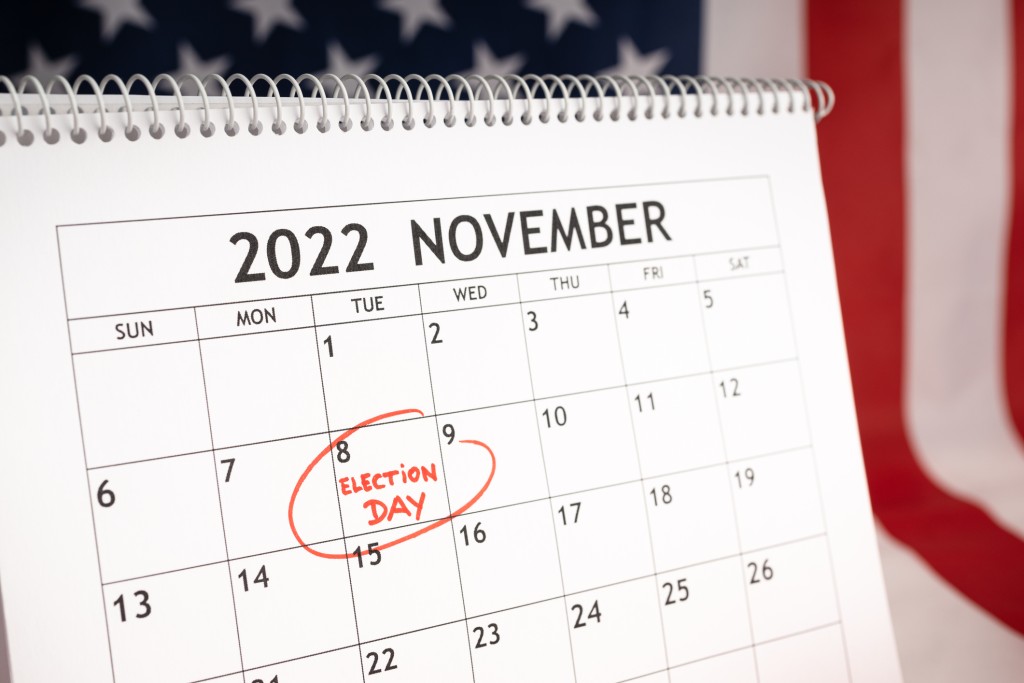 Election Day is Tues., Nov. 8, but you can vote early Wed., Nov. 2 through Sat., Nov. 5 if you are a registered voter. You can participate in early voting at the Tulsa County Election Board office or Hardesty Regional Library.
For nonpartisan information about voting and candidates, go to the League of Women Voters site at vote411.org.
The Oklahoma State School Superintendent Race
While all races are important, the outcome of the Oklahoma State School Superintendent race between Ryan Walters and Jena Nelson will either undermine our already struggling public schools (Walters) or give our youngest citizens a way forward to a hopeful future (Nelson).
Ryan Walters
Walters' dystopian fear-mongering paints public schools and public-school teachers as circles of hell led by demons.
Walters posts odd videos of himself in his car ranting against Critical Race Theory (CRT) and LGBTQ+ individuals. I'm not sure what he means by CRT, but it's pretty clear that much has been left out of history and every other subject when it comes to teaching the past treatment and positive contributions of people of color. https://www.youtube.com/watch?v=Rcd5KfPv0RI
I don't know why he would be opposed to Oklahoma school children learning actual facts.
Regarding the video, Walters is adamant that teachers not "indoctrinate" our kids. Yet, he vows that if he is elected state superintendent, he will indoctrinate all Oklahoma teachers with "patriotism" training from Hillsdale College, a private conservative Christian school in Michigan. At the very least, I would think Walters would see the hypocrisy of "indoctrinating" teachers in his personal beliefs while he is ranting about "woke" indoctrination. Which indoctrination is best? Would he not be a superintendent for all families, regardless of creed, religion, gender or sexual orientation or color? What about students and parents who are Jewish, agnostic, Muslim, atheist, LGBTQ or followers of the Flying Spaghetti Monster?
Just FYI, Hillsdale is also in the K-12 charter industry, so maybe Walters has a plan for future charters in the state. If you're interested in how they were rejected in Tennessee, read this: https://wpln.org/post/the-fallout-over-hillsdale-college-charter-schools-and-tennessee-school-districts-explained/
Apparently, Walters wishes that LGBTQ+ individuals would simply cease to exist.
Moreover, Oklahoma has a teacher shortage problem. As I have blogged about before, Oklahoma has enough certified teachers to fill positions, but teachers don't want to work in a hostile, sometimes dangerous, environment for low pay where they have very little autonomy to do their jobs the way they were trained to do. Walters is at war with public school teachers. It would be more and more difficult to get trained, certified teachers to take jobs in Oklahoma if he were elected.
Walters supports vouchers, which were shot down in the last legislative session. They simply don't work if the goal is to provide Oklahoma's public-school children with an equitable and high caliber education. If the goal, on the other hand, is to privatize public education and end "government" schools, then Walters is your man. After all, he is being paid $120,000 a year by an organization, Every Kid Counts, that is funded by foundations that wish to privatize public schools.
Walters seems to have no problem handing over funds meant to help children's academic recovery to a Florida tech company, allowing parents to buy refrigerators, Christmas trees and big screen TVs with the money.
Jena Nelson
Jena Nelson, on the other hand, says that vouchers defund public education and would kill rural schools. If you just look at it from a logical perspective, you could see that this is true. Funneling off tax dollars to private schools to provide tuition for a handful of students who might live near a private school just does not make financial sense. Nor does it help provide equity for students. There is research that shows that vouchers actually HURT student achievement, especially in math and science.
Nelson wants to support teachers and find practical ways to improve public education.
When you vote, ask yourself if you can vote for a person who wants to focus on culture wars problems that only exist in his mind, destroy public education or a person who wants to look at realistic ways to support teachers, support the children in public schools and improve public education in Oklahoma.
---