The Oklahoma Teacher Shortage and Other Myths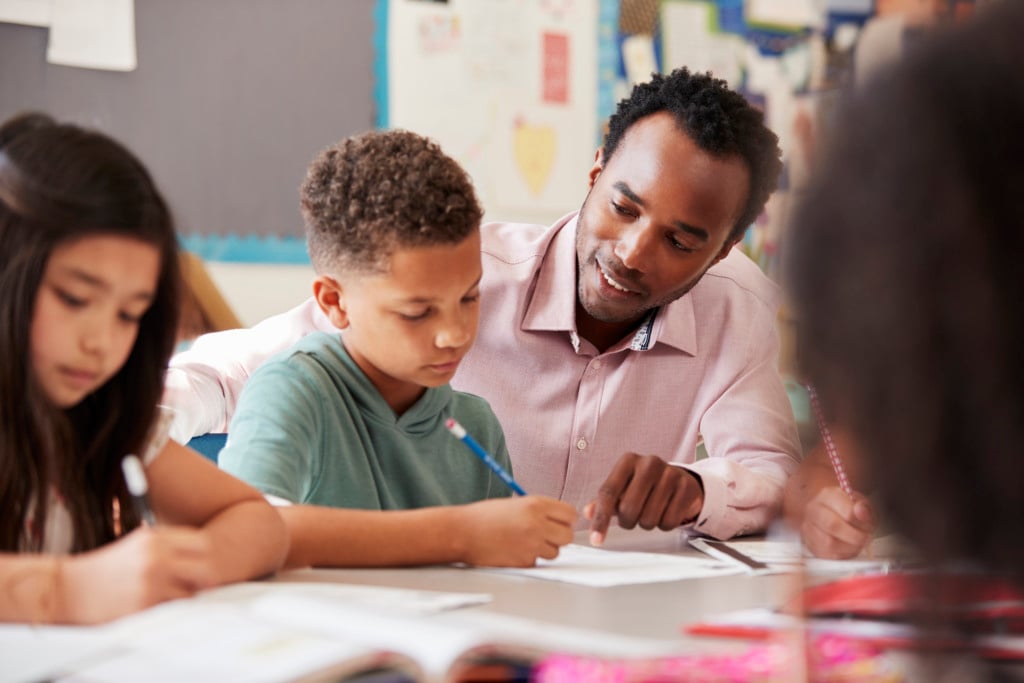 I recently attended a presentation on the state of education in Oklahoma at OU-Tulsa. The panelists included Tulsa Public Schools Superintendent Deborah Gist, Oklahoma State Superintendent Joy Hofmeister and Shawn Hime, executive director of the Oklahoma State School Boards. There was some hand-wringing about the state having to issue over 3,000 emergency certifications in order to have enough humans to fill the classrooms. I won't call them teachers because they are not. Too many Oklahoma children are being taught by unqualified people, but what created this problem and how can it be solved?
Money is one thing. The panelists applauded the Legislature for the teacher pay raise. Superintendent Hofmeister pointed out that she just needed $25 million more, "not a lot," for the class size mandate implemented by HB1017 to kick back in, thus improving teachers' working conditions by giving them smaller classes.
But is there really a teacher shortage in Oklahoma? Superintendent Hofmeister presented a surprising statistic – there are 35,000 certified teachers in Oklahoma who are not teaching. Wait. What? That's right. It may be a statistic you don't often hear, but over 30,000 Oklahoma teachers have left the profession. So, to say there is a teacher shortage is a myth. What is true is that these professionals have chosen to leave the profession for a variety of reasons.
I think that sometimes another myth exists in our minds about teachers. Many of us view teaching as some kind of volunteer service or a calling. Some blame for the anyone-can-teach idea that has crept into our collective subconscious must go to the minimally trained Teach for America organization. It may be a calling for some, and a law school resume-builder for TFA students, but that doesn't mean teachers can or should work for below-poverty wages. Or that they enjoy having an impossible workload, lack of respect from administration, limited resources and bursting classrooms. Even the most dedicated and qualified teacher might choose to change jobs given that situation coupled with low pay.
If Superintendent Gist wants to lure teachers back to the profession, she might start with listening to teachers.
Having spent some time talking to many Tulsa teachers, I hear some common concerns and some reasons for leaving the profession. Many have also left for surrounding school districts.
I want to give voice to their words as the policy makers and administrators think about how they can recruit and retain professional educators.
Here are some direct quotes from teachers and speech pathologists in Tulsa Public Schools who do not want to be named for fear of reprisal:
"Professionals are not leaving Oklahoma. It's not that. It's the environment at TPS – not acknowledging that we are smart, well-educated people."
"We were promised math textbooks. They didn't adopt any textbooks. I have a math degree, but a lot of teachers don't have math degrees so I'm worried they won't be able to use the Math Vision Project curriculum they adopted. Parents (in districts in other states) are furious over it. There are no resources, no tests. We're getting no guidance."
"Principals are told to just get test scores up."
"I'm unsure if I'm actually going to stay this year. I love the people I work with and I like my school, but they (the district administration) drain the joy out of it. I'm physically and emotionally exhausted."
"I'm at the end of my career. I don't want to start over. I think a lot of people feel that way. Maybe that's the goal of TPS – to get rid of us."
"It's so scripted. There's no classroom autonomy. Some teacher's classrooms are down to the minute with the scripted schedules."
"Teachers are not consulted. All the standards are Common Core."
"There's no one at the administration to talk to. I like my students. I feel like I make a difference. But I feel like I can't do what I need to do every day. The only reason I'm still here is because of my school."
"It's gotten so much worse. We have less and less."
"We've had to lower our standards of behavior. I'm exhausted. It's not about teacher pay. There's no discipline support. Principals aren't allowed to suspend."
"When the administration visits, the ILDs come in the school, but ours just stays in the office. Even when they come around, they come with an escort."
"It's never been just about money. Teachers leave because of the extreme hostile work environment."
"Uncertified teachers have no idea about how to read an IEP (Individual Education Plan for special ed. students) or do a lesson plan. There are IEP students going without services."
"The administration keeps things chaotic."
"There's no shortage of speech paths. We were called vicious liars. Case loads are going up and services are being compromised."
"There's an environment of hostility and mistrust."
Professional teachers and administrators need the peer-reviewed and tested expertise provided by accredited colleges of education, not unaccredited "schools" such as the Broad Academy, where Deborah Gist and many of the TPS administrators were trained, and the equally suspect Relay Graduate School of Education, where some TPS principals receive training. A 2016 study by the National Education Policy Center found that:
"Relay contributes to the inequitable distribution of professionally prepared teachers and to the stratification of schools according to the social class and racial composition of the student body. [Relay prepares] teachers to use highly controlling pedagogical and classroom management techniques that are primarily used in schools serving students of color whose communities are severely impacted by poverty. Meanwhile, students in more economically advantaged areas have greater access to professionally trained teachers, less punitive and controlling management practices and broader and richer curricula and teaching practices. The teaching and management practices learned by the teachers in these two independent programs are based on a restricted definition of teaching and learning and would not be acceptable in more economically advantaged communities.
In Tulsa, parents, teachers, administrators and citizens who care about public education need to be fearless. There may be a professional teacher shortage, but it doesn't have to be this way. Our children are the ones who suffer when we ignore what is happening in front of us.
---