The Learning Loss Myth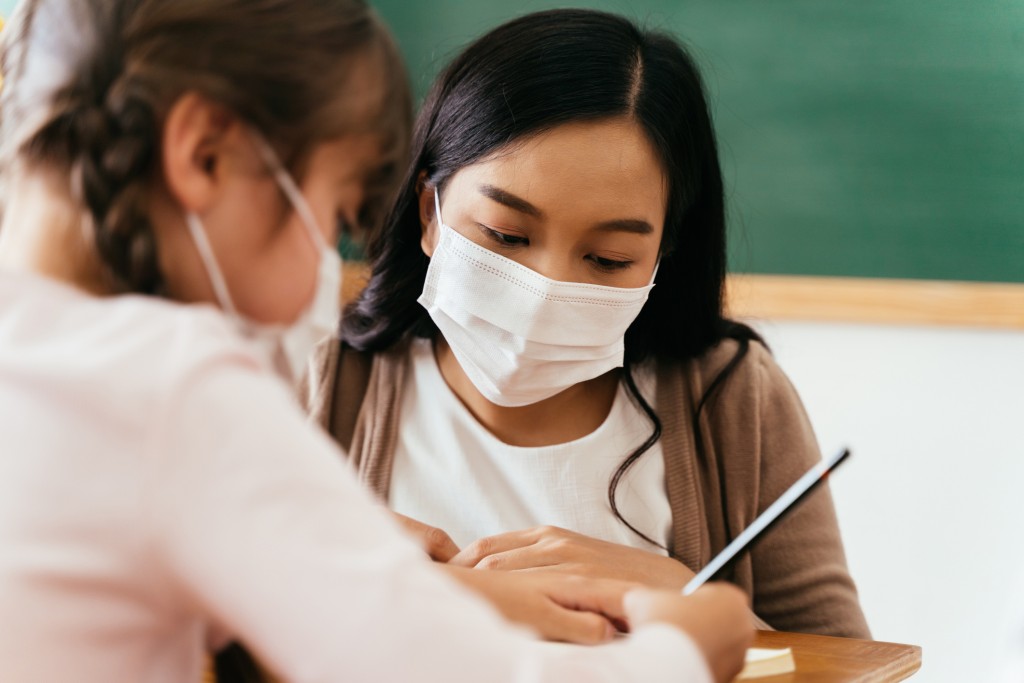 This pandemic is having all kinds of effects on our society. It has often intensified pressure on our more vulnerable points: the health-care system, support services for the elderly, people with limited means, front-line workers, etc. Schools are no exception. Veteran teachers say this is the toughest year they've ever had. Battles over masks, unfriendly rhetoric in school board meetings and on the floor of the Oklahoma legislature, and the pressures of a tough job had teachers retiring in record numbers even before the school year began. Those that remain are struggling to uphold a public school system that is under attack from multiple directions.
The learning loss debate is one example. Here's how the argument goes: Schools must overcome learning loss caused by pandemic disruption. Many kids, especially poor ones, fell behind during virtual instruction and now something has to be done. The usual test score-based metrics will be used to show how we are failing our kids.
There's something to this, of course. Young people benefit from in-person instruction, and the loss of face time with their teachers and peers has profound implications. The most vulnerable kids struggle with access to wi-fi, chaotic home environments, poverty and trauma, so they face even greater risks in a pandemic. The problem is how supermajority leadership has leveraged the problem to advance its pre-Covid public school funding interests. Last year the legislature voted for a tenfold expansion of educational savings accounts – vouchers by which public dollars are diverted to pay for private school tuition. This year, the rumor is that there will be a push to make them universal. In the upcoming floor debates, I anticipate hearing colleagues use "learning loss" to justify further weakening the public school system. "Why throw money at public schools?" they will argue. "They're failing our kids."
I remember what my family did during the lockdown. My wife and I supervised our son's Zoom classes, supervised his homework assignments and read Shakespearean plays with him at the dinner table. We were fortunate to have the resources to do so. We were two teachers (more accurately, I am an ex-teacher turned legislator) working from a stable home with good wi-fi. It was still a struggle to keep up with an online system that depended on collecting lots of homework to provide the data to feed our hungry school accountability systems. I can't imagine what we would have done without all the supports we had. What if we faced food insecurity? Or a language barrier? What if we had been thrown out of work, or evicted from our home as a result of the crisis?
The learning loss myth is not that students aren't affected when a school pivots to virtual; the myth is that it is the schools that are to blame for it. The pandemic affects our whole society, but instead of unifying against a common threat, we are fragmenting, and doing damage to our public institutions in the process. People with a privatization agenda before Covid-19 are responding to events with their predispositions against properly funding the schools.
We should consider that our public schools wrestle with the social problems kids bring to their doors, and that they do things our private schools are not designed or equipped to do. Rather than blame the system, we should look at why this pandemic has hit some people harder than others. We should also have a conversation about data dependency while we're at it. We measure success by collecting inputs from the kids in the form of attendance, test scores, homework, etc. This pandemic has been a huge disruption to that system.
To focus on "learning loss" in the abstract reverses the problem. Rather than address the conditions in which our public-school population lives and works, we chip away at the institution that provides the best chance for kids from working families to achieve their potential. Sticking to pre-pandemic thinking about measurement and school reform fails to adapt us to the challenges we are facing today. Perhaps the greatest example of learning loss may be our failure to learn the right lessons from this crisis.
John Waldron is an Oklahoma State Legislator, dad, and former teacher.
---