The ABCs of Choosing Your Child's School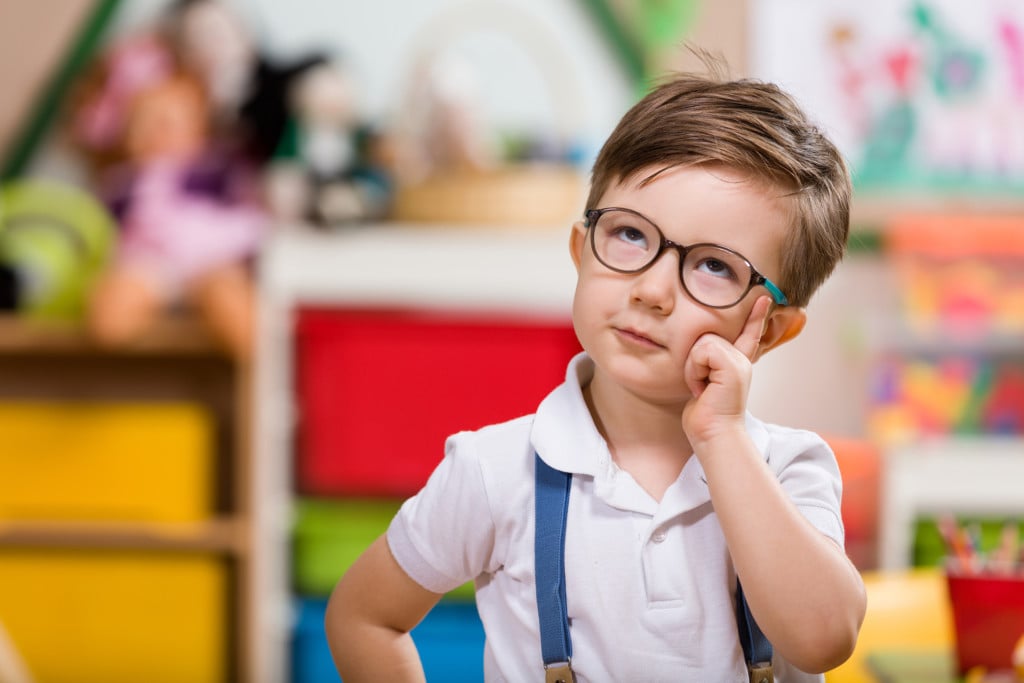 My husband tends to be a worrier. He comes by it honestly. Nothing in his family was too small to put in at least a good day (if not month) of serious worry. So when our children were yet babies he started worrying about where they would go to school, as our neighborhood elementary school had a poor reputation.
"Something will work out, Honey," I'd say, basically being a "I'll think about it tomorrow" kind of person.
Things did work out for our family despite his worry and my nonchalance. While our children went to different elementary schools within the Tulsa Public Schools, they were a good fit for their learning styles and personalities.
According to the U.S. Department of Education's website: Gov.ed, the first step in finding a good school for your child is to become aware of your choices.

Discovering the Options
Public schools include:
Charter Schools: Public schools of choice that operate with freedom from many of the local and state regulations that apply to traditional public schools. Tulsa's charter schools include Dove Science Academy, Tulsa School of Arts and Sciences, and Deborah Brown Community School.
Magnet Schools: Schools may focus on particular areas of study such as science, technology, language immersion or the arts, or may be academic, offering many AP classes or an International Baccalaureate component. Magnet schools attract students from diverse social, economic, ethnic and racial backgrounds. Visit tulsaschools.org for information about Tulsa programs. Deadline for applications is Friday, Feb. 8, 2008.
Private Schools:
Private schools can be religious or secular and parents choose them for a variety of reasons, from small class sizes, to specialized programming, to religious philosophies. (View a more complete listing in our Education Guide in this issue!)
Homeschooling:
Parents can find numerous resources to support their homeschooling efforts locally through Cornerstone Tutorial Center, Charlotte Mason Homeschool support group and others. Visit the Tulsa City-County Libraries for more homeschool resources.
Virtual Schooling: This new approach is now an option with Oral Roberts University's eAcademy. Through e-Academy children in grades 3-12 can "attend school" online.

Finding A Fit
So, whether you choose a public, private, homeschool or e-school education for your child, make sure it fits with your family's needs and your child's learning style and personality. To help in the process, the U.S. Department of Education's workbook, "Choosing a School for Your Child," offers the following four steps in finding the right fit for your child:
1. Consider Your Child and Your Family.
What do you really want and need in a school for your child? Before making a choice, weigh your child's personality, educational needs and extracurricular desires along with your family's needs and wants. Start with these questions:
What do you want a school to do for your child?
Does your child have special needs?
Does he or she need a more structured environment, more challenging work, individual attention?
What is your child's learning style?
Does your child like to work in groups or alone?
How important is it that the school is in close proximity to home?
What activities are important to your child? Art? Sports? Foreign language? How will the school meet those needs?
2. Gather information about schools.
Preschool directors, friends, and the Internet can be wonderful resources for gathering information about your academic options. Learn about curricula, philosophy of teaching, policies and services. Look into after school programs and extra-curricular opportunities. Remember that while test scores are important, your child's learning style and comfort level are equally important. Also, don't be swayed by the trendy option. The educational style that works for your best friend's child may not be the right choice for yours. Ask these questions as you explore:
Does the school have a strong program of core academic subjects such as English, math, history and science?
How are the school's test scores?
What is the overall educational philosophy of the school?
Has the school received any special awards? If private, is the school accredited?
How does the school help develop character and citizenship?
Does the school have a dress code or uniform policy?
What is the school's safety and security plan?
How does the school handle bullying? Discipline?
Is there a well-stocked library?
Do students have access to computers and other technology?
3. Visit and observe the school.
Tour during regular school hours and visit a few classes. Research indicates that the brain cannot absorb information in a threatening environment, so listen closely to how teachers interact with students and note if the students seem happy and relaxed. Here are some questions to ask yourself as you observe:
Is the school orderly and clean?
Is student work displayed?
Is there a welcoming attitude toward students and parents?
How does the principal interact with the students?
Does the principal observe the teachers?
Do teachers have high standards?
What is the homework policy?
What is the attendance rate for students?
Does the school have an active PTA?
How is the school regarded in the community?
4. Apply to the school(s) you chose.
Consider applying to more than one school, in case your child is not admitted to your first choice. Learn about the admissions policy and make sure your paperwork is submitted before deadlines.
My husband was right to be concerned about our children's educational future. A bad school experience can turn off a child's enthusiasm for learning whereas a good school experience can make learning a joy!
Once your child is in a school it is important to make sure that you really have found the right fit. Greatschools.org offers the following signs that you found a good fit for your child:
Your child is eager to go to school.
Your child acts energized and happy at the end of the school day.
The pace of learning in core subjects is, overall, about right for your child: challenging, but achievable.
You see tremendous progress in your child's overall development throughout each school year.
Your child feels that her abilities and interests are appreciated at school.
Your child is achieving and performing academically at the level of which he is capable.
Your child has friends who like and accept him at school.
Schoolwork and friends are important, but not all-consuming, parts of your child's life.
To Learn More…
The U.S. Department of Education's workbook "Choosing a School For Your Child" can be accessed online at ed.gov/print/parents/schools/find/choose/pub.html.
Another excellent Website to help in choosing a school can be accessed at greatschools.org/
For more information of the Tulsa Public Schools magnet programs and schools of choice, visit tulsaschools.org.