Teaching Kids to Cook at Every Age and Stage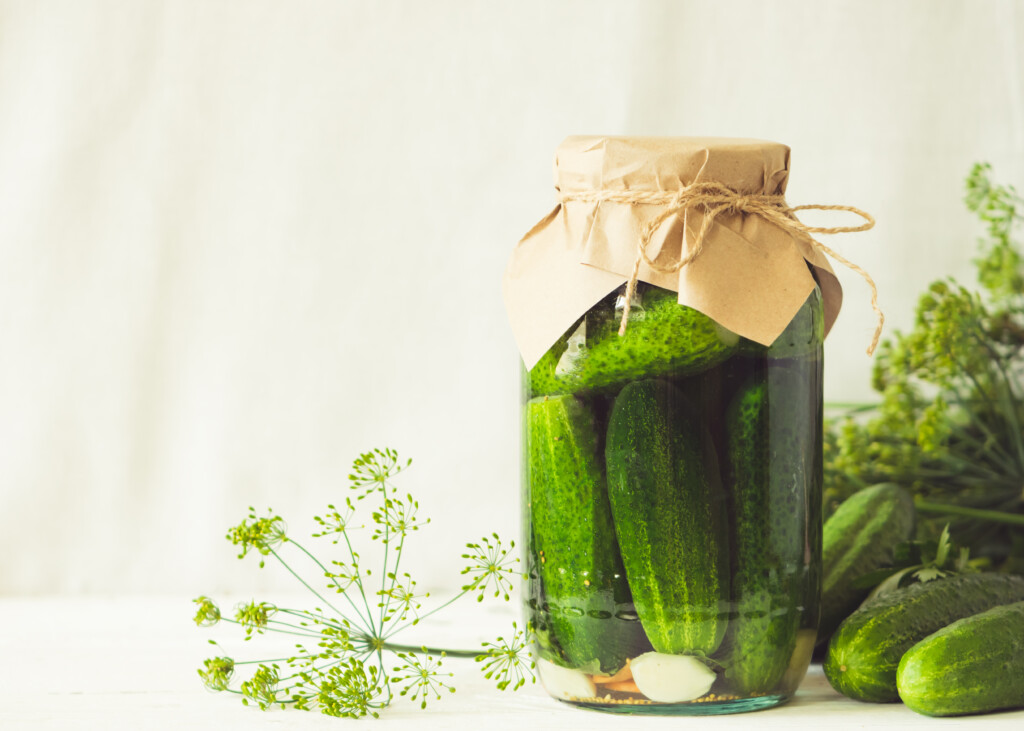 Introducing kids to cooking is something that can be done at any age or stage.
Many parents do it naturally and incrementally as their kids are hanging out with them in the kitchen. They let the kids stir the batter, wash the strawberries or spread the peanut butter on the toast. Small jobs like these help kids feel successful and purposeful, often leading them to want to do more. For parents, this is a win-win! Teaching your kids to cook gives them some independence in a hands-on way rather than a burdensome lecture. Plus, it can ultimately help you as a parent as the kids get older and you need help peeling the carrots or making rice.
Cooking is also one of those household duties that serves a dual purpose of both necessity and hobby, a lifelong skill kids can take with them for life.
Here are some ideas for getting your kids involved in the kitchen. Start with the simplest tasks for your youngest kiddos.
Easy
This one is so simple, it hardly needs a recipe. Fruit skewers are easy enough for even toddlers to make. Pushing strawberries, grapes and banana slices onto wooden skewers strengthens kids' fine motor skills and gives them a delicious treat they've made themselves.
Fruit Skewers
3 tablespoons honey
1 lime
2/3 cup plain yogurt
1 banana, sliced
2 peaches, cut into chunks
1 cup halved strawberries
Wooden skewers
In a small bowl, combine honey, zest and juice of a lime and yogurt. Set aside.
Thread fruit onto wooden skewers. Serve with yogurt mixture.
---
Medium
Stand by, parents, kids will need help with the boiling liquid. What an accomplishment they'll feel after making this one – their very own jar of homemade pickles!
Refrigerator Pickles
6 mini seedless cucumbers
4 sprigs fresh dill
1 cup water
1 cup cider vinegar
1 bay leaf
6 cloves garlic, crushed
2 teaspoons kosher salt
½ teaspoon whole black peppercorns
Pack cucumbers and dill into a clean quart-size jar.
In a small saucepan, combine water, vinegar, bay leaf, garlic, salt and peppercorns. Heat to a boil over medium heat. Reduce heat to low, and simmer 1 minute.
Carefully pour vinegar mixture through a funnel over the cucumbers. Cover and let stand until completely cool.
Put covered pickle jar into refrigerator and leave it there for at least 8 hours or up to 5 days.
---
Difficult
Little kids will need quite a bit of help making these cupcakes from Sesame Street's Let's Cook cookbook. If your child has done some baking, like making muffins from a mix, and is ready for the next level, this is a good step up. Frosting isn't required. Instead, a little melted chocolate is drizzled on top with raspberries and powdered sugar as a final garnish.
Elmo's Surprise Chocolate Raspberry Cupcakes
1 cup all-purpose flour
½ cup sugar
1/3 cup unsweetened cocoa powder
1 teaspoon baking soda
1/8 teaspoon salt
2 eggs
½ cup plain yogurt
½ cup milk
1/3 cup vegetable oil
½ teaspoon vanilla extract
¼ cup seedless raspberry jam
½ cup semisweet chocolate chips
½ pint raspberries
Confectioners' sugar
Preheat oven to 350 degrees. Line 12 muffin pan cups with paper liners.
Whisk together the flour, sugar, cocoa powder, baking soda and salt in a large bowl.
Whisk together the eggs and yogurt in a medium bowl. Whisk in the milk, oil and vanilla until smooth. Pour into the flour mixture, using a spatula to scrape the side of the bowl. Whisk just until blended.
Spoon the batter evenly into the lined muffin cups, filling each about 2/3 of the way full.
Bake 18 minutes or until a cake tester inserted in the center of a cupcake comes out clean. Transfer the pan to a rack to cool 10 minutes. Turn the cupcakes out onto the rack to cool completely.
When the cupcakes are cool, use a small knife to cut out a small cone shape from the top of each. Fill each hollow with 1 teaspoon jam and replace the cone.
In a small microwave-safe bowl, microwave the chocolate chips for 20 to 30 seconds, until they start to melt. Stir until smooth. Spread about 1 teaspoon of melted chocolate over the center of each cupcake.
Top each cupcake with 3 raspberries. Dust with confectioners' sugar.
Let's Get Cooking
If your kids show interest in spending time in the kitchen or cooking their own food, here are some first-step foods for kids to make. Some will require an adult's assistance.
Toast
Scrambled eggs
Blueberry muffins
Grilled cheese
Macaroni and cheese from a box
Smoothies
Tortilla wrap
Pasta salad
Fried rice
Natalie Mikles is a mom of three – 12-year-old twin girls and an 11-year-old boy. She writes about food, sharing recipes for busy families and picky eaters. She has been recognized for her food columns as well as features on families and issues affecting local children. She loves pizza and movie nights with her family.
---