Talking to Kids About Coronavirus
A Q&A with Chantelle Lott and Tia Claybrook, with OSU-Tulsa's Center for Family Resilience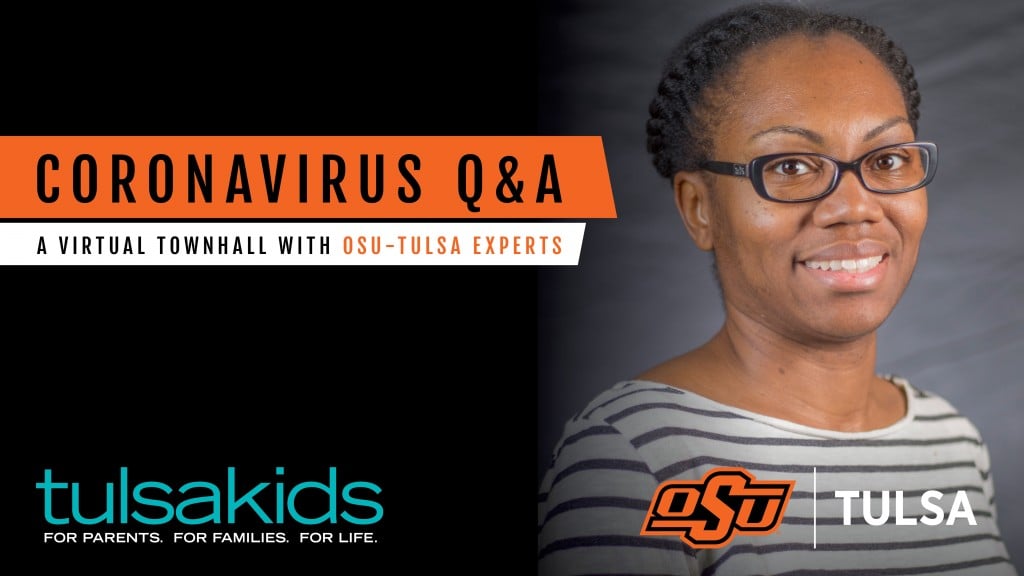 On Tuesday, May 26, TulsaKids Editor Betty Casey interviewed Chantelle Lott (pictured) and Tia Claybrook, who work with OSU-Tulsa's Center for Family Resilience, about talking to kids about Coronavirus.
Topics addressed include: "What should adults consider about approaching the topic of a deadly virus with kids?" "If a child is already feeling scared about the virus, how do we help ease their minds, even when we're feeling a little anxious?" and "How do we answer kids who want to know when they'll get to see their friends and classmates again?"
Watch the full interview here:
Don't miss our next Coronavirus Q&A: Body Image and Quarantine on Tuesday, June 2 at 10 a.m. This will be live streamed on TulsaKids Magazine's Facebook page. RSVP here to receive updates!
About Chantelle Lott and Tia Claybrook
Chantelle Lott serves as the Prevention Coordinator for the OSU Center for Family Resilience at OSU-Tulsa. Her work as a PAX Partner allows her to work with schools to provide trauma-informed strategies in the classroom. She also is the coordinator for the United We Can Program, which focuses on college and career readiness for middle school youth. She holds a bachelor's degree in psychology and a master's degree in Teaching, Learning, & Leadership.
Tia Claybrook is a Graduate Research Associate at the OSU Center for Family Resilience at OSU-Tulsa. Her areas of expertise include child and adolescent development, trauma, education, and occupational stress. While currently working on her Ph.D. in Human Sciences at OSU, Tia studies the impacts of trauma on young people and factors that protect against trauma's negative effects.
---