Surviving COVID-19 and the Social Butterfly Effect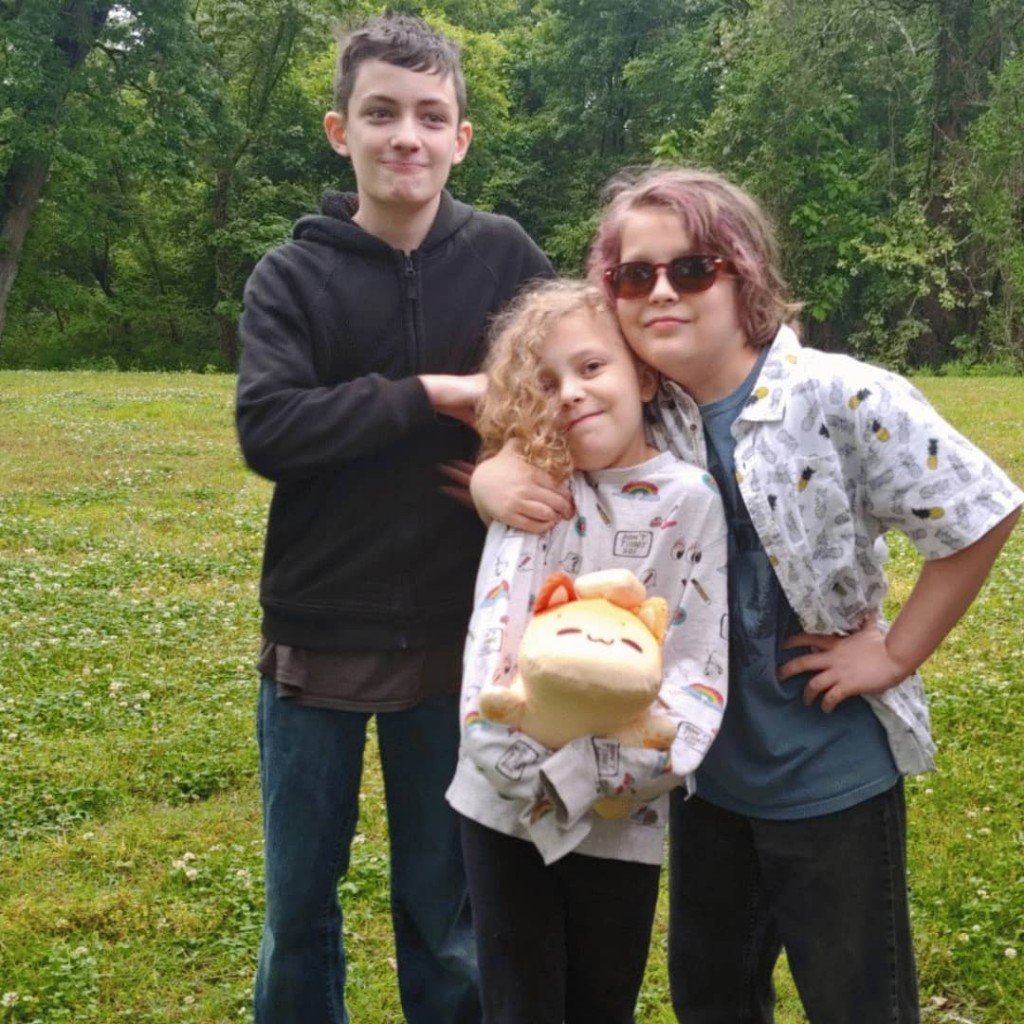 2020 just keeps on giving. It would be unrealistic to call this year a dumpster fire. Indeed, it's more of a Rube-Goldberg of dumpster fires, with each one kicking off a new and exciting series of dumpster fires. For us parents, most of us have reached the point where the effects of months of isolation on our kids are becoming more pronounced.
Many of us are carefully weighing out our risk of the virus against the risk of long-term mental and physical health conditions due to a reduction in physical activities and interaction with other kids, scheduling very limited interactions with one or two friends who are themselves vigilant about exposure. And now it's time to face the thing we've been trying not to think about: going back to school.
Our family is extremely fortunate in all of this. We both transitioned to working from home just before the COVID-19 crisis began, and our kids do well in school, pick things up quickly, and are old enough to require very little academic support. But having recently enough been in the position where we had little time, income, or childcare support and a struggling special needs student, I am all too aware that for many parents, not being able to send their kids to school can spell disaster.
Our choice to keep our kids home this year because we are able to do so will do more than help to reduce the risk to our family. It also means fewer bodies in the classroom, a mathematical reduction in the risk of their spreading COVID-19 to classmates, teachers, and our community.
But this means we're signing on for more isolation, and as tweens, they crave interaction and fun with kids their own age. For the first few months, it felt to them a bit like an adventure. They had each other, which is better than many kids have, and they enjoyed the challenge of trying to find ways to entertain themselves.
Lucy has been teaching herself guitar, and Noah has devoted more time to model cars and making YouTube videos about Grand Theft Auto. Arthur, Lucy, and I have our weekly virtual Dungeons and Dragons game to look forward to, and we've still managed to get out and do a few things as a family. We even participated in two mini versions of GISH, the annual international scavenger hunt and do-good-athon we participate in with Tara and Joss of Spaghetti on the Wall.
But now, it's starting to sink in that they won't be going back to school to make new friends or see their old ones. Arthur and Lucy have been lamenting the fact that they're not going to genre conventions, wondering how long it will be before things return to normal. All the while, Justin and I are worried they're missing out on important developmental experiences that can only happen when kids interact with kids their own age. There is no substitute for the important cognitive development that takes place when kids hang out and play with other kids.
We're also worried that they will have trouble socially when they finally do return to school, which we pray will be at the semester or mid-year mark. I'm especially concerned about Noah, who needs to practice transitioning into a mainstream classroom as a person with autism. And then there's the loss of GT class, debate club, and the anime club Arthur was looking forward to joining at his new middle school this year.
One thing is clear: Finding ways to help the kids have some semblance of healthy social interaction is going to be a top priority and a tremendous challenge this school year. I'll be working extra hard to gather resources to share with my readers, and I would love to hear from you as well.
In the meantime, I have put together a few suggestions to help kids connect with others until we get back on track:
1. Sign them up for Messenger Kids.
Kids don't need a Facebook account to be on Messenger Kids. This app lets kids interact with anyone their parent approves of on the app and gives parents the chance to look in on their activities and make sure everything is fine. They can video chat, send stickers, draw pictures, and even complete little challenges as they learn how the app works. Lucy loves that she gets to chat with friends, and I love that we can message or video call the kids when we aren't together and make sure they're doing okay.
2. Write letters.
We're admittedly very bad about this, but we've received quite a bit of mail from friends during the past few months, and it's always a great feeling to get a cheery letter in the mail from a friend. When I was in middle school, I loved little more than saving my carefully folded notes from friends in their bubbly handwriting and Super Shades notebook paper. Grab your kids a bunch of stickers and stock up on cute gel pens, or have them DIY a bunch of postcards using old magazines and ephemera. Ask their friends' parents to participate as well.
3. Make phone calls.
No one makes phone calls anymore, but most Gen-Xers can recall a time when we would lay on our beds and talk to friends for literally hours on our colorful see-through phones. Encourage your kids to call and chat with grandparents, relatives, and friends.
4. Play games remotely.
Participating in regular remote games has helped our family in more ways than we can count. Dungeons and Dragons is a pretty intensive gaming experience, so I realize it's not for everyone. We play for about 3-4 hours at a time once per week. And as a completely immersive scavenger hunt, GISH is about as intensive as it gets. If you love the idea of remote non-digital gaming but you're not ready to join a party and travel into the Underdark or spend a week creating kale sculptures, here's a great little list from Wired to get you started.
And even though it might seem like they're not interacting, I also recommend giving kids, especially older ones, time to engage in connected digital gaming if they enjoy it. My kids have all made friends in Minecraft and other connected games.
Whether you're sending your kids to school this year or keeping them home, just remember we're all doing the best we can and we're all in it together. Even if it feels hard, you're doing great.
What are you doing to balance safety and socialization in your neck of the galaxy? Hit me with your comments, thanks for reading, and remember to keep hope alive, keep watching good TV, and keep being awesome in your nebula.
---