Support Your Local Teacher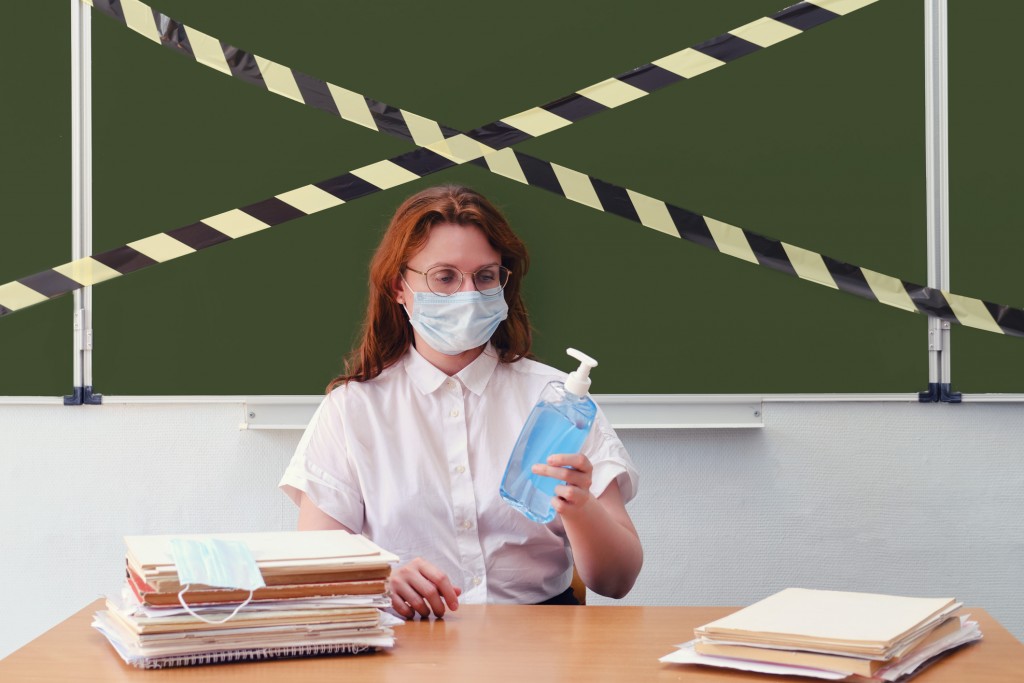 I was a teacher in Oklahoma for almost 20 years before I was elected to the Oklahoma State Legislature. My wife is still a teacher. Through her experiences and by listening to other teachers, I came to see that 2020 was one of the hardest years ever to be a teacher. While I was serving in the Oklahoma Legislature, my old colleagues all over the state were enduring trials like they had never imagined. So I polled dozens of teachers to find out what they are thinking about regarding the new school year.
2021 is already shaping up to be another challenging year. There's a perfect storm brewing. Retirements are at record levels as veteran teachers take advantage of the raises offered three years ago. Since retirement is based in part on the three highest-salary years of employment, as many as 3,800 teachers are choosing to retire this year. In addition to this pull, there are two pushes in effect: the risks and challenges associated with teaching during a pandemic, and the political controversy surrounding critical race theory. Teachers who might otherwise stay a few years are more likely to call it quits in this current climate.
At the same time, relatively few young people are entering the profession from our education programs around the state. We can anticipate only about 800 new recruits from our professional programs. The remaining vacancies will have to be filled with teachers with alternative and emergency certifications. Now, many of them will be gifted teachers, but the high proportion of these teacher pathways indicates a profession in crisis.
First, some basic explanations. While people may have different views about Covid-19, we must accept that teachers are facing a high degree of anxiety in this climate, either out of fear that they or their students might get sick, or because we have various pandemic protocols in our schools. These need to be enforced and are themselves the subject of great controversy. So that's a stressor. As for critical race theory, politicians have accused teachers of indoctrinating students. The state has made rules creating a process for complaining against teachers who engage in ideological indoctrination. This is also stressful. Whatever your views on these two points, you should understand that they have increased pressure on teachers significantly. And this can increase the burnout rate.
So, what can parents do? I polled teachers on this point, and here's what they said. It might serve as an etiquette guide for parents and teachers in the modern school environment. First of all, communicate with them. Read their emails and send your own questions in before you blow up your kid's school on social media. Build a relationship with your children's teachers, as they try to build relationships with your children. Then, if a problem occurs, you will be in a position to talk it out. Don't be afraid if your teacher challenges your child's thinking. That's a key part of the learning process. In fact, that's how they learn best.
And talk to your children. Make them aware of Covid, the requirements in their school district and why they were put in place. Hopefully they will not be in place too long. Keep in mind that rising Covid-19 numbers may push our schools back into virtual mode – if only because we won't have enough staff in place to man schools in-person. If that happens, understand that this makes the job of teachers harder, not easier. They will have to master complicated platforms while trying to reach their charges through a screen. Make sure your kids stay engaged in virtual mode and do what you can to support their learning.
And most of all, remember the importance of grace. Next year will be even more difficult if we become conflict prone. Understand that our teachers are doing their best and be patient. We can all get through this if we work together. I know that advice seems a bit pat, but let's face it — these are tough times. Tempers are running high, compassion seems to be in short supply, and everything works against our schools these days. We all need to show a little more understanding if we're going to get through this together.
Oh, and don't forget to ask if your teachers need hand sanitizer.
---