Summer Camps: Choosing a Good Fit for Your Child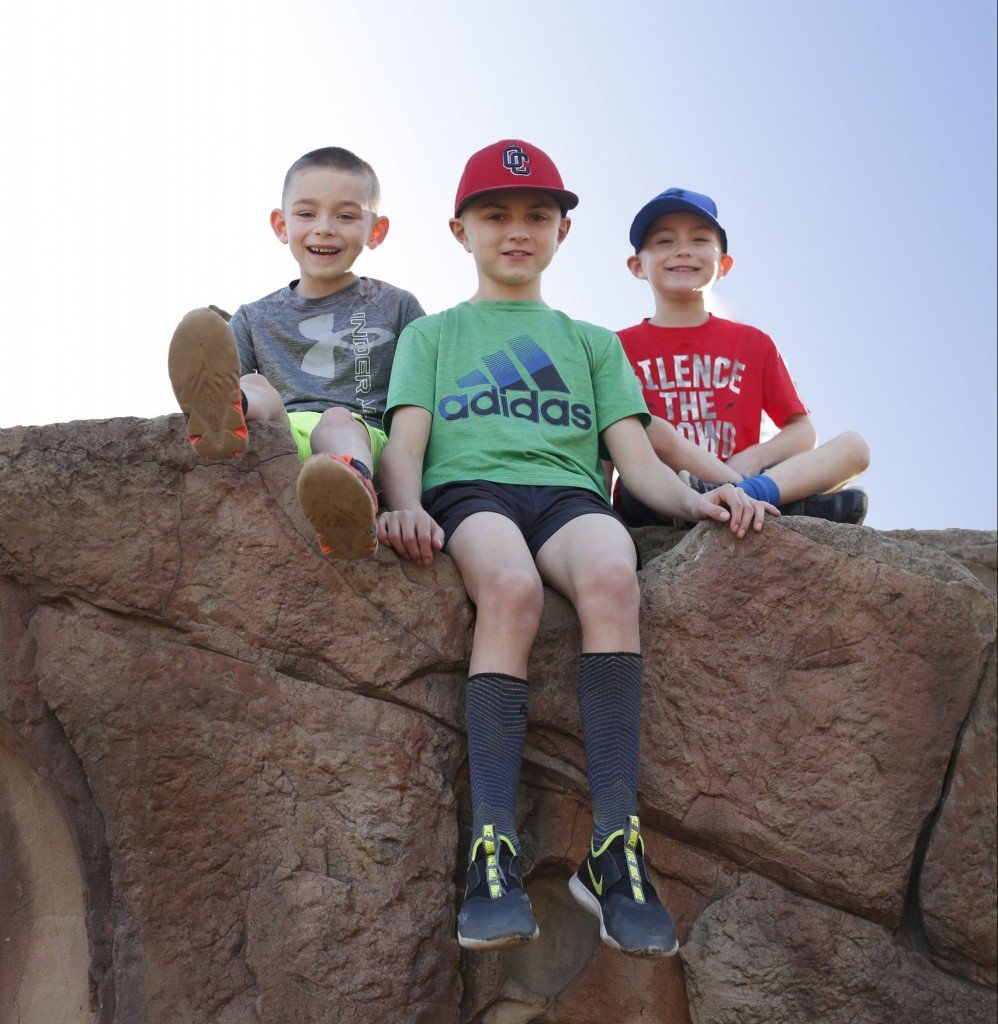 When I was a child, I only had one choice for summer camp—the town camp. The town camp was a traditional all-day, six-hour camp with a heavy emphasis on sports. I was more of a bookworm than an athlete, so this type of camp was not a good match for my personality. I remember coming home every day whining to my mom, "It was so hot and all we did was play (fill in a sport). Do I have to go to camp tomorrow?" By the end of the summer, I'm sure my mom wished there were other options for me.
Now there are so many choices it can be overwhelming to figure out what type of camp would be a good fit for your child. I hope the following descriptions will help you match your child with the correct camp. Engage your children in the decision-making as much as possible, so you will hear them say, "Camp was so much fun today!"
Traditional Day Camp
A traditional day camp is at least six hours (half-day options may be available) and offers a variety of activities such as sports, swimming, art, canoeing, archery and music. These camps are usually held at locations such as YMCAs, public schools, recreation centers, properties owned by religious organizations or private settings.
Is this a good fit for your child?
Most of the activities are outside, so if your child loves the outdoors and playing sports or participating in team-building activities, this would be a good type of camp for them. The variety of activities allows children to try different things and perhaps learn some new skills. If the camp is run by a religious organization, your child may learn about a religion or religious philosophy different from your own. Be prepared to answer questions.
Sports
Specialty sports camps usually focus on one sport such as baseball, basketball, gymnastics, swimming or soccer, usually with full-day or half-day options. Depending on where you live, there may be options for tennis, golf, sailing, lacrosse or other specialty camps. Tulsa and surrounding communities have many choices for sports camps. Check out recreation centers, or programs such as Hook a Kid on Tennis or Hook a Kid on Golf that can be more affordable than private options.
Is this a good fit for your child?
If your child loves a specific sport and would like to improve their skills, this would be a great option. It could even be a way for your children to try a sport such as tennis, sailing or golf that they might not otherwise have had an opportunity to try. Swimming lessons are a good option for every child.
Art/Music/ Theater
Specialty art or theater camps focus solely on the arts. For example, musical theater camps typically showcase a production such as "Beauty and the Beast," whereas an art camp would typically introduce children to a variety of art mediums. Music camps may range from learning to play a specific instrument to playing with a band or orchestra.
Is this a good fit for your child?
If your child is creative and prefers the indoors, then these types of camps would be worth looking into. Your child may want to try out art, theater or music. If that's the case, find programs that are short, such as one-week art camp. Camps can be a wonderful way for children to try something that they don't have time to do during the school year. Children may also benefit from performing in a small group, working as part of a team to present a musical or working alongside other artistic children.
Educational/Academic
An educational camp focuses on learning a new skill or subject matter. These types of camps tend to be hands-on with an emphasis on fun. These camps may be located at public or private schools, museums and colleges. Some children may also benefit from spending time with special tutors or tutoring businesses to gain confidence or improve skills in subject areas such as math or reading.
Is this a good fit for your child?
If your child is curious and always asking questions about how/why things work, this may be a good match for them. If a child is interested in learning a new skill such as computer programming or learning how to build a robot or how the human body works, some educational camps offer those types of programs. If your child feels behind in a school subject, or is excited about getting ahead, tutoring may be a good option.
Sleepaway
Overnight camps are set up for children to stay at the camp for a week or longer. There are Boy/Girl Scout camps, YMCA camps, religious and private residential camps. These camps tend to offer options such as sailing, boating, archery, horseback riding and other activities that may not be available close to your home. An American Camp Association (acacamps.org) accreditation will tell you that the camp has completed a process to meet standards of health, safety and risk management.
Is this a good fit for your child?
An overnight camp may give your child the chance to meet other children from different states and countries. There is also more time to do activities and to foster confidence and independence compared with traditional day camps. Attending an overnight camp with a friend is a good way to help your child experience being away from home without the fear of being alone.
Summer camps and activities are as varied as the children who attend them. Finding a good fit involves knowing your children, their temperaments, interests and talents. An introvert might enjoy doing an art, theater or poetry workshop with small-group interactions rather than going to an overnight camp with hundreds of strangers, even if that camp has been touted by friends and neighbors. By starting your research and planning now, your child will be ready for a summer of growth and fun.
Tips for Choosing a Camp or Activity

Consider your child's age. Preschoolers need consistency and routine, while older children may thrive on new experiences and variety.
Consider your child's temperament. Does your child thrive on having new experiences and meeting new people, or are they less adaptable to change? Have they spent time away from home successfully?
Consider your child's interests and abilities. Camps and activities can give children opportunities to try new things, or they can provide time to delve into a single interest.
Consider your budget and time needs. Do you need full-time care for your child while you work or part-time experiences? Be honest with your child about time and money. You may not be able to afford a month of music camp in the Vermont woods, but you could compromise by finding lessons or shorter experiences close to home.
Consider engaging your child in the process of choosing summer activities. Go through the listing in this issue. Ask friends and other parents for suggestions, but remember that your child is unique and may not enjoy what your neighbor's child enjoyed.
Questions to Ask Camp Directors

What is the camp's daily schedule?
Who are the camp counselors? How old are they? How are they trained?
What is the turnover of staff?
How are conflicts handled?
What are campers expected to bring to camp? What are some unexpected expenses?
Is there a nurse on site if the camp is an overnight or day camp? How are medical emergencies handled?
What is the camp's bullying policy?
Does the camp/activity have special needs accommodations?
If the camp is an overnight camp, how can parents and children communicate?
How do overnight camps handle homesickness?
What are the goals of the camp or program?
Cheryl Maguire holds a Master of Counseling Psychology degree. She is married and is the mother of twins and a daughter. Her writing has been published in The New York Times, Parents Magazine, AARP, Healthline, Your Teen Magazine, and many other publications. She is a professional member of ASJA. You can find her on Twitter @CherylMaguire05.
---