Safe Schools, Smart Schools:
Suggested criteria and guidelines for reopening schools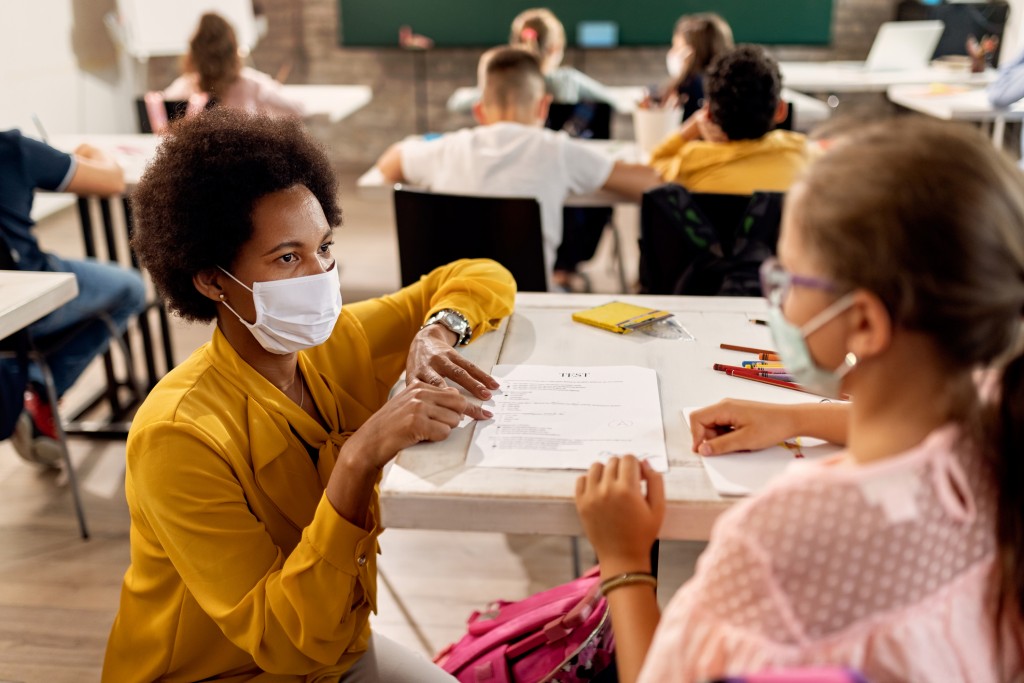 We've endured one of the most difficult semesters in the history of Oklahoma education. As the COVID-19 pandemic spread through our state, some districts stayed open, some went to virtual education, and others tried hybrid models. The lack of a coherent state-wide plan or clear set of guidelines left every superintendent and school board to their own devices as to how to respond. The result has been confusing, even chaotic, and forced us to take a long, hard look at our school system. How do we guarantee an education to every child during a pandemic? And how do we do it safely?
The short answer is, we don't know yet. But even as large urban districts like Tulsa and Oklahoma City grapple with the logistics of pandemic education, pressure grows on school boards to "open up the schools" and declare a return to normal.
As districts plan how they will return to in-person instruction, here are a few suggestions for clear criteria and reasonable safeguards to ensure that the process is as safe as possible:
Masks must be required at schools. This is a minimum. In July, Superintendent Hofmeister called for including mask mandates in state school guidelines. Unfortunately, the State School Board turned these guidelines into recommendations. Governor Stitt recently nixed a reopening plan that would have required masks in school. He should reconsider.
We need a statewide mask mandate. Oklahoma is a top state in COVID-transmission rates, and we have pushed our healthcare system to its limits. If we want schools to re-open in person, we should ask the citizens of Oklahoma to make responsible sacrifices for the common good.
Schools must have the resources to make investments in PPE, air quality and classroom spaces to protect students, teachers and staff. CARES Act money should be prioritized for this purpose. Schools must be safe learning spaces.
We should have a robust system of contact tracing and COVID-19 testing based on a partnership between our public schools and our state and county health departments. Current testing rates are too low. Positive test result rates are too high. People are being asked to do their own contact tracing as the level of community spread has overwhelmed county health efforts. We need more investment in our testing and contact-tracing infrastructure.
All faculty and staff should have access to vaccines before schools reopen. Health Secretary Frye set a target of 175,000 vaccinations by the end of December. The latest statistics report 30,000 vaccinations given. We need an efficient statewide distribution system, including the participation of pharmacy chains, to blunt community spread and protect students, faculty and staff.
Faculty and staff should have the option, where possible, to work remotely and/or from home if they have pre-existing conditions that make them more vulnerable to the virus. We should also increase the pay of essential staff working as custodians, bus drivers, kitchen workers and in other functions. Essential workers deserve protections and a decent paycheck.
Parents who want to remain in virtual education deserve access to quality virtual and hybrid public educational models. The state and districts must continue their efforts to ensure that all students have access to the internet and devices for online learning. The pandemic has taught us that internet access is a public utility and a matter of public benefit.
It is one thing to wish for a return to normal. It will take leadership and commitment to create the conditions for a return to normal, or hopefully to a new normal that is better and more equitable than the old model. We owe it to the rising generation, to those we have lost, and to those who will come after us to overcome the conditions of the present pandemic and provide a better world for all hereafter.
NOTE: Governor Kevin Stitt announced in Jan. that Oklahoma schools following safety protocols, including mask-wearing and social distancing, will be permitted to forgo the mandatory two-week quarantine period for potential COVID-19 exposures.
State Superintendent Joy Hofmeister responded to the governor's new guidelines, saying that while she agrees in-person school is critical, COVID-19 is still rampant in the state.
"The ramifications of the pandemic on education have been challenging and severe. While this option underscores the need for mask requirements in school, I cannot in good conscience support ignoring quarantine guidelines from the CDC and other infectious disease experts."
---