September is Childhood Cancer Awareness Month
Upcoming events and organizations to support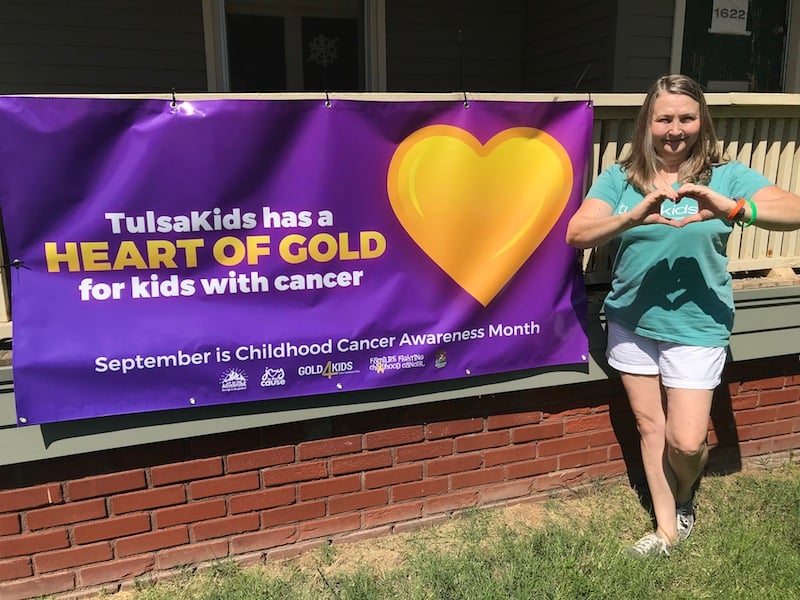 September is Childhood Cancer Awareness Month. According to the American Childhood Cancer Organization, 15,780 children ages 0-19 in the U.S. are diagnosed with cancer each year, and childhood cancer is "the leading cause of death for children between the ages of 4 and 14 after unintended fatal accidents." 
If you want to join the fight against childhood cancer, here are some upcoming events you can participate in. (If you know of others, please email tara.rittler@gmail.com with details):
When: Saturday, Sept. 7, 2019; Day-of registration begins at 7:30 a.m., activities begin at 8 a.m. and the 5K and 10K begin at 8:30 a.m.
Where: River West Festival Park, 2100 S. Jackson Ave.
The Gold4Kids Walk and 5K is an event for the entire family!  It is more than just a walk and race as we pause to honor our local childhood cancer fighters and survivors and remember the ones who have been taken.  What better way to honor kids than to have lots of fun activities for the entire family? Food, entertainment, games, and music will all be a part of the festivities. Learn more at gold4kidstulsa.org.
When: Saturday, Sept. 21; Gates open at 8 a.m.; 5K begins at 9:30 a.m. and 1-mile Fun Run begins at 10 a.m.
Where: ONEOK Field, 201 N. Elgin Ave.
Register, form a team, and invite your friends and family to join. Or, join an existing team. Then, be a fearless fundraiser for the kids of St. Jude.
When: Saturday, Oct. 5, 2 p.m.
Where: Synergy Motorworks, 6810 E. 41st St.
The third annual Joy in the Adventure Angel Car Cruise, hosted by Huber Wraps and Synergy Motorworks, is a classic car show for a good cause. In addition to seeing some unique automobiles, attendees can enjoy food trucks, family friendly activities and an opportunity to meet Mavis Pearl. Car Show participants have the opportunity to win trophies. Proceeds raised send families who have lost a child to CampJoy. Learn more here.
When: Friday, Nov. 8, 7:30 p.m.
Where: River West Festival Park, 2100 S. Jackson Ave.
The Leukemia & Lymphoma Society's Light The Night Walk funds treatments that are saving the lives of patients today. LLS is making cures happen by providing patient support services, advocating for lifesaving treatments and pioneering the most promising cancer research anywhere. And it's all happening now. Not someday, but today. Each year friends, families and coworkers form teams to raise money in support of the Leukemia & Lymphoma Society's mission. Learn more and register at www.lightthenight.org.
---
Local Organizations to Support:
Comments
comments