Self-Care for Kids: Start Young to Instill Healthy Habits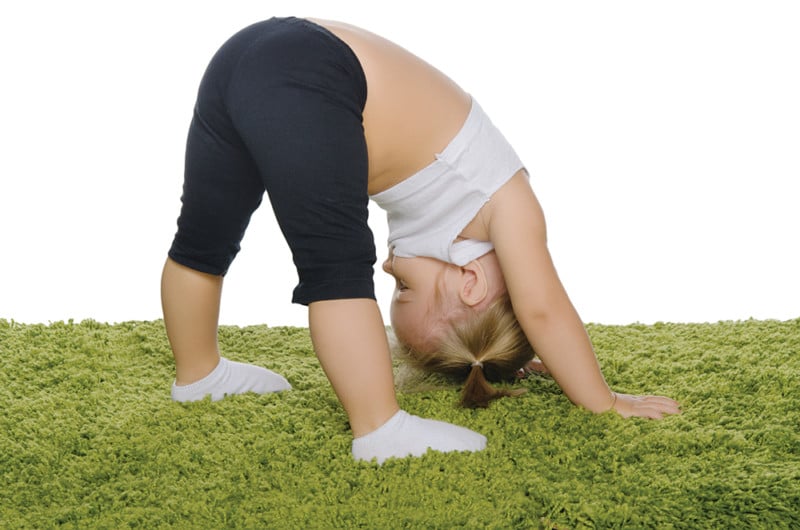 For parents of young children, even thinking about the words "self-care" can seem like an imaginary trend. However, we all know that setting aside time to care for our bodies and minds is a key ingredient for a healthy, happy life. It's just like that old analogy of putting on the oxygen mask to help yourself before you help others. If your body and mind aren't in proper working order, how can you help anyone else? While we may try to get in whatever little bit of self-care we can, realizing how important good self-care habits are to kids is also important, and it's up to us as parents to model that behavior.
According to the American Academy of Pediatrics (AAP), instilling self-care habits from a young age can help kids manage future life stressors and reach their full potential while reducing the risk of developing mental health conditions like anxiety and depression. The best self-care habits for kids are those that can be practiced regularly, provide relief from stress and support the maintenance of a healthy body and mind. Simple self-care habits can begin early. Here are four places to start:
Start with the basics.
Do you help your child take a bath? Brush her teeth? Eat nutritious foods? Then according the AAP, you've already started setting the foundation for good self-care. Some other good self-care practices to model for your kid are as simple as hand-washing and preparing food.
Grow the mind.
Help your child take a step away from the screen, set down their toys and get in touch with their inner self. Activities that encourage mindfulness like yoga, meditation and guided imagery are powerful tools that help build insight, awareness and even tolerance for discomfort.
Push the body.
Exercise is a big part of self-care, especially when it is approached with the intention of taking care of the physical body and mind. Encourage your children to pursue physical activity that they enjoy whether that's joining a team sport of just walking around the neighborhood.
Prioritize downtime.
Everyone can benefit from downtime. Routines that include quiet time, even if it is a few moments being held in a rocking chair, perhaps being sung to or read to, offer opportunities for centering and connection.
It's also important for parents to remember that our idea of self-care may differ from our kid's idea. The AAP suggests that parents should watch out for how their children respond to different self-care activities. It could be that our children do not find the same benefits from our self-care activity of choice. Exposing your kids to a variety of strategies so that they can discover what suits their needs is really best.
While teaching your child self-care habits, don't forget to take care of yourself too. As parents, we often feel like we're neglecting our many demands and chores when we take time for self-care, but taking time to recharge and re-center can provide reserves of energy for work and family tasks. It's also a great example to our children who often learn more from what we do than what we say.
---