Preparing your Teen to be a Good Driver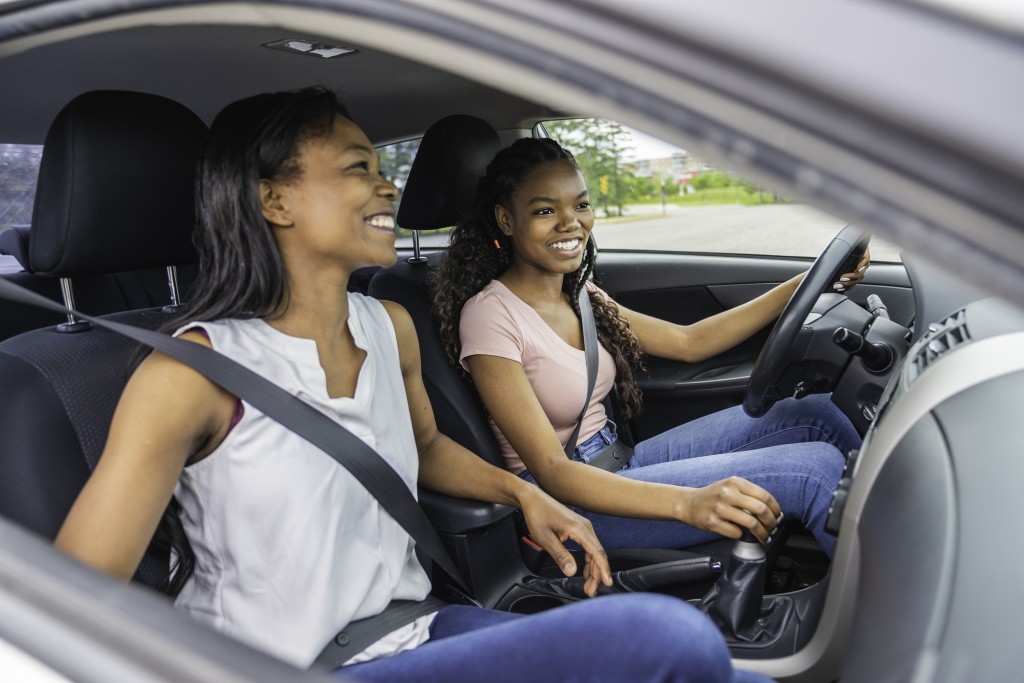 Does the idea of your teenager behind the wheel of a car have you white knuckling it before he even has his learner's permit? Do you secretly entertain visions of letting the air out of her tires the first time she's supposed to drive solo? Thinking of your teen—the one who can't keep his socks picked up or remember her lunch—on the streets in a motor vehicle, can cause angst in even the calmest of parents.
Unfortunately the anxiety is well-founded. According to the CDC (Center for Disease Control and Prevention), "Motor vehicle crashes are the leading cause of death for U.S. teens, accounting for one in three deaths in this age group."
"Teens labor under the burden of feeling invincible," says Chuck Mai, vice president of public affairs for AAA Oklahoma. "They have this notion that it can never happen to them; that they are eight feet tall and bullet proof. When you combine that attitude with lack of experience behind the wheel, you have a prescription for disaster."
Graduated Driver License Guidelines
A huge step in teen safety came when Oklahoma (at the prompting of AAA of Oklahoma) implemented the Graduated Driver License law in 2000. This law provides stricter guidelines for teenagers to receive a license. Under the law, teens can get their Learner Permit at 15 ½ only if they are taking, or have taken, driver education. Without driver education a teen must wait until he or she is 16.
After six months of driving with a Learner Permit, a teen can then get an Intermediate License. The Intermediate License has restrictions on the number of passengers in the vehicle, and on late night driving.
After another six months without traffic violations, the teen can then get an unrestricted Class D driver's license.
According to Mai, the Graduated Driver License law, with it's emphasis on age, experience, instruction, and restriction of distractions, has cut teen driver fatalities by 40%.
Driver Education
State approved driver education is offered through public school programs, private driving schools, and parent-taught programs.
Public School Option
Most area school districts offer driver education courses during the school year and/or during the summer. The cost for driver education offered by public schools generally ranges from $200-$235. In Tulsa Public Schools, only Booker T. Washington and East Central offer the class as part of the school curriculum at no extra charge. For more information on the driver education offered by your local high school, contact your district service center.
Private Option
At $375, private driving schools, such as Oklahoma Driving School and Jerry's Driving School, are more expensive than either public school programs or parent-taught programs. The benefit is that the 10-hour state required classroom time is usually completed in a weekend, with the additional 6 hours behind-the-wheel instruction scheduled separately.
Parent-taught Option
Prices vary from $99-$387 for parent-taught programs. The benefits are that these programs allow the student to proceed at his or her own pace and require the longest length of supervised driving time. The downside is that the student has to be self-motivated enough to complete the work and take the tests, and the parent has to be willing and able to provide the requisite drive time training. For a full list of parent-taught programs approved by the Oklahoma Department of Public Safety, visit http://dps.state.ok.us/dls/ptde.htm.
Parent Involvement
Though graduated licensing and driver education are both important, parental involvement is key according to Mai. He offers the following tips to enhance your teen's safe driving experience:
Be involved—especially the first two years. That means hours and hours of driving with them, teaching them how to drive in all kinds of conditions. The more hours of supervision driving behind the wheel the teen gets, the safer that teen will be.

Put limitations on your teen driver in addition to those already in place in the state Graduated Driver License program. You may want to limit the amount of nighttime driving, freeway driving, and driving with passengers until you feel comfortable that your teen has had adequate experience.
Make it clear to your teen that speeding, driving while intoxicated, and driving while using a cell phone will absolutely not be tolerated. Mai recommends that parents implement a contract with teens so the teen is clear about the parent's commitment to safe driving. A downloadable Parent-Teen Driving
Agreement can be found on the AAA website: http://teendriving.aaa/files/file/Parent.Teen.Driving.Agreement.pdf.
As much as we'd like to pack our teenagers in bubble wrap when they begin driving, we do have to let go at some point. But with proper training and close supervision, we can help them take this giant step toward adulthood as safely as possible.
For more information about teens and driving visit AAA's teen driving website at http://teendriving.aaa.com/ok/.