Parenting and Self-Care: Goals that Go Together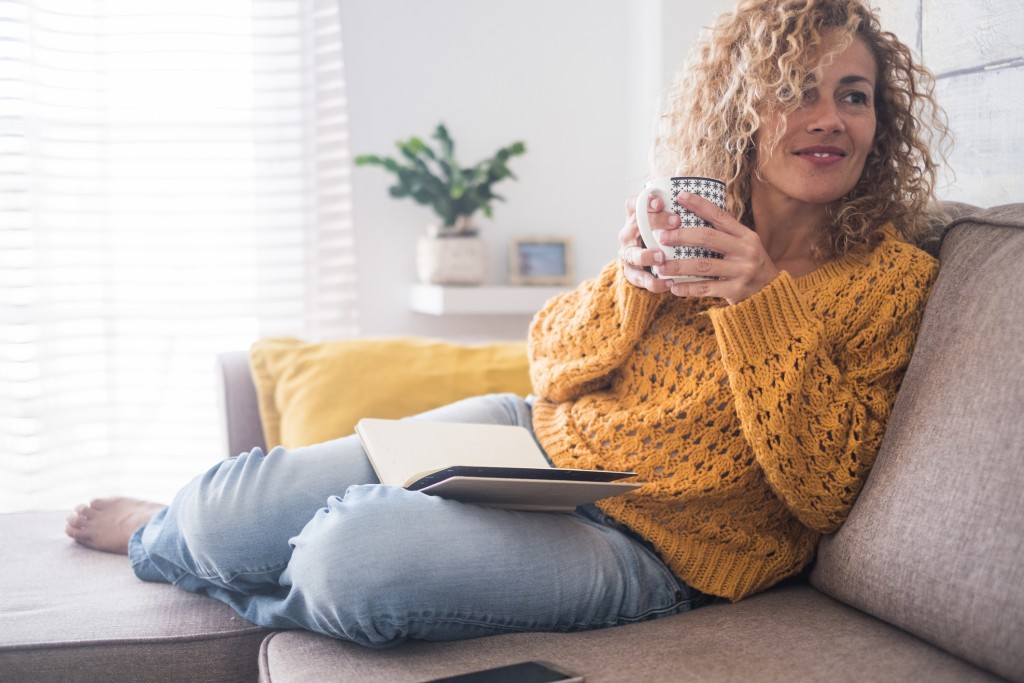 When was the last time you had a drink with friends, a weekend getaway, or even a massage at the local spa? Parenting is a full-time job, so of course, there is no time for all that relaxing nonsense—until you burn out. Who will look after your family if something happens to you? It's a scary, even morbid, thought, but it should be enough to grab your attention and let the reality of how important self-care is sink in. Neglecting self-care is an unnecessary risk that you were taking, but not anymore. This stops now.
Being a mom is hard. It's also a gift to be able to stand back and look at the life that you created and carried for nine months—or closer to 10, as was the case with my middle child, and oh my, did those weeks feel like years!
Then again, managing to be a chef, doctor, maid, and chauffeur along with hundreds of other titles as well as managing a career and being your own therapist—well, it's not always the most rewarding feeling in the world.
Could it be possible that doing everything for our kids is wrong, and it's not selfish to take care of ourselves, too?
So, where do you draw the line without feeling like you are abandoning all the things that you once valued as truth? What is the secret to taking care of your family and still having time for self-care?
There is no blueprint or recipe to follow, but you can start by kicking the over-parenting habit. Yes, there is such a thing called over-parenting, and, no, it's not a made-up word. It's the mom who runs after their kids 24/7 instead of giving them some form of responsibility.
Parenting Self-Care
Remember that mom you were talking to with beautiful hair and a gorgeous manicure? Or the other mom whose kids are so well mannered that you thought she had it so easy? Those, my friend, are examples of what having clear parenting and self-care goals can look like.
That mom may have been like you, running herself ragged, cleaning up after little ones and excusing their behavior, all while trying not to let the ball of anxiety and exhaustion that lived inside her show. Ignoring self-care can lead to stress, anxiety and other mental health problems that will take away from your ability to care for your children.
Step back and take a moment to stop and think about what you value and how you want to instill those values in your children. Decide on your goals as a parent. Think about what you want to achieve as a parent and, ultimately, what kind of adult you want your child to become. Once you identify what is important to you as a parent, then you can act from your true values rather than out of frustration. You will be a positive example to your children.
By setting short-term and long-term parenting goals, you can begin to give your children responsibility. Short-term goals are immediate such as cleaning up spilled juice, being on time or putting clothes away. Long-term goals are designed for things that your child will carry with them through life such as responsibility, conflict resolution skills, life skills and problem-solving skills.
It may be hard to create and calmly maintain your expectations in the beginning, but if you find yourself buckling under your new goals, just remind yourself that everything you will be doing is for the success of your child in their future; someone you can look at in the future and know that you were the best parent you could be.
Parenting goals and self-care goals are not separate. Consistent parenting goals that are based in your values will then give you the opportunity to care for yourself without guilt and frustration.
Final Thoughts
Now that you can see for yourself just what the future holds, sit down with the family and set some goals for both yourself and your kids, as well as how you all plan to accomplish these goals.
Make it fun with a responsibility chart or reward system, which will also help during the transition to a calmer, more consistent household.
And as for you? Try some of these:
Give yourself the love and grace you so freely give others.
Make that appointment with a mental health professional, if you need help.
Wake up early (no, really, it is amazing what even 15 minutes can do).
Take up reading to help you escape to your dream world for a while.
Exercise (Recent studies show that people who exercise reduce their anxiety, depression, stress, etc., by more than 40 percent).
My final pearl of wisdom that I want to pass on to you, from one mom to another, is:
Get that manicure, have that lunch with a friend, buy that dress, and follow your dreams.
Dr. Tamecca Rogers is Director of Diversity, Equity and Inclusion at Tulsa Technology Center. She is a writer and mom to three boys who love adventures.
---