My First Summer Read:
"Women in Sunlight" by Frances Mayes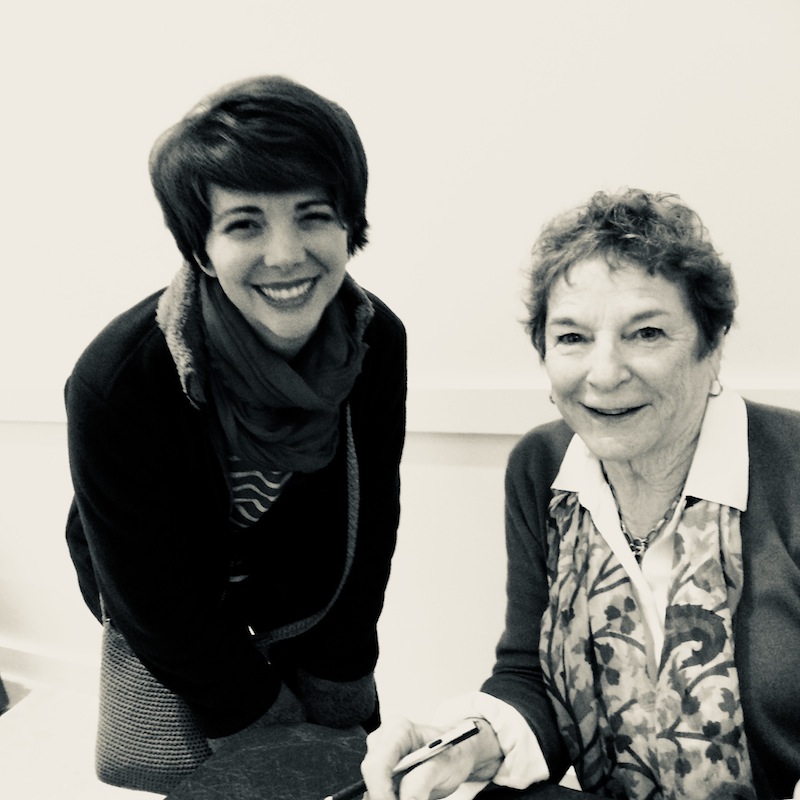 I know, I know. It's not even June, but "Women in Sunlight" feels so much like the epitome of a summertime book that I am counting it as my first "summer read" of 2018. Frances Mayes' latest novel chronicles the adventures of three older, Southern women (ranging in age from 59-70) who, rather than resign themselves to a retirement community, decide to take a risk on their new friendship and rent a Tuscan villa, where they meet narrator and poet Kit Raines, who is also in for a year of surprises.
I purchased "Women in Sunlight" after hearing Frances Mayes discuss her work at B'nai Emunah on April 22 as part of Tulsa LitFest–the one event of the weekend that I was able to attend. One thing that stood out to me from Mayes' discussion was that, in a conversation regarding film rights or something similar, the person Mayes was talking with wondered whether it would be possible to insert some kind of dramatic tragedy into the narrative. Shouldn't something dreadful happen to these free spirits? Some kind of plot-complicating conflict?
No! Mayes responded. While each of her characters undergoes internal struggles and change (Julia, with the recent breakup of her marriage and troubled daughter; Camille, mourning the loss of her husband and coming to terms with years of stifling her creative talents; even Susan, quickest to encourage her friends to embrace their new adventures), Mayes was firm in not wanting to add drama for the sake of drama. The novel is about finding hope and new life–and realizing that it is never too late.
I rarely read "literary adult novels," being more drawn to fantasy and YA, and I think part of that is because so much literary fiction can seem cynical or hopeless. Maybe that's a misconception–since I did just say I don't read much of it!–but I love how Mayes' characters can deal with difficult histories and decisions but you get to see them truly blossoming on every page.
Julia, Camille and Susan meet while touring an upscale retirement community, and while the facility is very "nice," choosing to spend the rest of their days there would have held the women back from exploring not just a new culture, but new careers and new relationships–both platonic and passionate.
Along these lines, "Women in Sunlight" celebrates the richness of friendship: "[Camille's] loving the cross-pollination among her friends: how she's developing a more particular interest in food and wine–for sure won't ever go back to frozen quiche. She's becoming more interested in renaissance garden design, as is Julia. Being with Susan makes her want to be determined and ambitious. Susan and Julia are responding more to art. Susan came home from the last antique market with a well-done still life of cherries, which now hangs in the kitchen. They must all delve into Kit's poetry." It can be hard to make new friends, especially ones with whom you'd choose to share so much of life–but reading the possibility and benefits of doing so is wonderful.
Kit's narration is interesting, too. As a poet, her narration often includes literary tangents or asides as she files away words and descriptions for later use, so if you love language, you'll enjoy hearing Kit's perspective. She is introspective and thoughtful but also generous and quick to embrace the three women into her life and join them on some of their travels. As an example:
"There should be a word for what I'm thinking–to imagine the book someone should write, even if the someone is dead (German has numerous precise words for emotions not named in other languages. Sehnsucht: nostaliga for someone else's past or for something felt but not personally lost.) (I have this Sehnsucht for Margaret.)
At heart I believe that poetry has crucial work to do, all art does. What news remains from the cave dwellers? Not who killed the most game or ruled over the bush. Soot and blood handprints on the cave walls remain, and the sketchy stick figures and animals they drew. Art lasts. Still, the inexorable grind of world events keeps me anxious…" (p. 189)
During her talk, Frances Mayes mentioned that she did feel a little self-indulgent when it came to the descriptions of food! (I don't remember her exact words). One of her characters, Julia, worked for a food-book publisher in the states, testing recipes. In Italy, she throws herself into a new project: writing her own book called "Learning Italian," which uses traditional Italian recipes as a starting point for learning the language. She also connects with a man who arranges cuisine-centric tours of the area and agrees to help him plan a new tour. In pursuit of both the book and the tour arrangements, the friends travel all over Italy, from Venice to Sicily, trying local cuisines and wine along the way.
I think this is why I think "Women in Sunlight" is such a sublime summer read: Even if you don't have the freedom to hop on a plane for your own European sabbatical, "Women in Sunlight" can take you on the perfect vicarious vacation. And maybe you'll even be inspired to plan an Italian meal of your own!