Mindfulness May be One Tool to Minimize Stress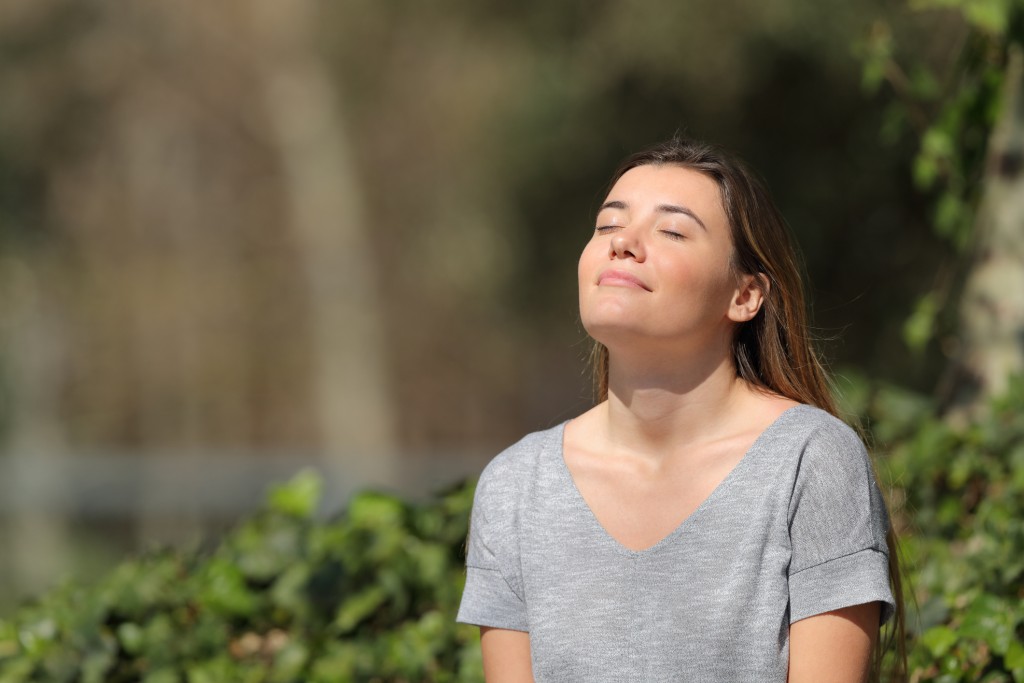 Growing up in war-torn Bosnia, Namik Kirlic witnessed the effects of trauma firsthand. Struck by the fact that some people emerged relatively well from the experience, while others didn't, he began to wonder why. That question not only informed his eventual career choice, it also focused his research. A clinical psychologist at Tulsa's Laureate Institute for Brain Research (LIBR), Kirlic's work looks at the consequences of early life adversity and explores ways – like mindfulness – to mitigate the risk of psychiatric and medical illnesses in the lives of those who experience it.
"I always wanted to come back to early life experience and trying to build resilience," he explains. "What makes that difference? Why are some people okay and others aren't okay? What is that and can you bottle it?"
Adverse Childhood Experiences and their Potential Consequences
While it might be obvious that growing up in a country experiencing violent, political upheaval and genocide is the definition of "early life adversity," childhood trauma can take many forms, everything from physical and emotional neglect and abuse to poverty and parental incarceration. That definition has recently expanded to include peer relationships (bullying in person or virtually) and sibling relationships (problems beyond typical rivalry or arguing), according to Kirlic. Relative income inequality and socioeconomic status also come in to play.
No matter its source, early life adversity can have serious consequences for both physical and mental health. Experiencing chronic, unpredictable stress in childhood can predispose individuals to a variety of diseases in adulthood. Those that experience traumatic events are often at increased risk for diabetes and heart disease, as well as depression and anxiety. Children who live with significant stress may turn to unhealthy behaviors, using drugs or alcohol for example, which can the lead to even more negative consequences.
"In the worst case scenario, it ends up being so pervasive that it affects so many different systems in the body, and it's really quite damaging across the board," Kirlic notes. "That's some of the reasons it's really quite problematic."
Mindfulness as an Intervention
Clearly, the potential, far-reaching negative consequences of early life trauma are significant, not only for the individual who suffers from them, but also for those around him or her, and society in general. With so much at risk, discovering methods of mitigating or avoiding these outcomes is important.
One of the things Kirlic is currently researching at LIBR is the use of preventative measures, like mindfulness, as a tool to navigate early life adversity, with the hope of intervening before the negative outcomes occur. As a therapeutic technique, mindfulness is fairly simple. It's basically focusing calmly on the present moment, with an awareness on thoughts, feelings, bodily sensations and surrounding environment.
"The idea is to start earlier to see what we can do to set up a person for success. What can we do to set them up to be more resilient, either coping with current circumstances or future circumstances," he explains. "Mindfulness has a long history. For those who practice regularly, it can be a calming factor or a centering practice that allows a person to regulate their emotions and better choose how they respond – to be much more aware of what's going on with them."
Kirlic sees mindfulness as a building block of mental health resilience.
"For example, if we can take a kid who is at risk and give him coping skills, this will now improve his attention. It will improve how he copes with stress and regulates emotions, perhaps increasing resilience. So now he's doing better in school and has better relationships with people," he says. "It's almost like this positive cascade of events – not somebody who lives in complete disruption, but somebody who at each step has a better chance of succeeding."
As a first step, Kirlic led a pilot study with about 40 kids. The study involved a four-week intervention where the participants were taught mindfulness-based stress reduction. The results were encouraging.
"We saw some reduction in depressive symptoms and improvements in questionnaires that talk about emotion regulation, especially in areas where they were aware of their emotions and where their emotions were clear to them," Kirlic reports. "That's the first step. If you're noticing what is happening, then you can choose how to respond to that."
Current and future studies at LIBR will build on this idea, aiming to show the long-term effects of interventions like mindfulness to optimize positive outcomes, as well as which of these preventative interventions works best for whom.
"The study we're currently running is a neurofeedback study of mindfulness. The idea is that we really want to understand what is happening with the brain when a person is practicing mindfulness and can we enhance that," Kirlic says. "The kids are trained in specific mindfulness practices, and then they go into the scanner and they practice what is basically a breathing exercise, where they pay attention to wherever they feel their breath more strongly, whether it's the lungs or the heart of the stomach rising and falling. The idea is that if a person is doing that, there is going to be a slow down in certain areas of the brain, or certain areas will be less active. The kids are practicing mindfulness and they see what is happening to the brain, and they can learn to adjust that."
Kirlic doesn't suggest that mindfulness is an answer to everything, but he does see it as part of a healthy lifestyle and a way of building resilience.
"When it comes to mindfulness, put it into your routine and practice it as you would exercise. Where you really see the effects is if you practice it regularly," he says. "We're not saying it works for everything. We're still going to need medication or inpatient treatment in some cases, but for somebody who doesn't have a diagnosable disorder, for example, or where we're just building resilience, having these basic skills is good for all of us."
For more information, visit laureateinstitute.org.
Julie Wenger Watson is a freelance writer who's worked in all aspects of music promotion. She's also Co-Director of "Live From Cain's," a public radio show pilot.
---