Meet the Writer (Quarantine Edition): Natalie Hanson
Natalie Hanson writes TulsaKids' monthly Homeschooling column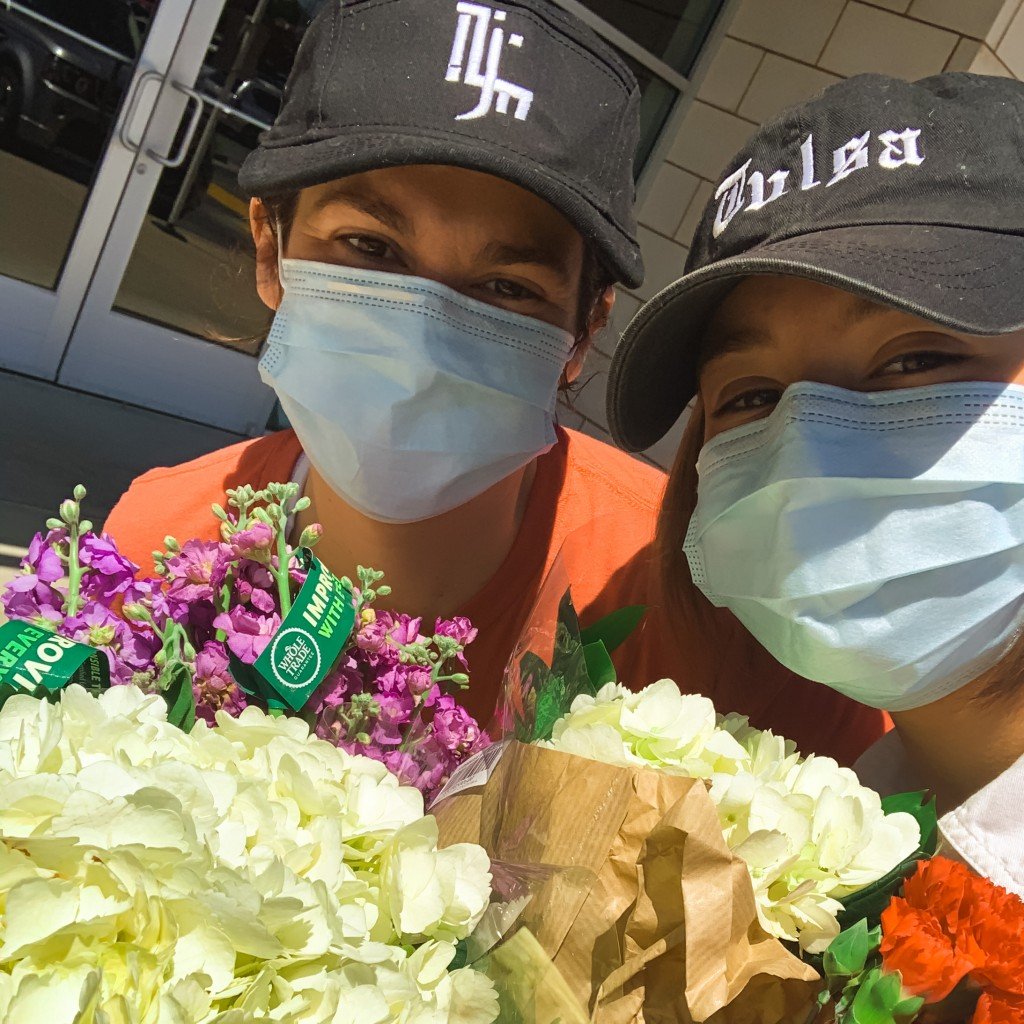 We interviewed some of our writers about their work with TulsaKids Magazine as well as their experience with social distancing. In this article, learn more about Natalie Hanson, who writes our monthly Homeschooling column. Read her latest article, "Welcome, One and All, to Homeschooling!" here. In it, she explains how social distancing education has been quite a transition even for her homeschooling family.
Q: How long have you been writing for TulsaKids?
A: I started writing for TulsaKids in January of 2019.
Q: What is one of your most memorable articles you've written for TulsaKids, and why?
A: Probably the one where I interviewed my own homeschooling mentor, Julie Lyles-Carr. It was a challenge to not make it an eight page story since she had so much wisdom to share!
Q: What can you tell us about your May article?
A: I can honestly say my May article was the most challenging to write so far! With the subject of homeschool having its fifteen minutes of fame, I feel like the conversation around it has changed week to week, and I found it challenging to strike the right tone.  On the bright side, with a little time and perspective, I'm excited to think of all the great material I'll have in the future because of what's happening right now.
Q: What do you do outside of writing for us?
A: Outside of writing for TulsaKids, I actually do homeschool my six children and write about it from time to time on my blog natonthewall.com  Also this past year, my sister-in-law and I started a private baby-name consulting company,  which will be launching publicly later this year! (Hopefully in time to name a few quarantine babies!)
Q: Who are you social distancing with right now?
A: My husband and kids.
Q: How has social distancing affected your daily/weekly routine?
A: For us, the biggest change was saying good-bye to all of our after-school activities. With six kids, all involved in different things, we felt a dramatic pace change.
Q: In three words how would you explain your #socialdistancing?
A: Slow, Reflective, Grateful.
Q: What is one thing you've learned through quarantine?
A: I'm sure we will all be coming up with new answers to this as time passes, but for now I would say it's been touching to see how much we as Americans do care about our neighbors and our health more than the bottom dollar. Maybe that is a Pollyanna perspective, but I think it's more true than not.  Also, all the creativity individuals and businesses have shown during this time is inspiring.
Q: What has been the hardest part aspect of social distancing for you?
A: Right as the restrictions were being put in place, we had a health emergency with one of my family members and we were unable to do hospital visits like we normally would. This, plus all of the sudden unknowns in the world led to a couple weeks of feeling extra emotional and out-of-control.  Thankfully, I can now see some blessings even through that experience.
Q: Have you identified any "silver linings" through this experience?
A: Well, my daughter Willa, who is seven, has announced on several occasions lately that she is having "the best day of her life!" It's sweet to think what has potentially been one of the hardest times in recent history, will be remembered by little ones who had everyone home playing with them as a wonderful memory.  It reminds me of when my grandmother would tell me about her childhood during The Great Depression. She would say, "We had no idea we were poor! We had each other, and we had fun."
Q: What has been the most helpful to you during this time?
A: I talk a little about this in my May article, but we have been exercising like crazy over here! We've never really done that before as a family, but since we lost all outside sports, and I knew we needed to keep that mental health up, we started working out in the mornings together. I think it has helped a lot in keeping away the quarantine blues!
Q: What aspect of your pre-social distancing life do you miss the most?
A: Celebrating holidays and birthdays had been strange. We've found ways to make them sweet, but miss family and friends.
Q: What are some things you are doing to stay connected to family and friends?
A: My precious sister-in-law, who is an artist and lives in Pennsylvania, has hosted art lessons for the little cousins online. Its been so sweet!
Q: What are you grateful for?
A: Something I definitely took for granted before this was the luxury to quarantine in a safe space at home. We have enough room to spread out and keep things relatively clean. I never thought about how some people, when told to go home and quarantine, don't necessarily have the luxury of spreading out, or of having the food and supplies they need at the ready. It reminded me how socioeconomic issues effect a person's ability to stay healthy.