Making Time for Family Time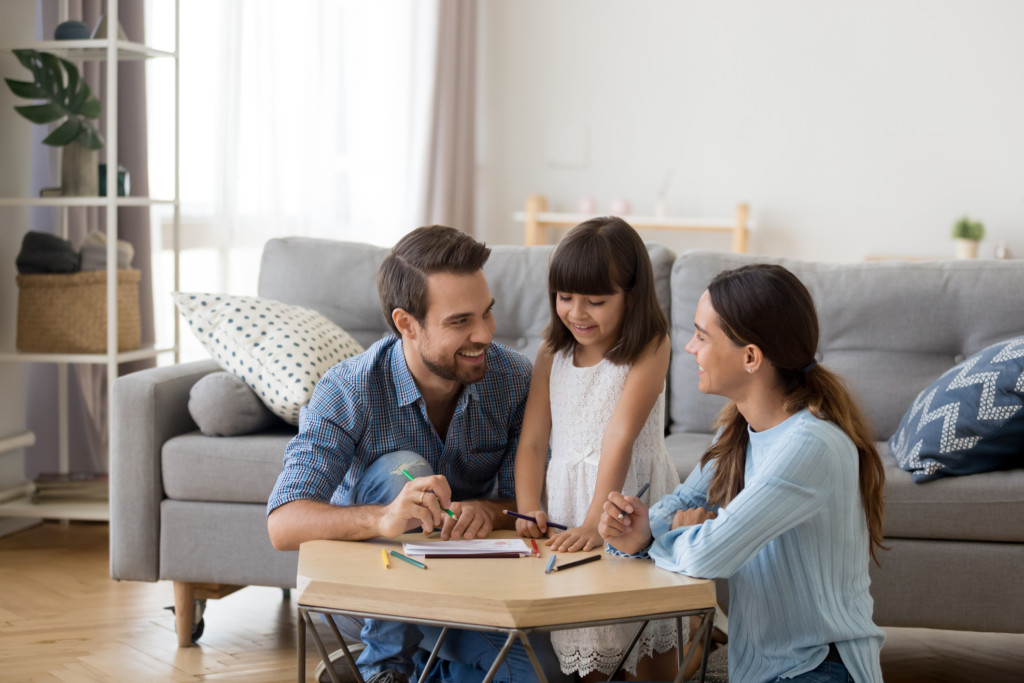 Love is the foundation of the family. Time is the medium for love. – Ray Guarendi, clinical psychologist
I loved hanging out with my family when my kids were young. Whether we were playing Seed and Sunflower, a wrestle/tickle game my husband invented when my kids were toddlers, snuggling on the couch watching a movie when they were school age, or laughing over pizza at Hideaway when they were teens, our family times could be moments of pure joy. Some of our joyful times were planned (family trips, movie nights, holiday dinners), others spontaneously occurred.
That's certainly not to say that all our family times were blissful. Sometimes due to lack of sleep, hormonal storms, poor planning, or Brussels sprouts on the menu, our family times turned into emotional brawls, with unhappy kids and stressed parents. But when it worked, it worked really well, providing the emotional nurturance so important in our busy, activity-filled lives.
Doris Jourias, coordinator for Jenks Parents as Teachers Program and the Community Preschool, said her sons, now grown men, still treasure all the special things their family did together. "We made sure to take the time to do things together as a family," Jourias said, "whether it was having dinner together without TV and cell phones, playing games during long car rides, having family game night on Friday nights, or just communicating during day-to-day activities. When families spend time together enjoying fun activities, kids and parents develop a strong emotional bond. It also builds stronger communication amongst family members."
The school-age years are particularly important for prioritizing family time. According to the American Academy of Pediatrics, children ages 5-11, "treasure their families and feel they are special and irreplaceable. Families are, or should be, a source of emotional support and comfort, warmth and nurturing, protection and security."
"But, families are very busy nowadays," Jourias said, "and with all the new technology out there, it is even harder for many families to turn off the devices and spend time together."
Without a doubt, technology has eaten away at family time. Even when we are home with our children, are we really home? Jourias pointed out the children model their parents' behavior. So make sure that they aren't getting the message from you that devices are more important than family. Set the stage for family dinners, trips to the zoo, and bedtime story time by turning off your cell phone and leaving the iPad in another room or at home. Make every effort to be present to your family when you are with them.
In a March 2013 article on technology and the family in Psychology Today, Jim Taylor, Ph.D., wrote, "Less connection—the real kind—means that families aren't able to build relationships as strong as they could be nor are they able to maintain them as well. As a result, children will feel less familiarity, comfort, trust, security, and, most importantly, love from their parents."
Creating strong bonds with our children means both intentionally planning activities together, and allowing the spontaneous fun to flow when it starts. Either way, spontaneous or planned, keep it sacred. Turn off your technology, have your children do the same, and play!
Here are some of our TulsaKids Facebook page readers' favorite ways to nurture family togetherness:
1. Being out in nature. My girls love feeding turtles, fish and ducks at ponds and lakes. It's peaceful and we all get fresh air while learning about wildlife, like muskrats.
 – Ty Harris
2. Friday night pizza and a movie. Kids love making their own pizzas. Then we bring all our blankets and pillows to the floor and pig out.
 – Nicole Jones
3. For the past 16 years our family has participated in the annual Thanksgiving Harvest Feast at Victory Christian Center. They feed over 3,000 people a "Family Style" Thanksgiving Dinner & give turkeys to all the adults who attend—a wonderful experience for everyone!
 – Amber Baker-Jacobsen
4. Nightly reading. I read a harder children's book chapter to my son, and he reads me a chapter on his grade level.
 – Susan Daubeneck
5. We pray together as a family every night. Whether we are on vacation or not, or have guests (no matter their faith). It's second-nature to my boys. They know Mom and Dad will pray with them and for them. – Abby Husereau Zander
6. Family Night! We find a new family-friendly recipe, let the kids help cook, eat together, then choose a game or movie to play or watch together. Also family dinners most nights where everyone takes turns telling about their day. – Missy Boudiette David
7. We share a large meal (like Thanksgiving) then go to the living room, watch a sporting event, plan shopping or another event for the next day, and end with a time of game playing together.
 – Diana Edison Chase
8. We go on family bike rides, family walks, make fun meals together, bake together, read together. We do seasonal crafts together. Hands-on things are the best!
 – Kristy White
9. Outdoorsy things! Especially right now…walks, bike rides, even just sitting or playing outside. 
- Marci McLean
10. We love to hike the trails at Turkey Mountain and go for family walks and bike rides. Even just good-old-fashioned family game nights or movie nights are a must in our house of four.
 – Rebekah Crain