Loving Linnaeus
The Linnaeus Teaching Garden is a beautiful place for kids to play and learn about nature.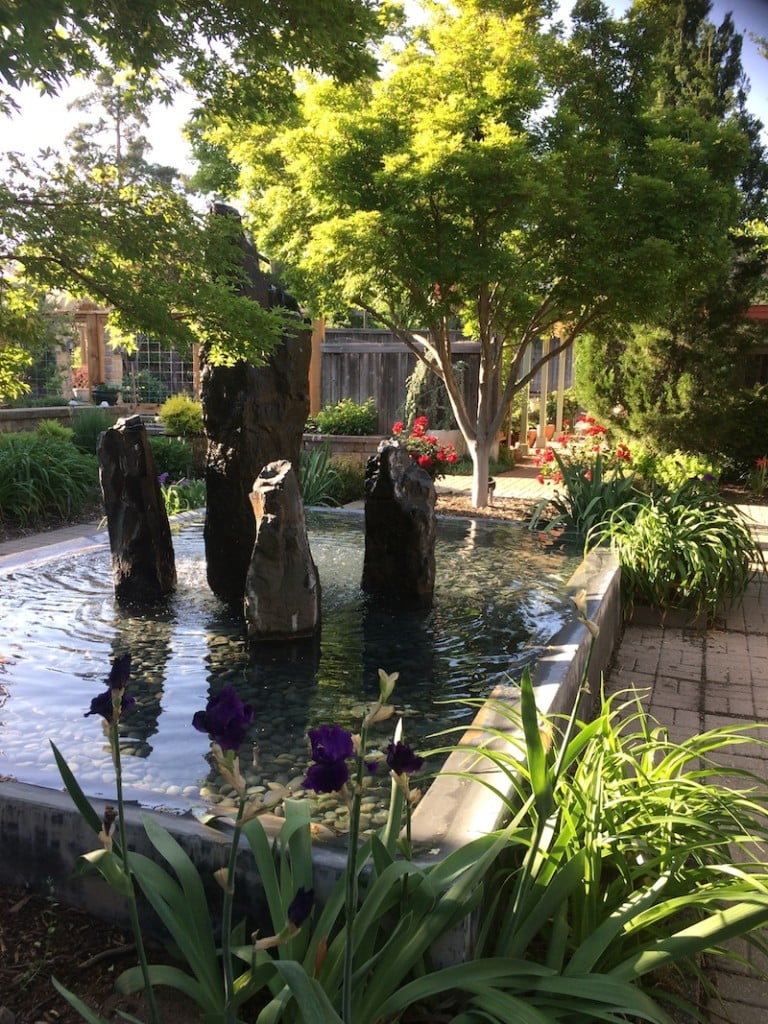 A few weeks ago, Joss and I attended our third Storytime Under the Stars at the Linnaeus Teaching Garden at Woodward Park. Sadly, Storytime Under the Stars only happens twice a year, so I am prepared to clear my schedule of all but the most pressing potential conflicts in order to make sure we attend.
For those of you who are thinking, "You mean I missed this wonderful thing???" don't worry: Linnaeus also has weekly storytimes on Thursday mornings at 10 a.m. from June through September, although Joss and I probably won't be able to attend those because he is in school year-round.
And for those of you who are in a similar situation, the Linnaeus Teaching Gardens are always a fun place to visit. Even if there's not a scheduled storytime, you can head into the barn where there is a whole library of nature-themed books, puzzles, mats for sitting on the floor and rotating monthly activities (Joss's favorite so far has been the tub o' dirt.)
Outside of the barn, there are herb beds, veggie plots, the fountain shown above, a greenhouse and a lovely pathway snaking around a koi pond. (Joss's other favorite thing is sitting on the bridge and feeding the fish.) Flowers and trees everywhere, and birdsong and wind chimes. It's a fun place to take children because there are always helpful volunteers who offer to show you herbs, ask if you want to feed the fish, make sure you know about the activities indoors, etc.
Seconds away from being completely soaked…
Hanging out with the giant onions! 
And of course, Storytime Under the Stars, which is a pretty popular event, couldn't happen without these amazing volunteers! When the weather is nice, Storytime Under the Stars happens like this: you walk through the front gate, sign in and are handed a piece of paper directing you to a particular station. The paper has a picture and nature word on it (I think we were "Seeds" last time), so it's fun for the kids to help figure out where to go. There were three stations at this latest Storytime Under the Stars; you start at your designated place and rotate through them all. Each station has a different theme, and there are 2-4 volunteers at each station; they take turns reading books, lead the kids in song and generally keep the chaos to a minimum. Plus, there's a pajamas dress code, and they do an admiral job of sticking to it 🙂 At the very end, you return to the main barn and each kid gets a goody bag.
When the weather is less than clement, Storytime simply moves into one of the two large barns.
Of the two, the autumnal Storytime Under the Stars is my favorite–and gives you one reason not to loathe daylight savings time. In the spring, the stars don't really come out till after you leave, but in fall, the evening grows darker and darker as you move throughout the stations, giving a true hushed and quiet feel toward the end. Plus, you get to read about bats, pumpkins and other fall things, and I just love autumn!
Linnaeus Teaching Garden also has a summer learning program for kids, Little Green Thumbs, and a photo contest for both kids and teens. Learn about these and more at tulsagardencenter.com/ltg/children.
2435 S. Peoria Ave.
Summer Hours: Tuesday-Saturday, 9 a.m.-4 p.m.; Sunday, 1-4 p.m.