Local Fall Drink Menus
And other seasonal treats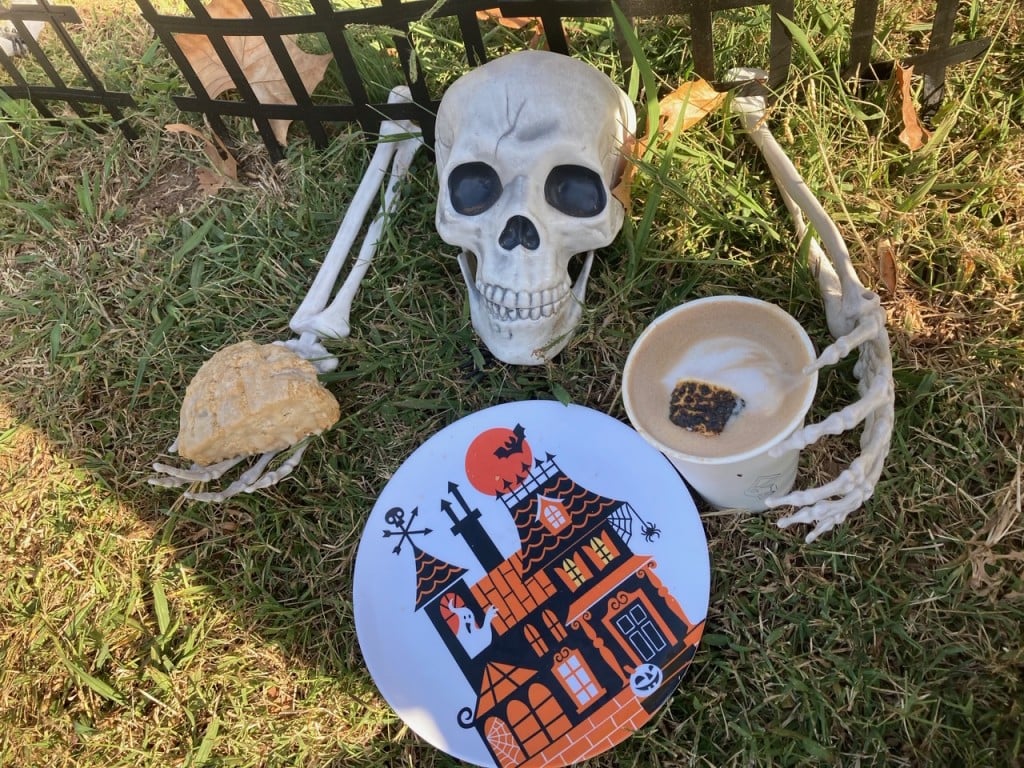 It may be pumpkin spice season, but many local coffeeshops have revealed fall drink menus that go way beyond the PSL. I have yet to get out and try them (my extra money is currently going towards mask-making supplies), but…boy, do I want to! So I thought it would be fun to locate some of these seasonal drink lists in one place. Which do you want to try first? And – because I know this list is by no means comprehensive – please let me know your favorite seasonal drinks, treats or menus in the comments!
Finally, I should note that, in addition to my social media use, this post was inspired by an article on seasonal offerings that Kristi Roe Owen wrote for TulsaKids a couple winters ago.
In a September 21 social post, Triangle Coffee revealed its 2020 Fall Signature Menu. This list includes:
Spiced Pear & Blackberry Cold Brew
Cookie Butter Cortado
Spicy Mocha (or Cocoa)

Pumpkin Spiced Cold Brew

Toasted S'mores Latte
I'm had trouble deciding whether I need a toasted s'mores latte or a cookie butter cortado more, but ended up going with the toasted s'mores, simply because it's a larger drink so would last longer! I drink lattes way too fast and am always disappointed when they're gone after like five minutes!
Comes with an actual toasted marshmallow! Stop trying to steal my latte, Mr. Skeleton!
CLICK HERE for Shades of Brown's full fall signature drink menu, including both old favorites and new flavors. The ones most catching my eye include:
Smaug: house made blood orange soda with cinnamon, nutmeg and smoldering bitters
Forager: latte with sarsaparilla syrup, black walnut bitters and a touch of lavender syrup
Hokusai: plum, honeysuckle bitters and cinnamon in steamed oat milk
So creative!
Vintage Key Coffee is located right next to City Cycles on Jenks Main Street, where my husband works – so we frequently drink coffee using their beans at home. And it's delicious! So if you grab a fall drink, grab a bag o' beans as well.
On their Fall Vibes menu, you'll find:
Pumpkin Latte
Caramel Latte
Orange Spice Latte (yes, please!)
Pumpkin Chai (made with Pumpkin Butternut syrup and house-made chai)
London Fog (always a favorite, when not drinking coffee. Earl Grey, vanilla syrup and milk)
I wasn't able to find a full fall drink menu on Nordaggio's' social media, but they do have a housemade Autumn Spice syrup made with warm spices and pumpkin. Add it to your drink of choice!
Other Seasonal Treats
Rose Rock Microcreamery has been releasing some new flavors over the past couple of weeks, and they all sound delicious! Especially since it's still fairly warm out for fall. I definitely recommend the Earl Grey and Blood Orange. Not sure if that one's new for the season or not, but it is GOOD! Other autumnal flavors include:
Cinnamon Ginger
Maple Brown Sugar Pop Tart
Pumpkin with Heath Bar
Follow them on social media for updates!
When you're in the mood for some all-out indulgence, head to Big Baby Rolls & Doughnuts. They even have vegan, gluten-free and some keto options. Their menu changes frequently, from what I can see, but I'm putting them on the list because someone on Facebook was looking for apple cider doughnuts, and they had them.
(Side Note: I'm very sad that apple cider doughnuts aren't a thing at our local pumpkin patches! I think it's more common up north. I did, however, make baked apple cider doughnuts this past weekend using this recipe from Sally's Baking Addiction, and highly recommend. As long as you have a doughnut pan, they're quite easy to make.)
This past week, some of their other offerings included salted caramel popcorn doughnuts, shoofly hand pies, soft pretzals with house cheese dipping sauce, pumpkin cinnamon rolls with cream cheese icing, etc. Check them out on Facebook for this week's specials.
Don't worry, the mask came off before eating!
I couldn't resist taking Joss to Mother Road Market for a flight of Big Dipper Creamer's fall flavors. It's fall break, after all! Did you know you can get a flight of six scoops of ice cream for just $7.50? It's a lot of ice cream, and considering it's locally made, that seems like a bargain.
We tried: the Vampire's Kiss (dark chocolate + red velvet cake); Apple Cinnamon Snickerdoodle (delicious, and somehow tasted just like an apple candle…but in a good way?); Brown Butter Pumpkin Pecan…and three others not specifically on the fall menu, I think, but quite delicious!
Here's a post with more details about their fall flavors.
We loved going to Frio's a couple times over the summer, and it looks like we'll just have to keep going back, even in the colder seasons! Their fall flavors include Tiramisu (a thousand times yes!), Pumpkin Cheesecake and S'mores.
Again, let me know what I missed! Obviously, I haven't touched on seasonal brewery menus, etc., since I very rarely go there 🙁 But would love to hear about what I'm missing out on!
---