Local Fall Drink Menus
And other seasonal treats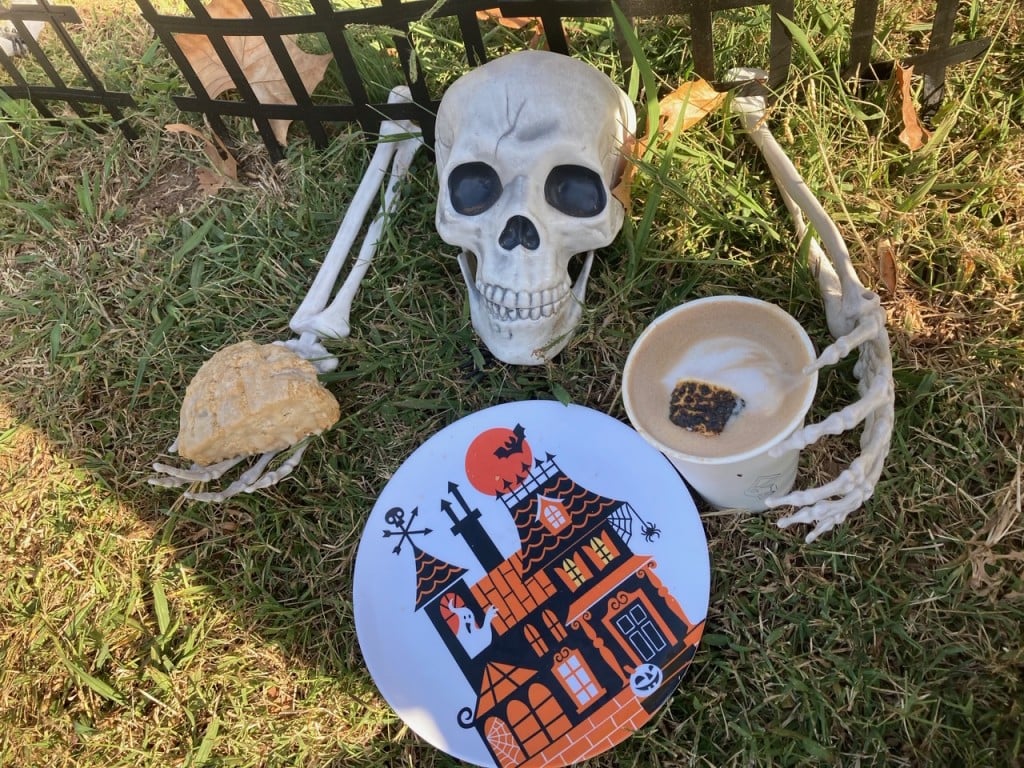 Note: This article was originally published in October 2020. It was updated in September 2021, and will be updated as more information becomes available!
It may be pumpkin spice season, but many local coffeeshops have revealed fall drink menus that go way beyond the PSL. I have yet to get out and try most of them, but…boy, do I want to! So I thought it would be fun to locate some of these seasonal drink lists in one place. Which do you want to try first? And – because I know this list is by no means comprehensive – please let me know your favorite seasonal drinks, treats or menus in the comments!
Finally, I should note that, in addition to my social media use, this post was inspired by an article on seasonal offerings that Kristi Roe Owen wrote for TulsaKids a few winters ago.
In a September 18 Instagram post, Triangle Coffee revealed its 2021 Fall Signature Menu. This list includes:
Spiced Orange Latte
Apple Cider Mojito (non-coffee)
Pumpkin Cream Cold Brew 2.0
Additionally, they offer the following flavored syrups:
Caramel Apple
Butter Pecan
Candied Almond
Spiced Maple
Bourbon Molasses
Brown Sugar Sage
Pumpkin Spice
I'll have to take a few trips this season…the spiced orange latte and bourbon molasses syrup are definitely calling my name!
Photo of a 2020 seasonal drink from Triangle, the S'mores Latte
Queenie's (1816 Utica Square)
Queenie's has begun teasing their fall drinks and treats! And have you been to their beautiful new location? A couple weeks ago, they posted photos of a Mocha Toffee Pie that I probably definitely need for my upcoming birthday. Also on their fall menu is a miso caramel latte and German chocolate bars. With more revelations to come!
I tried one of Sona's signature summer drinks, a blueberry muffin latte. Fun flavor I'd never had (or heard of!) before, and it was tasty! So I'm looking forward to going back again. Plus, they have the coolest staircase!
This Instagram post introduces their fall drink menu, which includes:
French toast (oatmilk shaken espresso)
Smoked maple latte (yes please!)
Pumpkin pie latte
Pumpkin chai (with oatmilk)
Oatmeal cookie shaken espresso
Shades of Brown always comes up with uniquely flavored and named signature drinks! Here's their fall 2021 lineup, as found in this Facebook post from September 30. The first five listed are "old favorites," and the rest are new for 2021:
Goldish Black: latte with honey, real coconut cream, milk of choice and a dash of cayenne
Moby Chai: loose-leaf masala chai, steamed oatmilk and vanilla
Forager: latte with sarsaparilla syrup, black walnut bitters, and a touch of lavender
Stay Gold: Shades' version of steamed golden milk
Old-fashioned Cortado: luxardo cherry, angostura bitters, simple syrup, espresso, steamed milk, orange peel
The Shining: iced cold brew with 100% cranberry juice, maple syrup and rosemary
The Babette: brown butter toffee, vanilla, espresso, dark chocolate, and steamed oatmilk
Squirrel's Dream: frozen blended candied pecans, maple syrup, chai and oatmilk
Black Phillip's Elixir: hot china breakfast tea with caramel apple cider, a touch of pumpkin syrup, cayenne and cinnamon
Incendio: hot chai with Mexican chili syrup, cinnamon and "our love potion"
Other Drinks of Note
Nordaggio's Coffee (8156 S. Lewis Ave.): Purchase a latte (or other drink of choice) made with their housemade Autumn Spice Syrup, featuring warm spices and pumpkin!
Topeca Coffee (various locations): BSL (Butternut Spice Latte). Made with Pink House Alchemy Pumpkin Spice, Butternut and Cardamom Syrups (love!) and dusted with cinnamon.
Other Seasonal Treats
As of September 18, Rose Rock was offering the following special flavors:
Cinnamon
Chocolate Orange
Butter Pecan
Mango Kulfi
Kettle Corn
Follow them on social media for updates! It seems like they're constantly adding new flavors to the menu, so I'm sure there are more delicious things in store in the coming weeks!
Don't worry, the mask came off before eating!
Last year, I couldn't resist taking Joss to Mother Road Market for a flight of Big Dipper Creamer's fall flavors. They were offering a flight of six scoops of ice cream for just $7.50? It's a lot of ice cream, and considering it's locally made, that seems like a bargain.
I hope they offer this again this year, because they had so many intriguing flavors, it was hard to choose just one or two! But bring a friend to help you eat it all.
We loved going to Frio's a couple times over the summer, and it looks like we'll just have to keep going back, even in the colder seasons! Last year, their fall flavors include Tiramisu (a thousand times yes!), Pumpkin Cheesecake and S'mores. I tried a Pumpkin Cheesecake pop at a recent Film on the Lawn at Philbrook, and it was sooo tasty!
On September 21, OK Cookie Momster posted, "🚨 🚨🚨ALERT!!!🚨🚨🚨OUR PUMPKIN COOKIES ARE IN THE CASE!! This is not a drill ! ! !" These giant cookies are topped with cream cheese frosting (aka the best frosting) and sprinkled with cinnamon. I can understand the hype! Their 31st and Harvard location also features a full espresso bar, so I'd guess there's a good chance they'd have some fun seasonal drinks as well, but haven't seen anything.
Again, let me know what I missed! Obviously, I haven't touched on seasonal brewery menus, etc., since I very rarely go there 🙁 But would love to hear about what I'm missing out on!
---