Fall Drink Menus in Tulsa
And other seasonal treats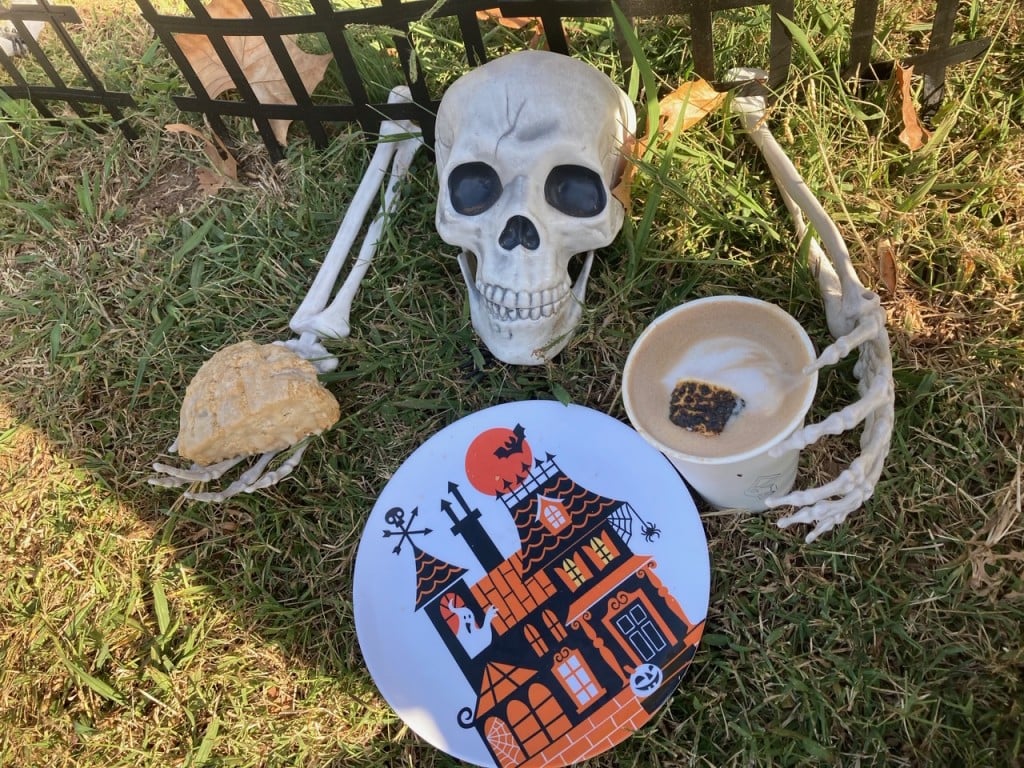 It may be pumpkin spice season, but many local coffeeshops in Tulsa have revealed fall drink menus that go way beyond the PSL. I have yet to get out and try most of them, but…boy, do I want to! So I thought it would be fun to locate some of these seasonal drink lists in one place. Which do you want to try first? And – because I know this list is by no means comprehensive – please let me know your favorite seasonal drinks, treats or menus in the comments!
Finally, I should note that, in addition to my social media use, this post was inspired by an article on seasonal offerings that Kristi Roe Owen wrote for TulsaKids a few winters ago.
Notion Tulsa (321 S. Frankfort and 1207 S. Lewis Ave.)
I've had a few drinks at Notion, and they are always interesting – in the best way. Their 2023 Fall Menu includes:
Autumn Cubano: Espresso extracted over Brown Sugar • Cinnamon, Nutmeg and Milk.
Golden Pumpkin: Pumpkin-Tumeric cold foam served over our classic cold brew.
Poison Apple: A heartwarming sweet and sour Cider, Pomegranate, and Lime.
Watch their Instagram Reel about the menu for a fun visual.
Origin Coffee and Origin Coffee Downtown (2510 E. 15th St. and 314 S. Cincinnati Ave.)
2023 menu tbd
A few years ago, I tried one of Sona's signature summer drinks, a blueberry muffin latte. Fun flavor I'd never had (or heard of!) before, and it was tasty! So I'm looking forward to going back again. Plus, they have the coolest staircase at their downtown location!
An Instagram post on September 12 revealed that one of their fall menu items is the Cinderella Latte. Pumpkin syrup, white chocolate, espresso and milk. Sounds delicious, and what a perfect name for a pumpkin drink.
2023 menu TBD

Other Drinks of Note
Queenie's: Try a house-made chai, or add a seasonal flavor to your favorite drink
Laurannae (Broken Arrow): Pumpkin Spice + Maple Latte
Cirque Coffee (Pearl District and 14th and Utica): TBD
Other Seasonal Treats
Follow them on social media for updates! They're constantly adding new flavors to the menu.
Big Dipper Creamery (1124 S. Lewis Ave.; 120 N. Main St., Sand Springs; 3633 S. Peoria Ave.)
The best way to experience Big Dipper's fall flavors is to buy a flight of either three or six small scoops. It's pretty reasonably priced. As with Rose Rock, flavors change frequently, so follow them on social media to discover their latest concoctions.
We loved going to Frio's a couple times over the summer, and it looks like we'll just have to keep going back, even in the colder seasons! Last year, their fall flavors include Tiramisu (a thousand times yes!), Pumpkin Cheesecake and S'mores. I tried a Pumpkin Cheesecake pop at a recent Film on the Lawn at Philbrook, and it was sooo tasty!
OK Cookie Momster is my favorite place to get cookies in Tulsa. And for fall, they have some delicious frosted pumpkin cookies that are very popular!
Again, let me know what I missed! Obviously, I haven't touched on seasonal brewery menus, etc., since I very rarely go there 🙁 But would love to hear about what I'm missing out on!
Note: This article was originally published in 2020 and has since been updated.
---