Fall Drink Menus in Tulsa
And other seasonal treats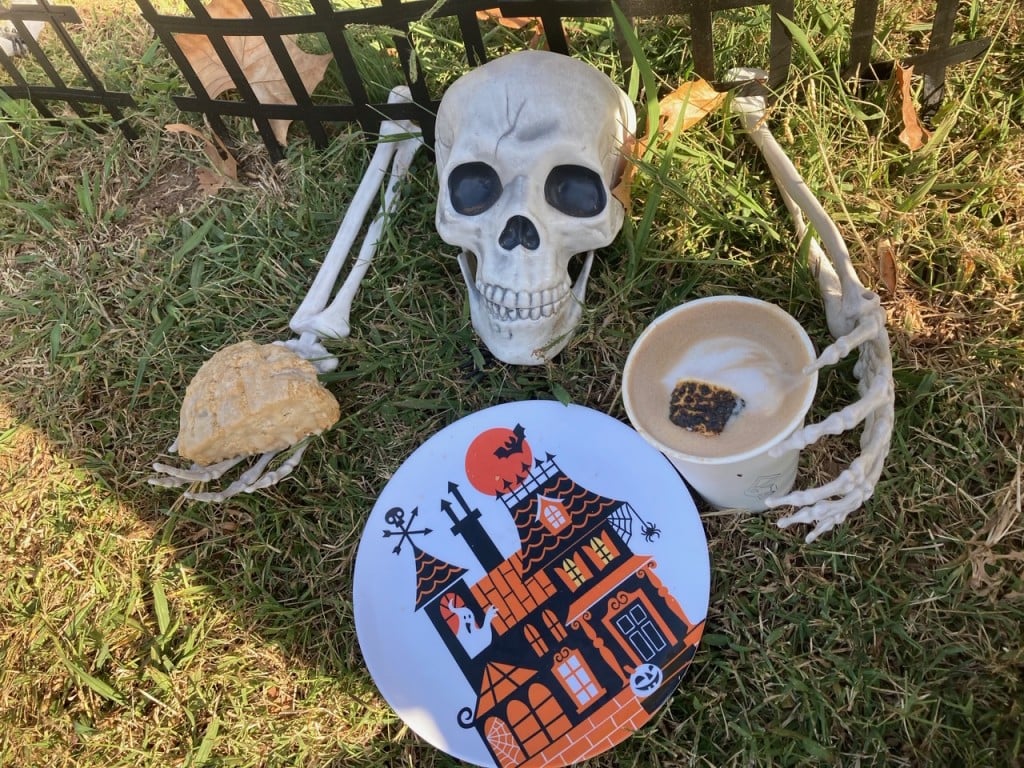 It may be pumpkin spice season, but many local coffeeshops in Tulsa have revealed fall drink menus that go way beyond the PSL. I have yet to get out and try most of them, but…boy, do I want to! So I thought it would be fun to locate some of these seasonal drink lists in one place. Which do you want to try first? And – because I know this list is by no means comprehensive – please let me know your favorite seasonal drinks, treats or menus in the comments!
Finally, I should note that, in addition to my social media use, this post was inspired by an article on seasonal offerings that Kristi Roe Owen wrote for TulsaKids a few winters ago.
In a October 9 Instagram post, Triangle Coffee revealed its 2022 Fall Signature Menu. This list includes:
Apple Butter Cold Fashioned (apple butter, cold brew, apple cider, bitters, lemon, cherry)
Orange Spice 2.0 (espresso, milk, house made orange spice simple)
Sugar, Spice, Everything Nice (hot or iced, black raspberry tea, pomegranate juice, grenadine, lemon, orange, cinnamon)
Leaf Pile (espresso, milk, salted caramel, house made sage simple) – probably my top pick!
Additionally, they offer the following house-made flavored syrups:
Pumpkin Spice
Spiced Maple
Spicy Mocha
I'll have to take a few trips this season…the spiced orange latte and bourbon molasses syrup are definitely calling my name!
A couple years ago, I tried one of Sona's signature summer drinks, a blueberry muffin latte. Fun flavor I'd never had (or heard of!) before, and it was tasty! So I'm looking forward to going back again. Plus, they have the coolest staircase!
An August Facebook post teased a drink from their fall menu, the Snickerdoodle Oat Milk Latte.
Shades of Brown always comes up with uniquely flavored and named signature drinks! Here's their fall 2022 lineup, as found in this Facebook post from October 11. The first five listed are "old favorites," and the rest are new for 2022:
Stay Gold: Shades' version of steamed golden milk
The Babette: brown butter toffee, vanilla, espresso, dark chocolate, and steamed milk
Squirrel's Dream: frozen blended candied pecans, maple syrup, chai and oatmilk
Incendio: hot chai with Mexican chili syrup, cinnamon and "our love potion"
Inca Healer: hot yerba mate with with lemon, honey, pinch of cayenne
Coconut Estate: espresso, chocolate, coconut cream, cinnamon, hazelnut and steamed milk
Turkish Delight: steamed milk of choice with pistachio and a little hazelnut
I'm Your Huckleberry Lemonade: huckleberry, lemons and sparkling water
Cardigan Bee: espresso, steamed oat milk with vanilla, cardamom and honey-topped with orange zest
Tahini Brownie: housemade hot dark chocolate with sweetened tahini paste
An Instagram post from September 28 highlighted their fall drink menu, which includes:
Spiced Mocha
Mulled Apple Cider
PSL
Presidente Latte (latte with sweet grenadine, spicy chai and a cherry on top)
Downtown Fog (black tea latte with bergamot, lavender and citrus syrup)

Click here for their Instagram post revealing the 2022 fall menu! It includes:
Spiced Maple Cider
Lavender Cinnamon Chai
Peach Cobbler
Other Drinks of Note
Queenie's: Try a house-made chai, or add some cinnamon maple or toasted syrup to a drink.
Laurannae Baking Co. (Broken Arrow and Downtown Tulsa): Maple Pumpkin Latte; Autumn Chai
Cirque Coffee (Pearl District and 14th and Utica): Miso Caramel Latte; Brown Butter Marshmallow Latte; Apple Spice Latte; Yerba Mate Cider; Black Sesame Latte; Wine Box (reduced wine, citrus and coffee; does not contain alcohol)
Other Seasonal Treats
Follow them on social media for updates! They're constantly adding new flavors to the menu.
Big Dipper Creamery (1124 S. Lewis Ave.; 120 N. Main St., Sand Springs)
Don't worry, the mask came off before eating!
The best way to experience Big Dipper's fall flavors is to buy a flight of either three or six small scoops. It's pretty reasonably priced. Flavors to look out for this year include salted maple pecan, scary stories (s'mores-inspired) and pumpkin. As with Rose Rock, flavors change frequently, so follow them on social media to discover their latest concoctions.
We loved going to Frio's a couple times over the summer, and it looks like we'll just have to keep going back, even in the colder seasons! Last year, their fall flavors include Tiramisu (a thousand times yes!), Pumpkin Cheesecake and S'mores. I tried a Pumpkin Cheesecake pop at a recent Film on the Lawn at Philbrook, and it was sooo tasty!
OK Cookie Momster is my favorite place to get cookies in Tulsa. And for fall, they have some delicious frosted pumpkin cookies that are very popular!
Again, let me know what I missed! Obviously, I haven't touched on seasonal brewery menus, etc., since I very rarely go there 🙁 But would love to hear about what I'm missing out on!
Note: This article was originally published in 2020 and has since been updated.
---