Emily Thresher: Tulsa Sings! Competitor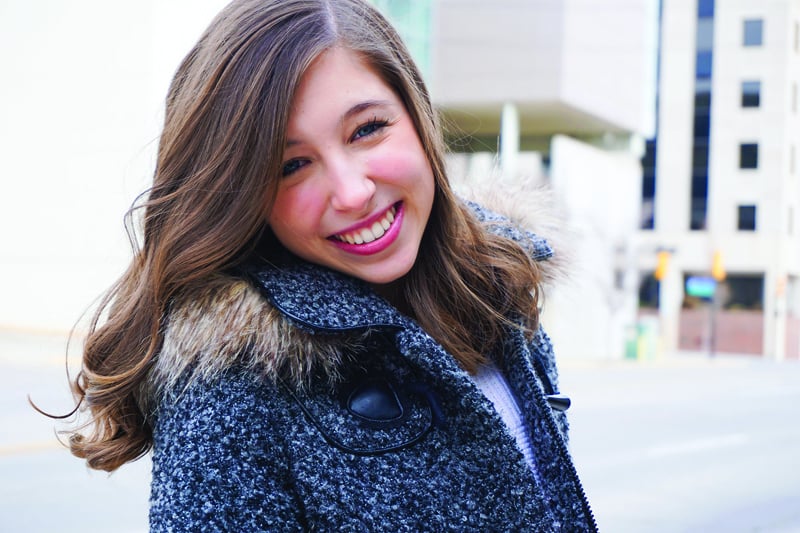 When an unfortunate hand injury stopped 16-year-old Jenks High School student Emily Thresher's gymnastics career, it opened a new door to her real passion — singing. Emily has been performing on the stage for the past six years and is currently working on her school's production of "The Hunchback of Notre Dame." Emily's talent has landed her a spot as one of the Top 6 in Signature Symphony at TCC's Tulsa Sings! Competition, making her the youngest competitor. She will be singing with other finalists with the Signature Symphony at the VanTrease Performing Arts Center on Fri. and Sat., April 6 and 7, 2018.
TK: When did you start singing?
Emily: My dad says I started singing way before I could talk. He says I learned words and sentences by singing! From asking my mom for a glass of water to making up songs about the neighbor, I sang everything. I didn't really start preforming until I was 6 years old, though. I started playing piano, and, once my teacher found out I loved to sing, she would take the last few minutes of my lesson if I practiced really well throughout the week to let me sing. It's really all thanks to her that I'm still preforming!
TK: What is your favorite type of music to perform?
Emily: Broadway and Musical
TK: Have you ever performed before on a big stage like the one at the VanTrease PAC?
Emily: The only comparable stages would be the Chapman Music Hall in the Tulsa PAC, the Coleman Theatre in Miami, Oklahoma, or the BAPAC stage when performing for Kristin Chenoweth in her master class. Also, I sang the National Anthem for the Tulsa Shock game and that was so much fun!!
TK: How did you get selected to be a finalist in the Tulsa Sings! Competition?
Emily: I sent a video, but was really surprised when I got a callback, coming out of it. At the auditions, I felt like I had completely failed. When I heard I made the Top 6, I was shocked!
TK: How did it feel to be selected as a finalist in the Tulsa Sings! Competition?
Emily: Oh, my goodness! I was extremely excited! I got in the car after rehearsal for the "The Hunchback of Notre Dame" and my mom says, "Guess what? You made the Top 6!!!" All I can say is that it was the best birthday ever.
TK: Who are your musical influences?
Emily: Currently, it ranges everywhere from Jordan Smith to Sutton Foster and Kristin Chenoweth to Lauren Daigle, Bethel or Kari Jobe. I love all music!
TK: Who inspires you?
Emily: I've had so many people inspire me in music and everyday life to just pick one.
TK: Do you have any advice for future singers?
Emily: Just be yourself. Don't be afraid to step out; that's something I still really struggle with. Don't try to sound exactly like the singer in the recording – make it your own and HAVE FUN!
TK: What are your hobbies?
Emily: I like playing instruments, writing in calligraphy art, hanging out with friends and, of course, singing nonstop.
TK: What are your plans and goals for the future?
Emily: I feel like I've known exactly what I've wanted to do for my entire life up until this year. I think I'd really like to go into journalism/broadcasting or maybe even commercial voice. Of course, music will always be a part of my life, though honestly, my main goal in life is to just stay myself no matter where I am or what I do. I just want to stay a constant person.
TK: What is a fun fact about you?
Emily: Surprisingly, I was a competitive gymnast at one time! I did gymnastics from age 3 to 10.