How to have a Successful Parent/Teacher Conference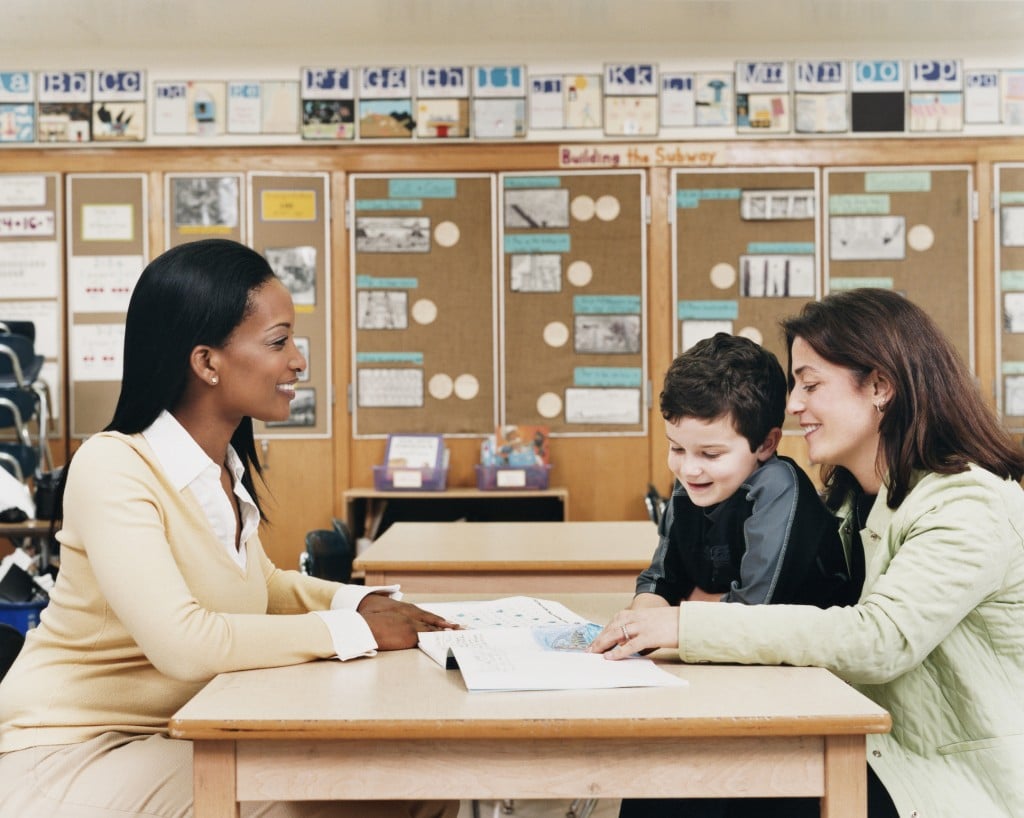 Typically, during the first few days of a new school year, children will tell their parents simple tidbits of information about their school day. Topics on lunch, the playground, art or music class and physical education are casually shared during the ride or walk home from school. And if a parent is lucky, dinnertime discussion might include some class and homework news. Parents don't want to ask too many questions and children are pretty tired of thinking about school by the end of the day.
Luckily, in the fall most Tulsa area schools hold parent/teacher conferences, which allow parents to meet with their child's teacher in their child's classroom. During the conference, parents can provide important perspectives and information about their child that can be extremely valuable to the teacher. And a teacher can enable parents to play an active role in their child's education throughout the year.
A productive parent/teacher conference occurs when both parent and teacher come to the meeting prepared with a list of topics and questions. The average conference lasts no longer then 30 minutes and usually teachers schedule conferences back-to-back throughout a day or evening, so staying on subject is important.
"The parent/teacher conference is the start of teamwork and communication between the parents and teacher," Holland Hall fifth grade writing teacher Patrice Cardiel said. "Both teams must come prepared to talk and listen. The key to a successful academic and social year for a student is if both parent and teacher participate."
Before the conference, parents should ask their children if there is anything they want you to discuss with their teachers. Report cards and test scores are not always an accurate gauge of a child's school day experience. The conference is a time to discuss academic concerns and progress as well as any social or behavioral issues your child might be having at school.
"Parents must realize they have information about their child which we do not have access to on a daily basis," Cardiel said. "They must feel comfortable sharing that information."
A parent should enter the conference open-minded and talk honestly. They should be prepared for both good news as well as suggestions on ways they can positively influence their child's academic progress and social relationships.

"In a conference nothing should be a surprise to the parent," Cardiel said. "If a parent is looking at work coming home and talking to the child about their homework and test scores, then there should be no academic surprises during the conference."
During the conference, parents should be willing to discuss the challenges they see their children face at home while doing homework, reading or writing. Teachers can offer guidance on how to assist children with their homework. Many parents may find teaching techniques have changed since they were in elementary school, thus a quick review of the steps to solving a math problem is helpful. Children need to receive the same instruction at home they receive in the classroom. And if it is clear a child is struggling in a subject, a parent can ask the teacher for suggestions on tutoring or support services.
A parent's work truly begins after the conference. Cardiel encourages parents to discuss the conference topics with their children. Children will then have a clear understanding of what both parent and teacher expect of them during the school year. Also a parent should stay in touch with a teacher through email or phone calls to ensure the strategies discussed during the conference are being carried out on both ends.