How to Graduate College Debt-free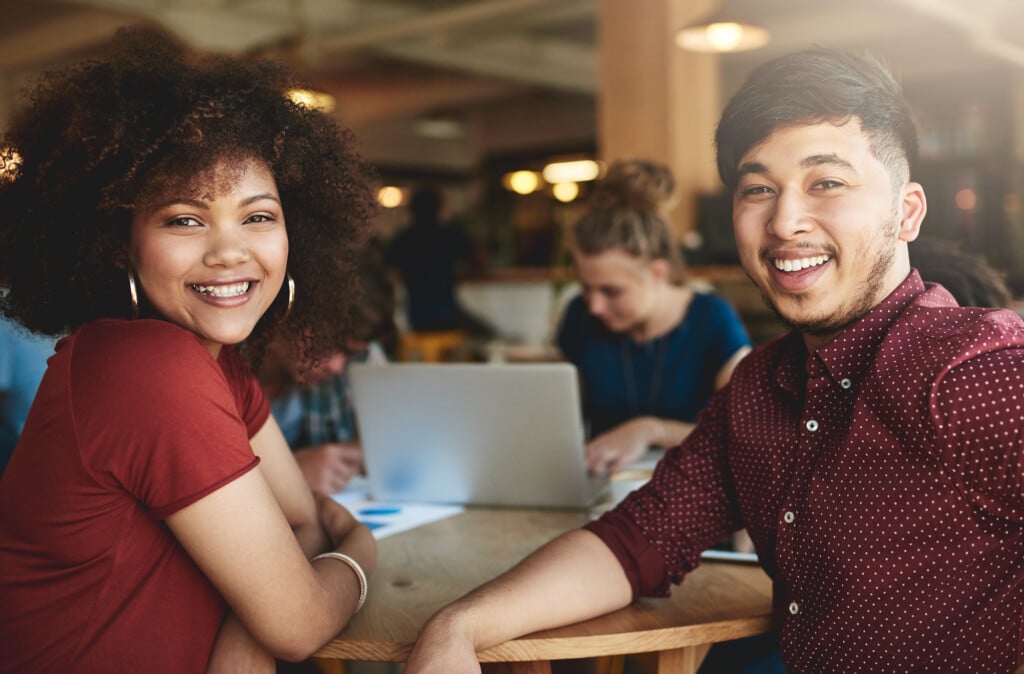 To many college students' disappointment, the Supreme Court ruling against implementing the one-time debt relief program derailed their hopes of graduating debt-free. But not for one college student who still found ways to graduate debt-free. Lydia Conroy, who will graduate in May 2024 from Oral Roberts University, started making a plan to graduate debt-free even before she was old enough to work. Graduating college debt-free is attainable with determination, a game plan, hard work and a little sacrifice.
Work Hard and Save Your Money
At age 6, Lydia started saving her Christmas and birthday money. At 14, she got her first job, and her checks went straight into the bank. She only spent her tips. During the summer, she worked 40-plus hours a week.
"When I needed to buy my own stuff, I only spent what was necessary or specifically gift money," she said. "I asked myself, 'Do I need this or want this?' And wisely spent on things I wanted. Instant gratification wasn't worth debt.'"
Dual Enroll at Community College
By taking advantage of dual enrollment college programs, students can attend college classes for free and earn high school and college credit. This not only saves college tuition but frees up time so students can work and earn money.
In Oklahoma, 49 schools, both academic and trade, accept Dual Credit enrollment. This includes 36 public and 13 private schools. (univstats.com/academic/colleges-accepting-dual-credit-in-oklahoma/) Each school has specific requirements, so visit their websites and talk to an enrollment specialist before you register for classes to ensure they transfer.
Here are some helpful websites for dual credit:
Test Out of College Classes
You don't have to take Advanced Placement (AP) classes in high school to test out of a college course. Some high schools don't offer AP classes, but there is an alternative. Research the College-Level Examination Program® (CLEP) to see if your college is one of the 2,900 listed that offer credit for what you already know. For example, you might be able to test out of composition or calculus.
Each university has its own protocol for testing out, so contact your university to ask about policies and procedures. Visit clep.collegeboard.org for more information.
Apply for Scholarships and Know the Rules
Created to help Oklahoma families send their students to college, the Oklahoma Promise awards scholarships to those who meet particular income, academic and conduct requirements. Lydia regrets missing out on the Oklahoma Promise financial aid (okpromise.org).
"The reason I didn't get it was because my school was unaccredited, and they couldn't take my GPA," she explained.
If she had been aware of the specific scholarship requirements in advance, she would've researched the regulations and studied harder for the SAT, which could have earned her the scholarship. "I needed a 21 on the SAT, but I got a 20," she said. "I lost 20k, so make sure you read all the requirements for your state's financial aid."
Even if Lydia had received the Oklahoma Promise scholarship, she still would have applied for scholarships in her free time. In fact, she continued to apply for scholarships throughout college, and it paid off.
"I got several scholarships that helped significantly," she said. "I also joined leadership programs that came with scholarships."
It's important to research all possible scholarships and apply for the ones specifically for your school.
Make a Budget
Once Lydia was independent and in college, she made a budget. She created an average of what she absolutely needed to spend in between each paycheck, then added $10-15 for fun or coffee.
"I included a 10% tithe per check and an extra amount for giving. Then I subtracted the full total from my check and put all the remaining in my savings," she said. "Not spending money never felt like a sacrifice. I had a goal and did what was necessary to complete it. If you only focus on the here and now and instant gratification, you are setting your future up for failure."
Go Where You Feel Led to Go
Many students choose to attend a free community college for the first few years to knock out general ed requirements, then transfer to a university of their choice. And there's nothing wrong with that. But consider other criteria as well. In Lydia's case, her faith was important to her.
"It's a great option, but if your mind is solely on the cost, you're not going to enjoy it as much," Lydia said. "I went to a private college for all four years and have never taken a single loan because it's where God called me and because I spent responsibly."
Not only is Lydia graduating debt-free without taking out a loan, but she was able to buy a used car, computer, cameras and travel with several thousand still in her bank account.
She wants to encourage other young people, especially college students, to set the goal of graduating debt-free and sticking with it.