Hazards in Toyland:
How Safe Are Children's Toys?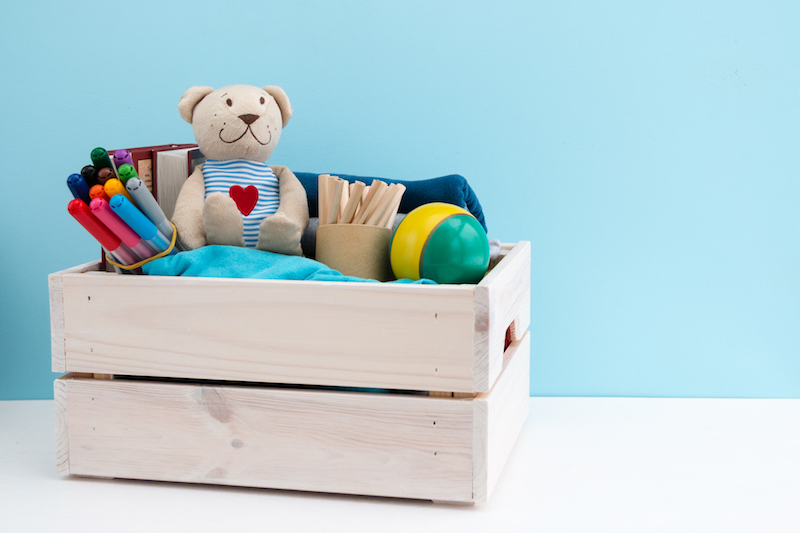 If you think the Consumer Products Safety Commission's (CPSC) recent slew of toy recalls means that the toys currently on store shelves are safe, think again.
According to World Against Toys Causing Harm, Inc. (W.A.T.C.H.), a Massachusetts charitable non-profit corporation, founded by Edward M. Swartz, a nationally known trial lawyer and child safety consumer advocate, parents and others who are buying toys need to be aware of the hazards some toys present to children. These toys may not have been recalled by the CPSC, and many do not carry warning labels.
I talked with James Swartz, director of W.A.T.C.H., to ask him what parents need to know about toy safety. Before you shop for toys this holiday season, go armed with information to keep your children safe.
"When Edward Swartz started this crusade [specifically for toy safety] back in the late '60s, there were no regulations at all," said James Swartz, Edward's son. "Standards didn't exist. That led to two books, Toys That Don't Care and Toys That Kill [by Edward Swartz]."
Today, regulation of the toy industry is still a problem. "We don't have mandatory pre-market testing of toys," said Swartz. "Nobody wants to think that a toy that makes it to a shelf hasn't gone through some kinds of rigorous testing before it is sold to the consumer, but there is virtually no oversight."

Swartz points out that millions of toys have been recalled in the past, yet the issue has still not been addressed adequately by the government or by the toy industry. Pre-market testing of toys, most of which are made overseas, is still voluntary and, for the most part, self-regulated. In other words, unless toy manufacturers choose to put their products through rigorous testing before they get in the hands of children, the toys don't have to be tested.
"The manufacturers have decided for themselves which standards to follow," said Swartz.
The lack of regulation led to the creation of W.A.T.C.H., which lists the 10 worst toys on its website. "The toys on the list are used as a teaching tool," said Swartz. "They're examples of hazards we're finding in the marketplace." Parents and others can use the toys listed on the W.A.T.C.H. website (or listed at the side) as examples of the types of hazards to watch for, and apply the knowledge about those dangers to other toys as they shop.
To find the hazardous toys, W.A.T.C.H. staff actually shops for toys that may pose dangers to children. "We're walking up and down the aisles and trying to get a sense of what's out there and what has been for decades," said Swartz. "We're trying to provide ways for consumers in their everyday shopping to have a visual of what these things look like.

We're just trying to provide simple ways to watch for dangerous toys."
Since many dangerous toys do not have package warnings, or may even have misleading and inconsistent packaging, Swartz recommends that parents arm themselves with information.
"Don't assume toys are safe just because they make their way to the shelves in stores," said Swartz. "These hazards are there year after year. Accept the fact that they exist."
Swartz also says that parents should educate themselves about what the hazards are, such as small parts. "There are still toys sold for babies that have small parts," he said. "Even toys marketed for a specific age group doesn't mean they're safe."
Swartz said that most of the recent emails and calls W.A.T.C.H. has been getting from consumers are about lead paint on toys. "There's a sense of helplessness almost," he said. "There's no way for the consumer to know which toys have lead other than the ones that have been recalled up to that point."
He advises consumers to stay away from painted toys that children are likely to put in their mouths. "If there's any doubt, it's best to stay away from them."
On a larger scale, Swartz said that consumers who are concerned about toy safety can push their legislators to support legislation such as the Safe Consumer Product Act which would require third party testing of products, and would expand civil and criminal penalties for those who allow dangerous toys to get into the marketplace. Surprisingly, there is yet to be legislation specifically banning lead paint in children's toys.
"The CPSC has been decimated over the past five to seven years," said Swartz. "They have much fewer resources now, even though the toy industry has grown. Having too little resources creates a major oversight problem."
For more information, go to toysafety.org. For toy recalls go to cpsc.gov.