Green Country Grown-Up: Shannon Smith
Using her talent to give back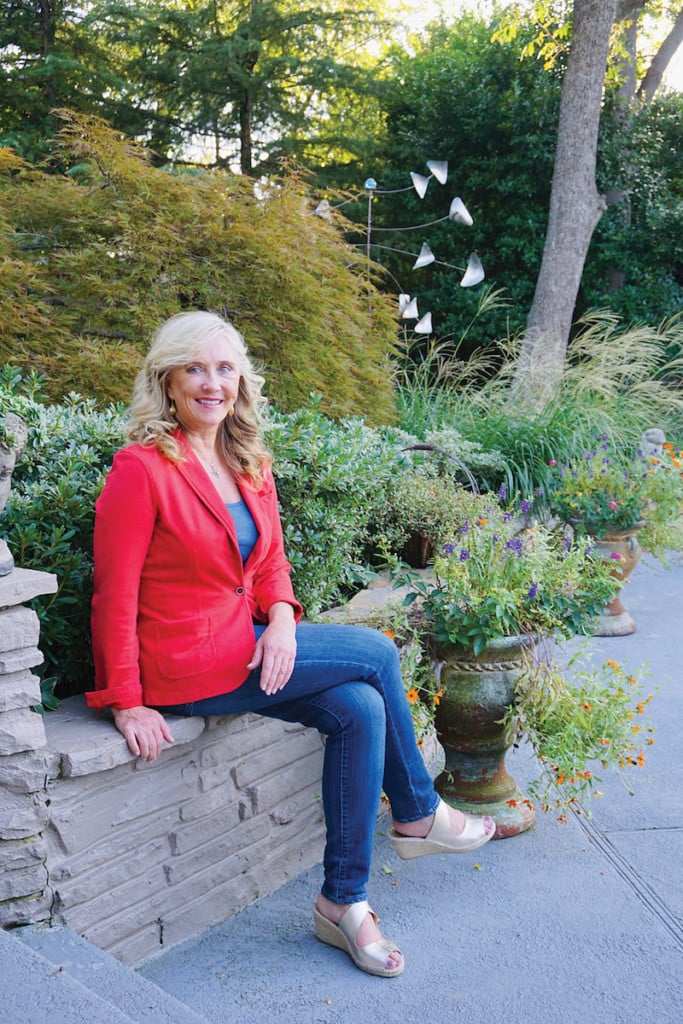 By looking at her beautiful website, you can catch a glimpse of Shannon Smith in her element – shopping at a farmer's market, preparing authentic dishes and perusing markets for unique pieces to design and make jewelry. She clearly has a passion for creating.
Her cooking career began 19 years ago, rather suddenly, following a divorce. She had to find a job and happened into a position working for a local non-profit, teaching basic cooking skills to underprivileged kids and previously incarcerated women. The ironic part was that at the time she did not have any formal training in what she was doing and had to figure it out. She was thrown into the sink-or-swim situation, and she decided to embrace her opportunity.
Making that decision proved successful. She quickly realized that she was making a significant and positive difference in the lives of many women and their children – including hers and her children's. Over time, her joy and passion for cooking became what it is today – leading cooking classes and teaching private lessons in Tulsa and beyond. But she hasn't forgotten where it all started and continually gives back by teaching classes to local women released from incarceration how to cook healthy and budget-friendly dishes for their children.
TK: How did you start teaching cooking classes?
Shannon: About 19 years ago, I was able to get a job with Tulsa Neighborhood Network teaching kids how to cook. The group of kids I would teach after school were from different cultural backgrounds and really didn't seem to get along – but I observed that they were able to set aside their differences and come together when they were cooking. At the same time, I was working at a home for unwed mothers teaching them the same things – how to prepare easy, fast and low-cost meals. I had always wanted to be a teacher, and this sparked my love of cooking, so I enrolled in a local culinary program and took every class offered. It wasn't long before I was teaching evening classes to people in the culinary program I had graduated from.
TK: When you travel, you often teach women all over the world how to make an income through cooking. How did this come about and why is it a priority for you?
Shannon: At the time I was teaching classes at the cooking school, I got remarried and started traveling quite a bit with my husband. During our travels, I wanted to do more than just sightsee – I wanted to become more immersed in the culture; one way to do this was by taking cooking classes. I wanted to learn what they were cooking, why they were using certain ingredients and the customs surrounding their cooking.
The traveling connection was through my husband who had written a book about micro-loans and financing and was speaking with others about the book. As our kids got older, I became more involved with the micro-finance program through Hope International and have traveled to several third-world countries where I have taught sewing and cooking to women in the micro-loan programs.
TK: I know you enjoy working with women all over the world. What is one of the ways you give back to the Tulsa community?
Shannon: Locally, I work with a non-profit organization called "Inside Out Reentry Services" teaching previously incarcerated women how to cook inexpensive, healthy and delicious food. This organization requires women in their program to take different classes – including cooking – to help rebuild their lives. It's amazing because some of these women have never cooked before. Maybe some of them have worked in a restaurant, but don't know the basics. Because these women want to do well, they are motivated to work hard.
TK: What is your favorite part about volunteering for this organization?
Shannon: I get to meet some great people – especially working with these women! It takes only a short amount of time to start making an impact. In teaching my most recent class, I could tell from the start that the women didn't want to be there. I knew it was because their kids were being babysat in another house and they really wanted to be with them. After the class wrapped up, I could see things had changed. They admitted to me that they didn't want to be there but ended up enjoying the class. They also asked why I wanted to help, and I let them know that I truly care about them and know how difficult it is as a single mother to feed their children and work full time. I wanted to share my skills and recipes to make their lives easier.
TK: What is one thing you've observed from teaching these classes?
Shannon: Over the years, I have found that so many friendships happen during my classes. It's not really that hard to make someone feel important or make someone happy. These women just want to talk with people who will listen and care.
TK: What is your favorite country to visit?
Shannon: I have been to 45 countries, so it's hard to choose just one. Can I give you two? I love India and Israel. The beauty that I saw in India and the people I met were very impactful. I've been to Israel five times; three times in just the past year. During the last three trips, I met people interested in food and giving food tours. Everywhere I go it is important for me to meet a new friend – make a new connection. For example, I met a wonderful woman in Nazareth who owns a restaurant, and I enjoyed connecting with her and will keep that relationship going.
TK: Where did the name for your online platform "beads and basil" come from?
Shannon: I came up with the name about six years ago. It combines my love of cooking with my other creative outlet, designing jewelry from beads collected from my travels. The online platform connects me with people who are interested in recipes, cooking, traveling and the classes I offer in Tulsa and beyond.
TK: What do you enjoy most about what you're doing?
Shannon: I am really fortunate to have found my dream job. I enjoy working with people and getting people together. There have been so many friendships and business relationships that have developed from those in my classes. I like to think I am a connector of connectors.
TK: What advice do you have for others about volunteering?
Shannon: I encourage everyone to share any skills they have with other people who need it or want it. There are always ways to get involved.
TK: What's next for you?
Shannon: I've started writing a book and have begun taking a creative writing class to help tell my stories. I have a huge collection of cookbooks that I am reading to get the style of what I want to do. I just had a huge lightbulb moment when someone gave me an Israeli Cookbook from a restaurant in New Orleans called Shaya – reading this book has sparked a lot of inspiration.
TK: What is your give-away thought?
Shannon: My hope is to inspire people to get out of their comfort zones and share what they know. It doesn't have to be teaching. It can be as simple as sitting down and taking the time to visit with someone. Something small can make a huge impact.
Instagram: @beads_and_basil; www.beadsandbasil.com
Nancy A. Moore is a Public Relations Coordinator at Montreau, Adjunct Professor at Tulsa Community College, and has been writing for TulsaKids for almost 20 years.
---