Green Country Grown-up: Sabrina Schrader
Schrader is a graduate of the Women in Recovery program and is looking forward to a bright future for herself and her family.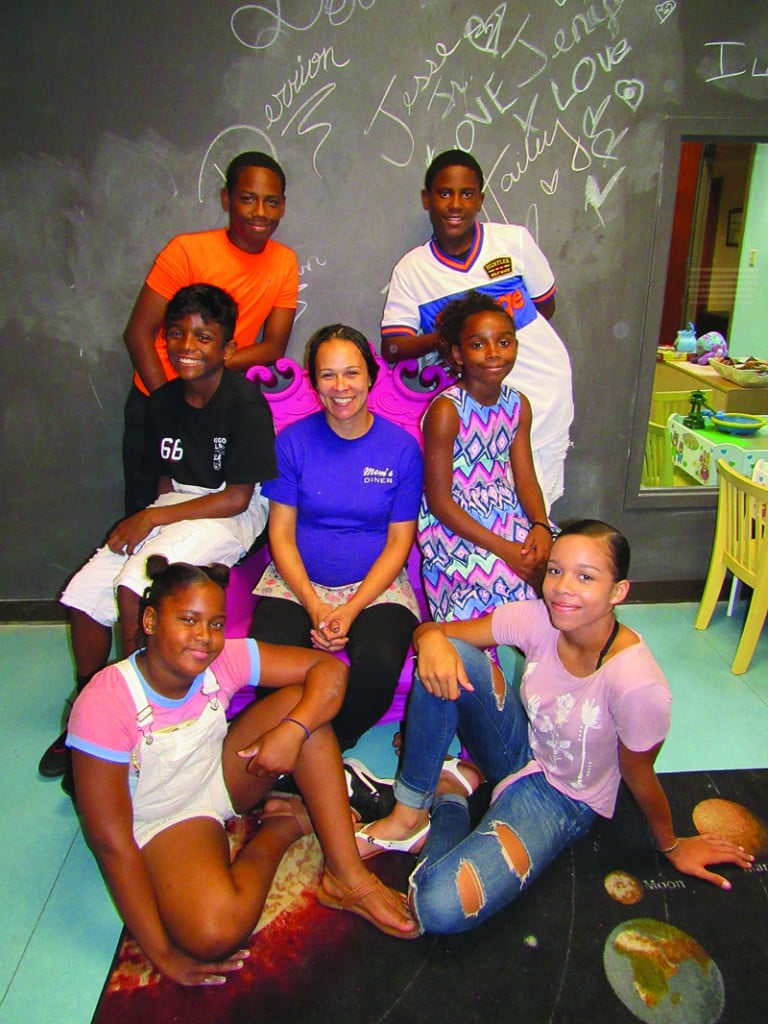 Usually being ranked number one is something to be celebrated, however, not when it refers to Oklahoma's ranking of #1 in female incarceration (per capita) in the nation. One local resource working to combat this staggering statistic is the Women in Recovery (WIR) Program through Family and Children's Services. This well-rounded, substance use and trauma focused treatment program offers an alternative option for women who are facing long-term prison sentences.
The Women in Recovery treatment program supports the whole individual, providing a "second chance" at a healthy and productive life by providing support throughout the 18-month program. The 70 percent completion rate demonstrates the success of WIR to break the cycles of poverty, addiction and abuse. Over 350 graduates have successfully integrated back into society as productive women and mothers to their children.
One of these outstanding women is Sabrina Schrader, a recent WIR graduate who shared what she's looking forward to in the future.
TK: Tell us a little about yourself and your background?
Sabrina: I'm from Tulsa, but ran away at 13 to be with my boyfriend in Kansas City. I wanted to be around him for companionship. I was young and we started dabbling in drugs. My parents were on drugs, too, so I wouldn't listen to them tell me what to do. After I followed my boyfriend to Kansas City, we lived there for 10 years and have three kids together. My boyfriend got deeper into drugs and finally went to prison. I left after he went to prison the second time.
TK: Can you share how you ended up in jail?
Sabrina: After my boyfriend went to prison, I came back to Tulsa and moved in with my younger brother, but he also got in trouble for drugs and was sentenced to 56 years in prison. (My older brother is also in prison serving 34 years for drugs.) After returning to Tulsa, I quickly got in trouble for drugs and got arrested in 2013. I spent two-and-a-half years incarcerated at David L. Moss. While I was there, I got my GED and my Serve Safe license. Also, while I was in jail, I found out about WIR and was eventually accepted into the program.
TK: What do you feel has been a positive turning point in your life?
Sabrina: This may seem crazy, but going to jail turned out to be good for me because I didn't know how to stop the drugs and what I was doing. Also, getting into this program (WIR), provided me with the skills to change and live life very differently.
TK: Do you feel like you're breaking the cycle of how you grew up?
Sabrina: Yes. My kids have seen what I went through and they don't want that for themselves. I don't have to force them to study and they want to do well in school. They make good grades and my oldest is already thinking about going to college.
TK: What advice would you give to a woman coming into the Women in Recovery program?
Sabrina: Trust the process. Stick with the program and after five to six months after being in it, you will see it working and understand how much it helps, but recovery is hard and you have to stay committed and strong.
TK: For people who don't know about the Women in Recovery program, how would you describe the program?
Sabrina: Very intense. You have to want it to work. If you really want it, you'll make it through, and you'll come out better for it.
TK: How has WIR specifically helped you?
Sabrina: They have been able to help me with so many parts of treatment, including training and support. CPT (Cognitive Processing Therapy) really helped me understand my past better and create a new story about the trauma I endured. It has also helped me in communicating with my kids. I'm more engaged with them, and they are also doing so much better now (after reunification). My son's teacher shared that he's more helpful with his classmates, makes better grades and his attitude has improved.
TK: Knowing what you know now, what advice would you give your younger self?
Sabrina: I would say, "Don't grow up too fast" because looking back, I didn't really have a childhood.
TK: Do you have a favorite saying or words you live by? What resonates with you about those words?
Sabrina: One day at a time. Just remembering to not take on too much and not to worry so much about tomorrow.
TK: What does the future look like for you and your kids?
Sabrina: The future is so much brighter than I ever could have imagined for myself! I never thought I would have come out of a drug addiction. My kids are doing well and are happy to be together. I'm so proud of my kids. They all play sports and are doing well in school. Also, I'm engaged and expecting a new baby and I know what it means to have a healthy relationship!
Sabrina wrap-up comments:
This program has taught me so much. My favorite parts were employment readiness and financial literacy about how to manage my money. I'm in a place in my life that I never thought I'd be. I'd rather work hard every day of my life for my family to be in the place where we are. Things are only going to get better. I am grateful to GKFF (George Kaiser Family Foundation) and the many funders and community partners that contribute to making this life change possible for me and my children.
Check out www.fcsok.org for more information about the Women in Recovery Program.
Nancy A. Moore is a Public Relations Coordinator at Montreau, Adjunct Professor at Tulsa Community College, and has been writing for TulsaKids for almost 20 years.