Green Country Grown-up: Jeff Moore
Executive Director of OKPOP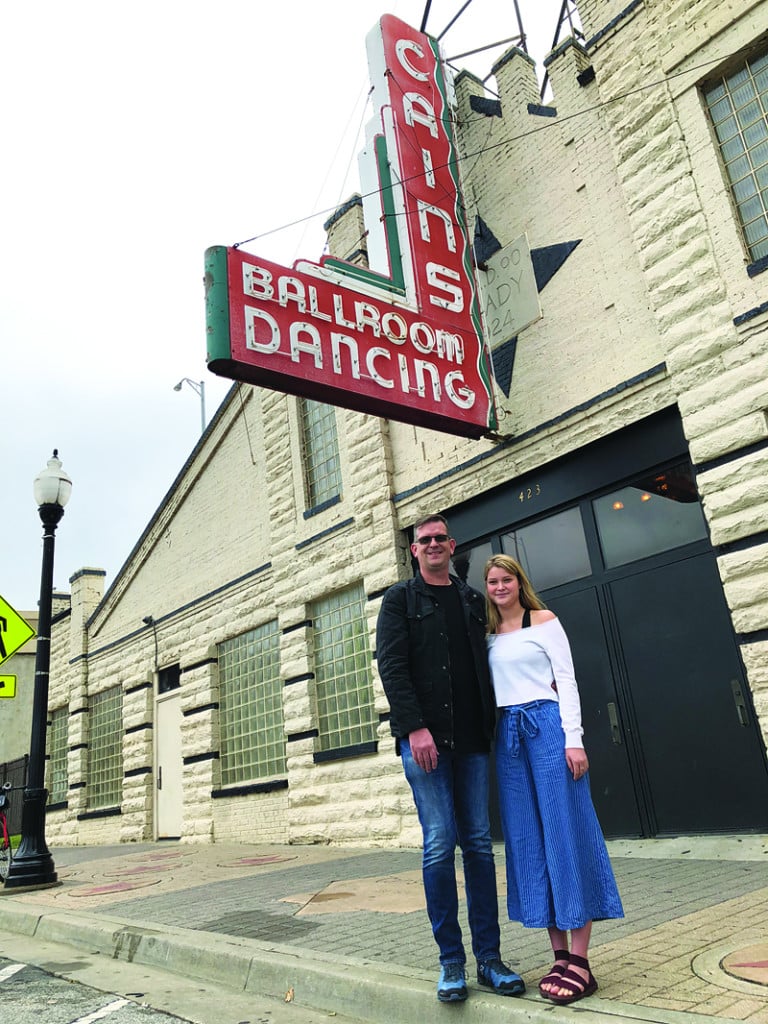 Recently, the Oklahoma Historical Society announced an exciting endeavor known as the OKPOP Museum. One of the main individuals responsible for bringing this project to fruition is Jeff Moore. Moore is the Executive Director of "OKPOP," and has been an instrumental force guiding development since its conception. In fact, Moore has been working diligently for over 12 years to locate, secure and catalog significant historical artifacts, archives, treasures and other one-of-a-kind items. The collection will demonstrate Oklahomans' significant influence on comics, music, movies, theater, television and literature over the years and how it relates to the popular culture of today. A central theme of capturing the creativity of people from Oklahoma will serve as the focus of the curated collection of inspirational treasures from the past and present.
The future location, strategically placed in the Tulsa Arts District, will be on land donated by Tulsan David Sharp and Interak Corporation. Between now and the official opening, expect to see various pop-up exhibits that will offer a glimpse of what's to come when the permanent home of OKPOP opens.
TK: Tell us about your background.
Jeff: I was a history major at Oral Roberts University and then attended the University of Central Oklahoma for my master's degree. After grad school, I was offered a job at the Oklahoma Historical Society and have been there ever since.
TK: What does your family enjoy doing around Tulsa?
Jeff: My daughter is now a senior in high school. She was 5 years old when I started this project, and she has been with me every step of the way. She loves pop culture and especially music and superheroes. She has been to see plenty of concerts with me, too; it is something that we can enjoy together. Music is really intergenerational.
TK: How did the OKPOP Museum project come about?
Jeff: It has been a creative and organic process. At the time, Larry O'Dell, another colleague of mine, and I were working on an exhibit in preparation for the State Centennial about the Governors of Oklahoma. I remember finding out that former Governor David Boren's aunt, Mae Boren Axton, co-wrote Elvis' first number-one hit song "Heart Break Hotel."
During a planning meeting, I asked the director, Dr. Blackburn, about doing an exhibit on Oklahomans in Rock and Roll and he agreed to give it a try. It all really started from there. As we started getting into the project, we were quickly finding amazing stories on a daily basis.
In 2006, the Oklahoma Historical Society had limited collections related to Oklahoma's popular culture. We really had to start from scratch and knew that it was important to begin with an oral history effort that reflected the creativity. We were fortunate enough at the time to have a lot of people still living and recorded their interviews. One common theme was the impact that teachers have made on their lives and about various moments when teachers helped inspire and encourage them to pursue their talents. For example, actress Alfre Woodard mentioned one of her high school teachers taking her class to watch films and then discussing them in great detail. This was eye-opening and life-changing for her, all thanks to that teacher.
TK: How has Oklahoma been influential in popular culture?
Jeff: Creativity in Oklahoma goes back to before statehood. Folk traditions, from all immigrant groups, like storytelling, dance, humor, and music are a central part of the Oklahoma experience. Well-known people from the past like Will Rogers, Bob Wills, Patti Page and Gene Autry shaped the way generations of people grew up. Also, the creator of Dick Tracy, Chester Gould, was the first person to create a comic hero who used special gadgets and provided the foundation for characters like Batman or James Bond. So much has come from the inspiration of these people.
TK: What should people expect to find at this museum?
Jeff: OKPOP is very aware of the multi-generational and cultural aspects of pop culture and will house items that will be of interest to all ages and ethnicities. We will have items that were used by the artists, cartoonists, actors and musicians to create – things from their story and tell the creative process and how Oklahoma shaped their creative experience. The thing about popular culture is that there is always something new and current, and relating it back to their Oklahoma experience will link the past with the present. Contributions will be from music, movies, theater, television, art, comics and literature.
TK: What is in the collection that might be displayed?
Jeff: So many creatives and families have given to OKPOP. One of the very first families that believed in the project were the children and grandchildren of Bob Wills, the "King of Western Swing." His story is intertwined with the history of Cain's Ballroom and Route 66. We also have the personal piano of the late Leon Russell along with his personal collection of music. There are tens of thousands of items already donated, and many more to come.
TK: Where will OKPOP be located?
Jeff: We're going to be housed across the street from Cain's Ballroom, where five generations of people have experienced music [in that venue]. In my opinion, it is Oklahoma's most significant pop culture landmark.
TK: Who will benefit from this project?
Jeff: This is a State project that is an investment in the future; our goal is for the return on investment in adding to Oklahoma's cultural fabric that will impact tourism and other areas of economic development. It is up to OKPOP to tell these stories and encourage creativity and provide inspiration to current and future generations.
TK: How can people get involved in this project?
Jeff: Go to the website, www.okpop.org for more information about OKPOP partnering with different groups and where they will be while the building is under construction. We will be announcing our groundbreaking very soon, and it will be open to the public.
To see a computer-generated rendering of the facility, visit: www.okpop.org
Nancy A. Moore is a Public Relations Coordinator at Montreau, Adjunct Professor at Tulsa Community College, and has been writing for TulsaKids for almost 20 years.
---