Be Brave, Be Strong
Great books for girls AND boys to celebrate Women's History Month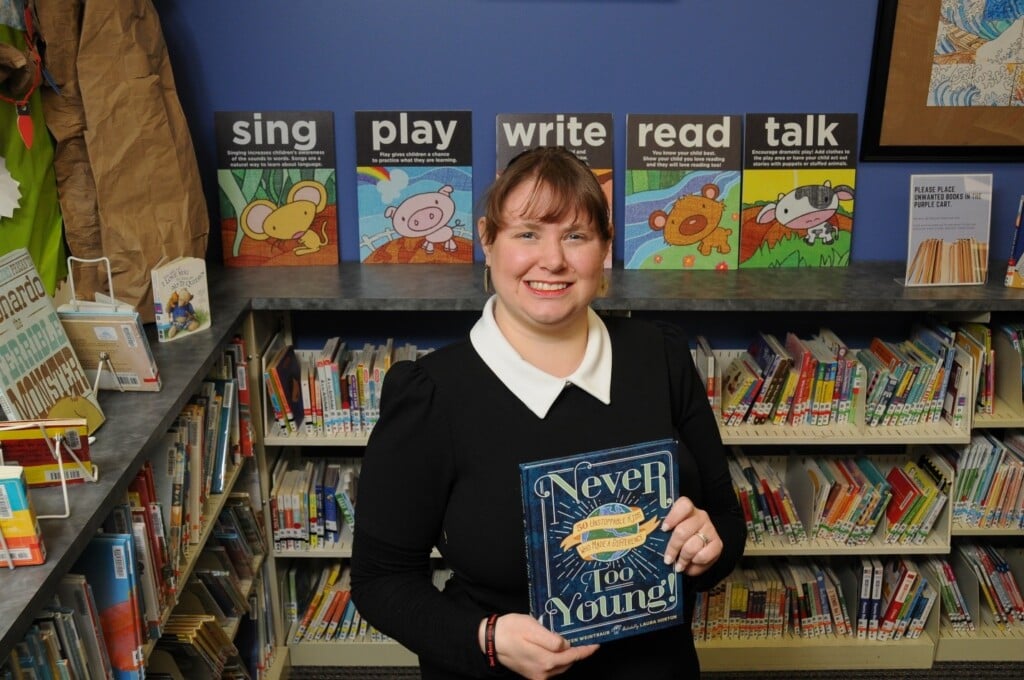 As we celebrate Women's History Month, I have two questions for you and your child:
What does it mean to be strong or brave?
Does it mean something different for boys than for girls?
These questions are big, complex and might seem a little too heavy for you and your child, but fear not! The Tulsa City-County Library has resources for all ages to help tackle the complex and very relevant subject of gender equality – and to gain a real understanding of what feminism in the 21st century means.
But before we discuss recommendations, let's have an adult heart-to-heart about gender equality and the "F" word: feminism.
"Feminism" is a word that many people do not understand, and I will say that I had not thought much about it until Emma Watson was named a U.N. Women Goodwill Ambassador in 2014. Her moving speech helped me see feminism as an issue of equality. Quoting Merriam-Webster, she defined it as "the belief that men and women should have equal rights and opportunities. It is the theory of the political, economic and social equality of the sexes."
A more humorous definition of feminism is "the belief that women are human beings."
To me, a large part of feminism is teaching our children to question gender assumptions. We need to let our little boys and girls know they both have equal rights to cry when they are sad, be the CEO of a company or a stay-at-home parent.
Below you will find a list of books that will help you share a 21st-century view of feminism and gender equality.
Here you will find a link to our catalog with these and more recommendations, including links to Emma Watson's UN address and stories of other people who wear their feminism as a badge of honor.
If you choose to only read one book on this list, this one is my favorite, and in fact inspired this entire project! This picture book tells the story of the All-American Girls Professional Baseball League through the eyes of a fictitious player named Katie. It's a good starting point for teaching our children to question gender assumptions and helps kids think about our key questions: "What does it mean to be strong or brave? Does it mean something different for girls than for boys?"
111 Trees: How One Village Celebrates the Birth of Every Girl by Rina Singh
This piece highlights two key features for becoming a 21st-century feminist: it gives an example of gender inequality that still exists today, and it is a reminder that inequality can be challenged by both women and men working together to create a brighter future for all people.
She Persisted: 13 American Women Who Changed the World by Chelsea Clinton
This book reminds us that women have been brave since the beginning of time and will continue to make a positive impact on their community.
Helping kids explore the horror that was WWII is hard and heart-wrenching, but many of the stories are also inspirational and explore what true bravery is. Irena Sendler's story is a good introduction to WWII and explores the many heroes, both male and female, who help their neighbors at great risk to themselves.
Never Too Young! 50 Unstoppable Kids Who Made a Difference by Aileen Weintraub
Being brave and strong is a key feature on moving past reading and into becoming an activist yourself. These stories of kids giving their all will encourage you and your child to stand up for themselves, others, and to live their best lives with strength and bravery.
To be brave, you do not have to stand alone. This piece is a great guide for how to make a difference in one's wider community; it also reminds kids that what they care about matters and that their family, friends and community can be a great source for making a difference.
Want more? Take a look at this list on the library's Bibliocommons catalog! tccl.bibliocommons.com/list/share/349540688_displaycardpr/2245624419_feminism_in_the_21st_century
---